Afternoon Tea at the Millennium Biltmore in downtown Los Angeles is a serene break from the stress of daily life, in classic and luxurious surroundings.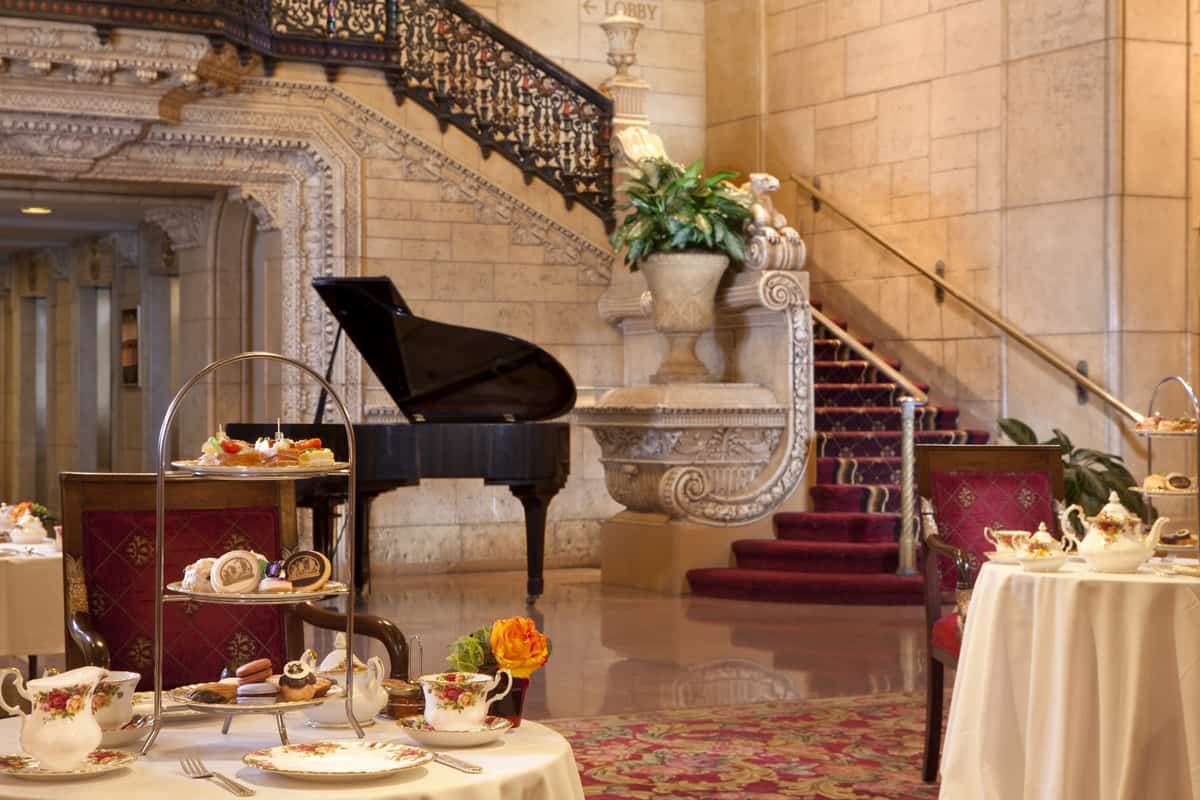 If you live in Los Angeles, or plan to visit, there's a place that should be on your "must see" list, and that's the Millennium Biltmore downtown.
~Disclosure: The Millennium Biltmore hotel in downtown Los Angeles hosted me for afternoon tea. As always, all my opinions are my own.~
This gorgeous piece of LA history is situated directly across from Pershing Square. It was the original venue for the Academy Awards, many years ago.
My friend Cynthia from What a Girl Eats, and Sue from The View from Great Island and I went out together recently. We were fortunate to be able to enjoy a lovely afternoon tea at the Millennium Biltmore. Our experience made us think that it would be an excellent idea for Valentine's Day!
Rendezvous Court
From the moment we stepped inside the Biltmore, it was as if we were entering an oasis of calm amidst the hustle and bustle of the city. I love any building which has interesting architectural aspects, and the Millennium Biltmore has a treasure trove of them.
I couldn't stop admiring all the details, especially in the ceilings. Afternoon tea at the Millennium Biltmore is served in Rendezvous Court. As you can see, this grand room is simply "drop dead gorgeous", as is the rest of the hotel.

Can you imagine having a lovely afternoon tea in this setting?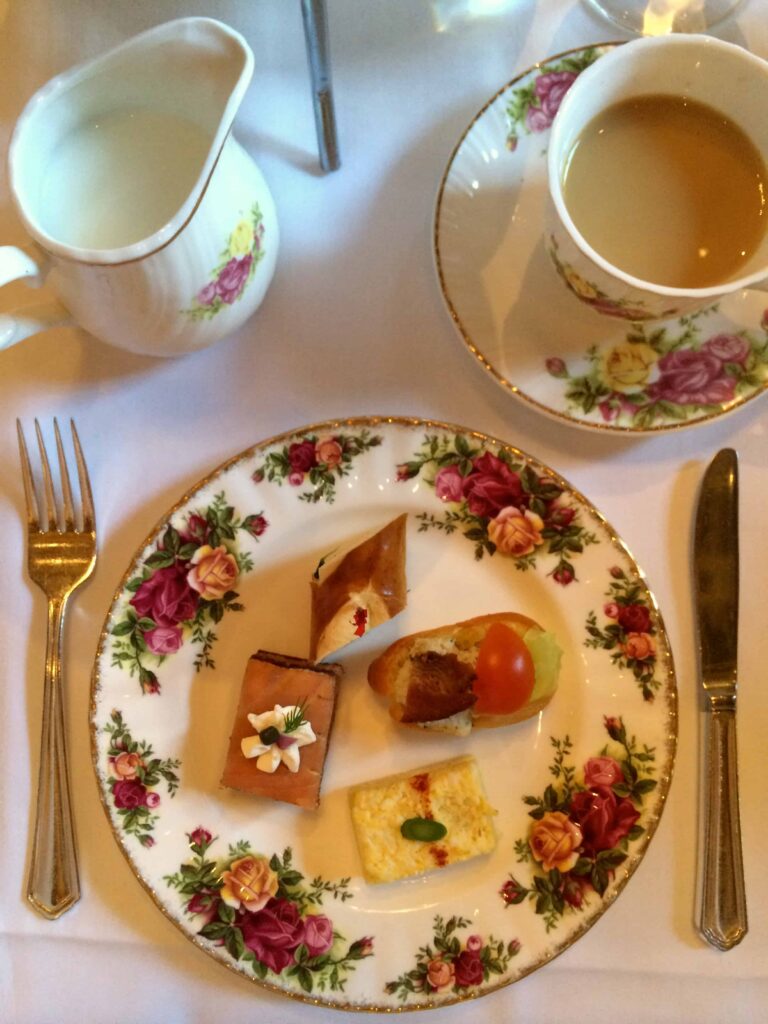 From the mini sandwiches to the petite desserts, everything, including the tea (which as you might now, I'm quite picky about), and the service was spot on. Sue, Cynthia and I truly enjoyed ourselves that afternoon chatting about all things food!
The waiters were so attentive, but unobtrusive and friendly, too. Of course, one of my favorite parts of any meal is dessert. I adored the chocolate cream puff, although the scones, macarons and madeleines were delightful, too.

Overall, it was a very enjoyable experience. I had already been for afternoon tea at the Millennium Biltmore in the past, consequently, I wasn't suprised with the excellent service. If you are in Los Angeles, why not take an afternoon to relax and unwind with this civilized British tradition? In fact, a reader from Northern California who saw my photos on Instagram will be in LA for Valentine's day and has already made reservations!
For more information or to book your afternoon tea reservation at the Millennium Biltmore in downtown Los Angeles, click here.
You can find Sue's post along with a brilliantly easy recipe for Clotted Cream here.
Cynthia will tell you more about the Biltmore's rich history and relationship with old Hollywood.
Don't miss another recipe or travel post; sign up for my free subscription below.
I promise not to sell or share your info, ever.