How do you eat kumquats? I'll tell you one simple thing to do so that your little citrus fruit tastes much sweeter! And yes, you do eat the skin!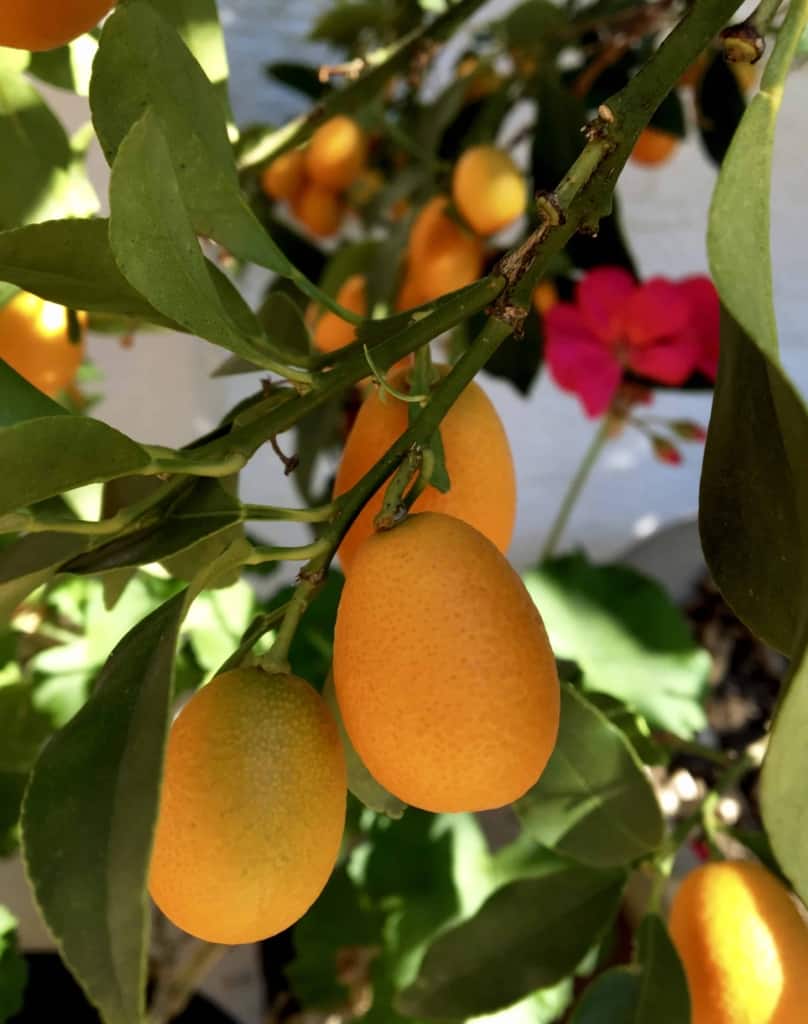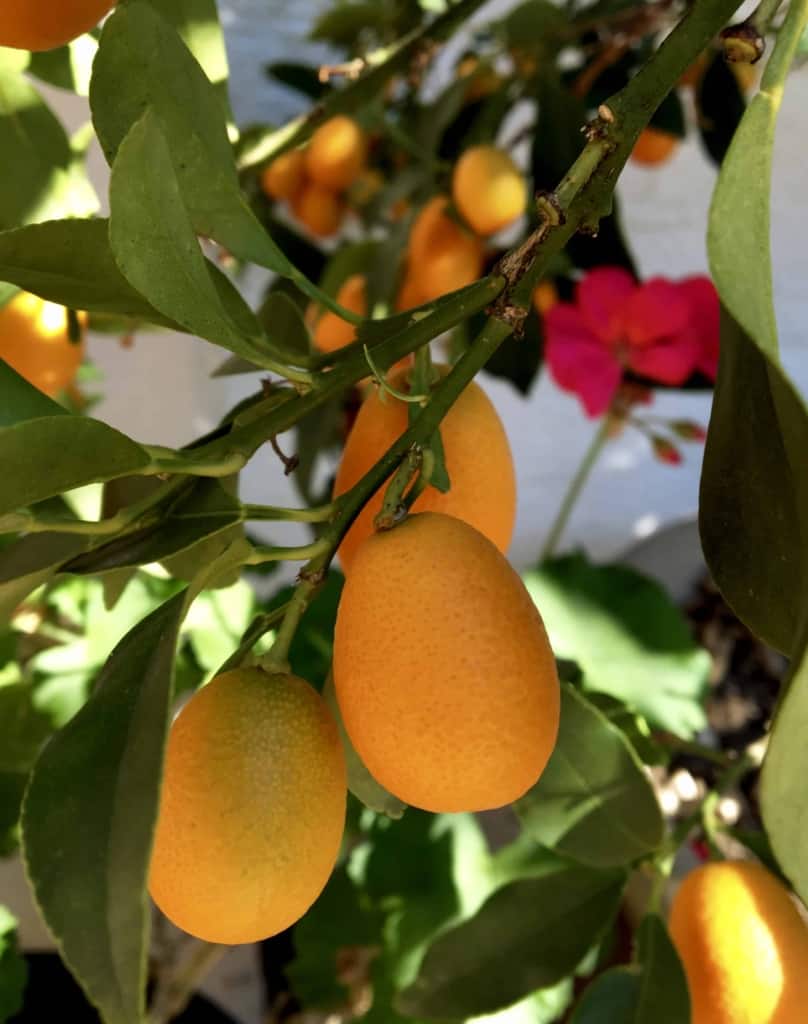 Do you like kumquats? Do you know how to eat a kumquat?
As an Amazon Associate I earn from qualifying purchases.
Maybe I should back up and make sure you know what kumquats are? I had never heard of them or tried one before I had lived in California for many years, and when I did, I must say I wasn't fond of their tart flavors.
A couple of years ago, a friend explained to me that in Taiwan they do one simple thing with these little orange fruits (which is rather counterintuitive to do at first, or at least it was to me) and immediately, the kumquat becomes so incredibly sweet! No, adding sugar or a sweetener is not the trick. So there will be no more asking "how do you eat kumquats" after reading this post.
What is a Kumquat?
Kumquats are tiny, oblong-shaped, bright orange citrus fruits (Nagami is the most popular variety of kumquats in the US) with a rather thick skin, considering how small the they are. They have a bit of sweetness to them, but the overall flavor is quite sour when eaten as is. Meiwa kumquats are another variety which are more spherical, have a thinner skin and are more sweet. I grow the Nagami kumquats which are a combination of tart and sweet.
Although they can be eaten fresh, they are wonderful when used for marmalade, lots of citrus dishes, and even liqueurs and cocktails.
I thought I knew how to eat a kumquat, however, there's a secret to eating fresh kumquats, which I had never heard of, but it makes all the difference in how they taste.
How do You Eat Kumquats
(So that they taste sweeter!)
Are you on the edge of your seat? Here's the secret: squeeze out the juice! Yes! Believe it or not, a kumquat is completely the opposite of most citrus fruit: the juice is sour and the skin is sweet!
Isn't that strange? Not only does this make the kumquat sweeter, but it also gets rid of the seeds! Here's how to do it.
After washing your kumquat, nibble off the skin at the top.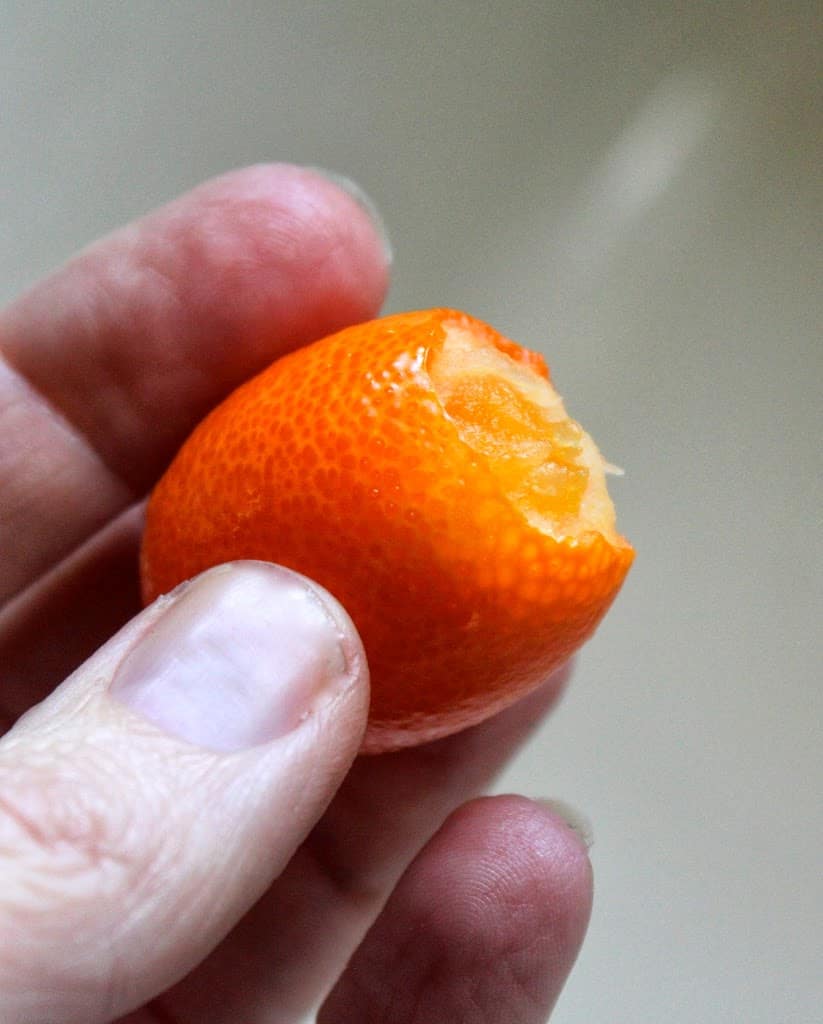 Now squeeze the juice out from the top of the fruit.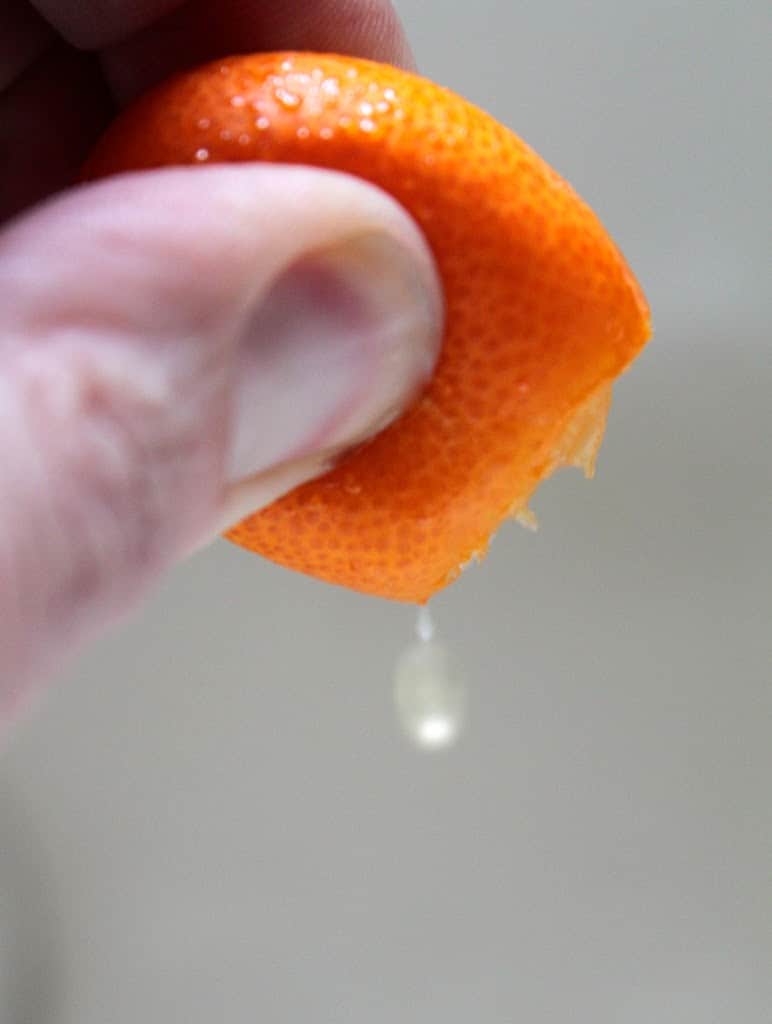 Pop the kumquat into your mouth and enjoy the sweet flavor, without any of the sour taste of the juice! Now you know the best way to eat a kumquat!
Can you eat the skin of a kumquat?
Of course the skin of a kumquat is more than edible, it's actually the sweetest part of the fruit (Nagami variety).
What do kumquats taste like? Do they taste like oranges?
Kumquats have a flavor of their own, and as you'll learn, the juice is quite sour, whilst the skin is sweet (when fully ripe). They don't taste like oranges because they are a different fruit, however, they are still citrus, so it won't be a shocking flavor you will be surprised by.
Are kumquats good for you? Nutritional benefits.
Fresh and cooked kumquats are a great addition to your diet. They are full of fiber, low in sugar, calories (great for diabetics), have almost no fat and zero cholesterol. In addition, they are filled with lots of antioxidants, and vitamins, too. You can pick them up at grocery stores over winter months as they are in season from December to March.
Tips for cooking with kumquats.
Given that these citrus fruits are so small, be careful when cutting them. Always use a secured cutting board (place a damp paper towel under your board so that it doesn't slip).
Use a sharp knife that will cut the fruit easily.
Be sure to remove the seeds, but that's all. Remember that you should eat the peel.
Kumquat Recipes
Given that I have had a generous amount of kumquats from my potted kumquat tree on my patio for the last several years, you might say I've turned into a sort of kumquat expert! I love cooking and baking with this tiny citrus fruit, and am also delighted to share those recipes with you. Here is a collection of recipes, including some from other recipe creators, which I've hand-picked myself (pun intended)! Ha ha!
Since writing this post, I've added a recipe for a kumquat cake with orange glaze.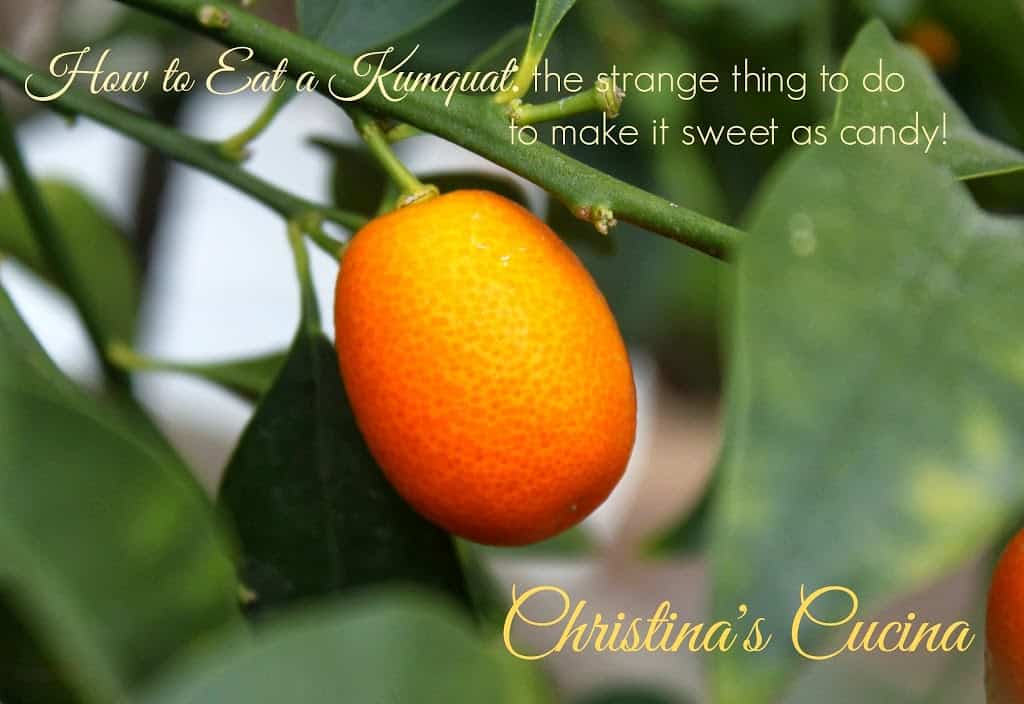 It is truly as sweet as candy! I have told several other friends who have been just as amazed as I was, but so pleasantly surprised. Also, they have very little juice, so it's not really being wasteful.
If you have tried kumquats in the past and turned your nose up to them, I hope you'll give them another chance. And if you have never tasted them, don't forget to try this method. Kumquats are not only delicious, but they are very good for you! Share this with others who may not know how to eat kumquats, too!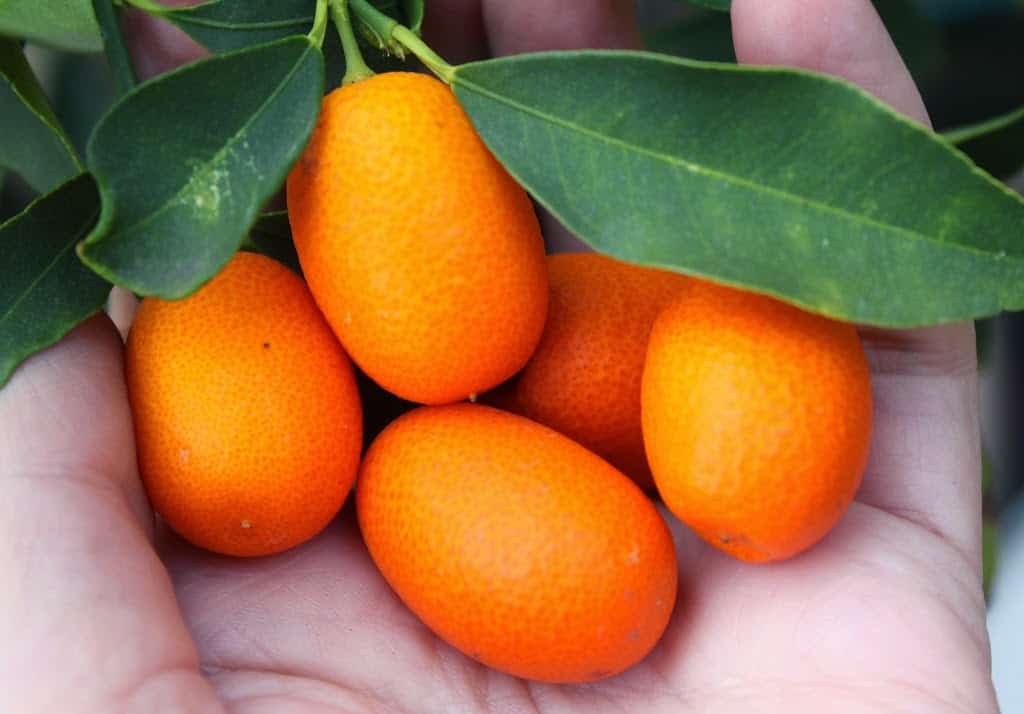 How to Eat a Kumquat To Make It Taste As Sweet As Candy
How to make a kumquat taste sweeter, naturally.
Instructions
After washing your kumquat, nibble off the skin at the top.
Now squeeze the juice out from the top of the fruit.
Pop the kumquat into your mouth and enjoy the sweet flavor, without any of the sour taste of the juice! Easy and delicious!
Want to know the easiest, least messy way to open a pomegranate? Click here!
Don't miss another recipe or travel post; sign up for my free subscription below!
Life in LA…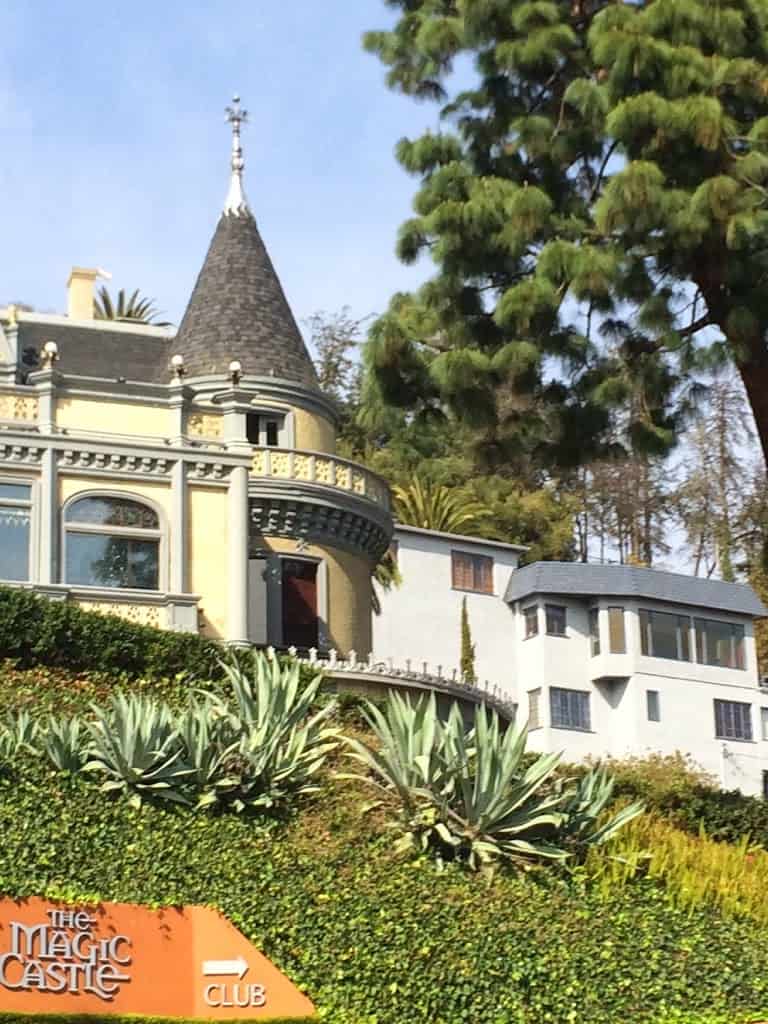 The Magic Castle in Hollywood.
Christina's Cucina is a participant in the Amazon Services LLC Associates Program, an affiliate advertising program designed to provide a means for sites to earn advertising fees by advertising and linking to Amazon.com.
how do you eat kumquats?