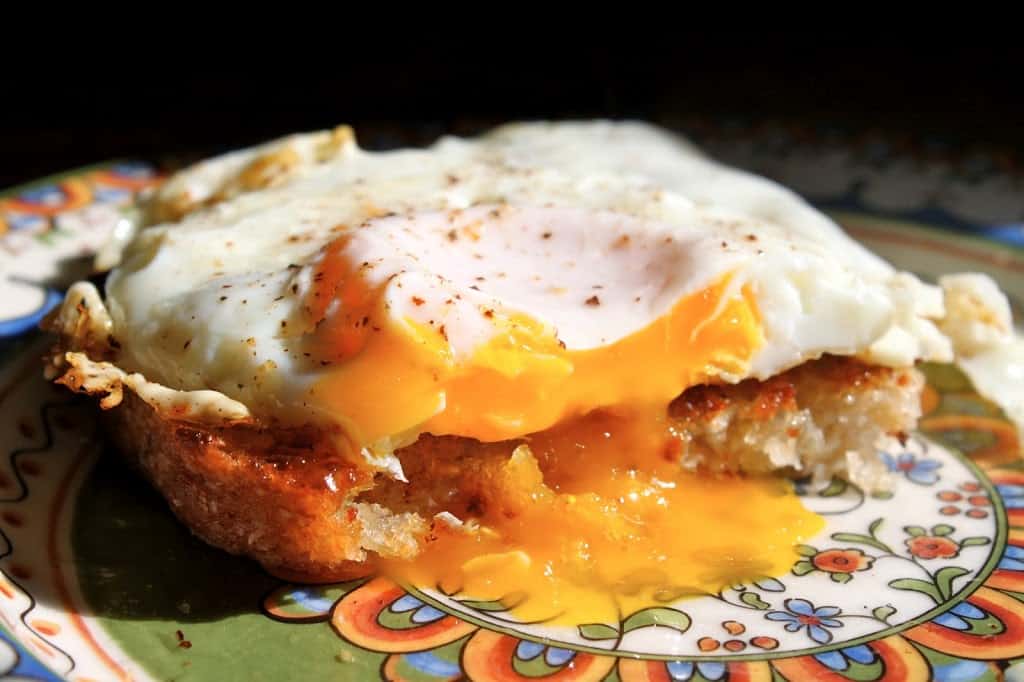 What exactly is a "naughty breakfast"?
Well, I exercised "moderation" today, and indulged in some bacon fat.
There.
I said it.
I'm not ashamed.
Well, maybe I am, just a little–because I probably shouldn't have fried my piece of homemade bread in the bacon fat–but it was SOOOOOO GOOOOOOD! The bread became so crispy and was full of bacon flavor. And that egg was just perfect on top! However, I only had one egg when I could easily have had two, so I actually could have been even more naughty.
I know now that it's all my father's fault, "Try some fried bread", he said. I was only a little girl, how was I to know? I tried it and I loved it. That was it, I was hooked.
This isn't only a British thing, though; I hear they're naughty "down south" too, so I'm in good company. Even Bon Appètit featured an article named, 15 Ways to Use Bacon Fat, so maybe I'm being a little hard on myself.
I haven't done it in years, honest. So if I only do it, say…once every 5 years, then it's okay, right? I'd say it's perfectly permissable to be naughty once in a while.
Excuse me while I go mark my calendar.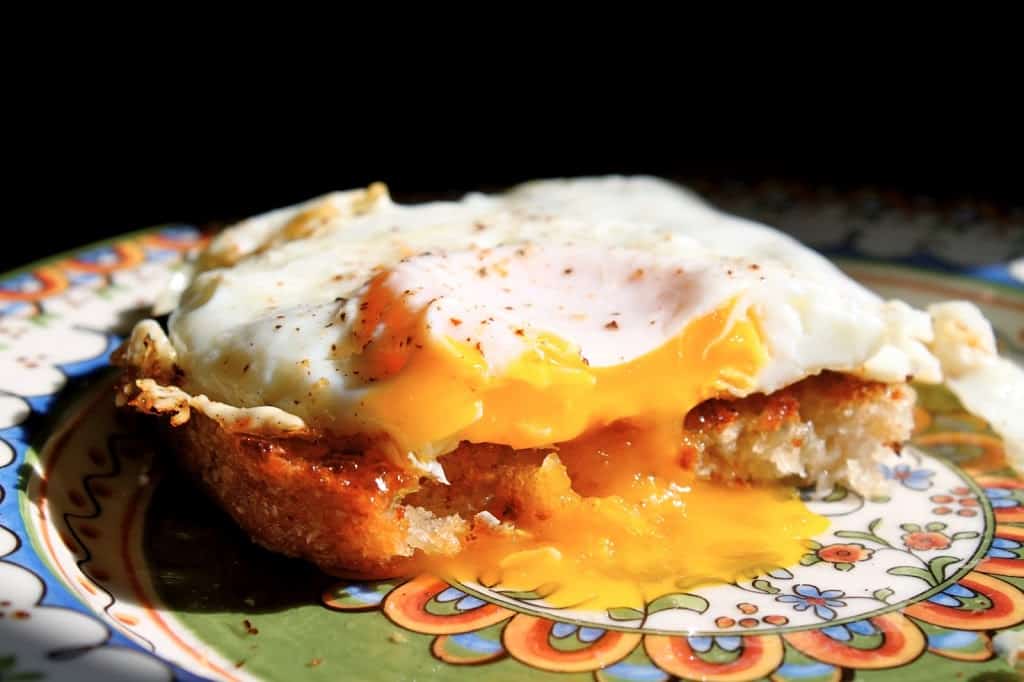 Fried Bread (British Style)
bacon (I use naturally cured, nitrate/nitrite free)
bread, preferably homemade
egg
salt and pepper, to taste
Fry the bacon, reserving the fat in the (preferably cast iron) pan.
Fry the bread and egg in the bacon fat, side by side. The bread should turn a lovely golden brown color; cook the egg as desired (or you can soft-boil it, poach it, etc.)
Place the fried bread on a plate and top with the egg, and a side of bacon.
 Serve immediately with a steaming, hot mug of tea.
Don't miss another recipe or travel post; sign up for my free subscription below!
(I promise not to sell or share your info, ever!)