Whenever you have bread or pizza dough, don't forget the charm of fried bread dough, and you do not need to deep fry it! I'll show you how.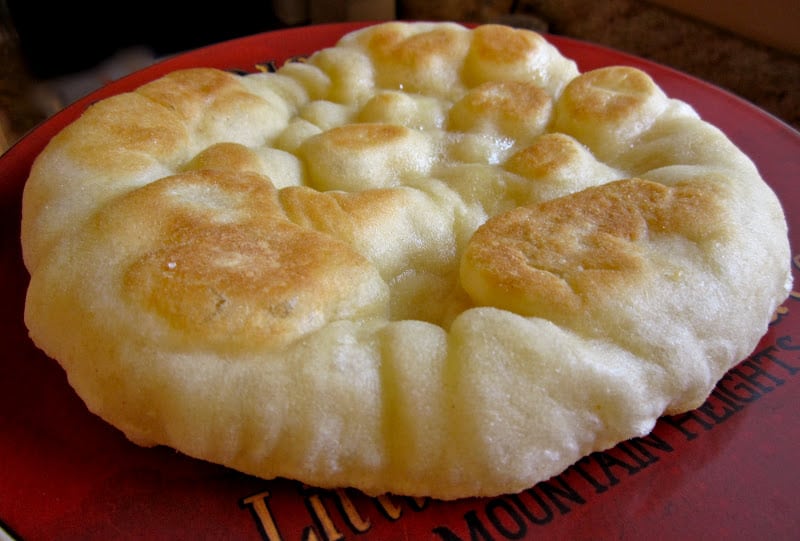 Sometimes, simple is best.
I remember walking with my husband to a fancy French restaurant in London quite a few years ago. We passed a noisy pub, filled with boisterous patrons enjoying their hearty food and drinks. They were playing darts and essentially having a fabulous time.
Cut to the fancy French restaurant: the atmosphere was the complete antithesis of the pub–you could hear a pin drop, and there was a sprinkling of guests here and there, but most of the tables were empty.
How I longed to leave and go back to the pub as we were only in London that one night. Alas, we were graciously invited to eat at this establishment, and so my yearning for comfort food had to be quelled.
I tried to keep an open mind, and enjoy the extremely expensive meal, but I must say I tasted one of the most vile substances I have ever had that night. It came in the form of aspic served in an espresso cup. I'm still not sure what it was, but it tasted of rotted fish! The worst part was that there was nothing else on the table to eat to take the flavor out of my mouth!
So where am I going with all this? My point is that in order to make that awful gelatinous concoction, it likely took a lengthy process, and expensive ingredients. I'd rather take flour, water, yeast and salt and have some delicious fried bread, instead!
When I was growing up, one of my favorite treats was fried bread dough or fried pizza dough. My mother sometimes baked it in an aluminum foil pie pan, and to this day, I cannot see one of the pans without thinking of the plain bread she used to make.
You can make your own dough, or use dough that you've purchased, but just make sure not to buy dough with lots of ingredients and dough conditioners, etc. It should just contain the basic flour, water, yeast and salt (sometimes oil). However, it's so incredibly easy to make no knead bread dough, or no knead pizza dough there's really no excuse to buy it anymore.
My family eats fried bread dough plain, but you can rub some cut garlic over the top. You could even sprinkle some cinnamon sugar on it, or spread it with a chocolate hazelnut spread. They were doing this at an event I just attended in a small village in Italy last month. They call them "frittelle" and although, they are deep frying them here, it's not necessary for really great results.
This is similar to a simple county fair type treat. You can even substitute the fried dough for a pita when making gyros.
If you prefer to bake this, make sure to put enough oil in the pan and bake it in a very hot oven, about 450˚ to 500˚F (260˚C).
Fried Bread Dough or Pizza Dough
Frittelle
one recipe of pizza dough or dough you have purchased (note the recipe here requires 12-18 hrs to rest, so plan accordingly)
extra virgin olive oil
Cut off a piece of dough, and roll it out on a well floured surface. I usually make them about the size of the frying pan I'm using.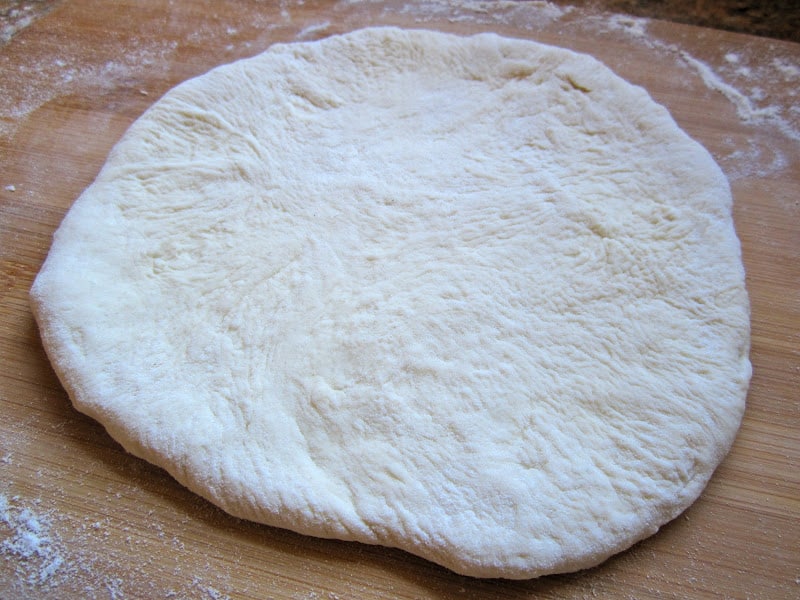 Heat some olive oil in a frying pan, over medium high heat (it doesn't need to be non-stick.) Make sure the pan is very hot, then place the dough in the pan.
It will begin to rise, and bubbles will appear.
Once it is golden brown underneath, turn it over.
When golden brown on the second side, remove to a paper towel lined plate. Repeat with remaining dough.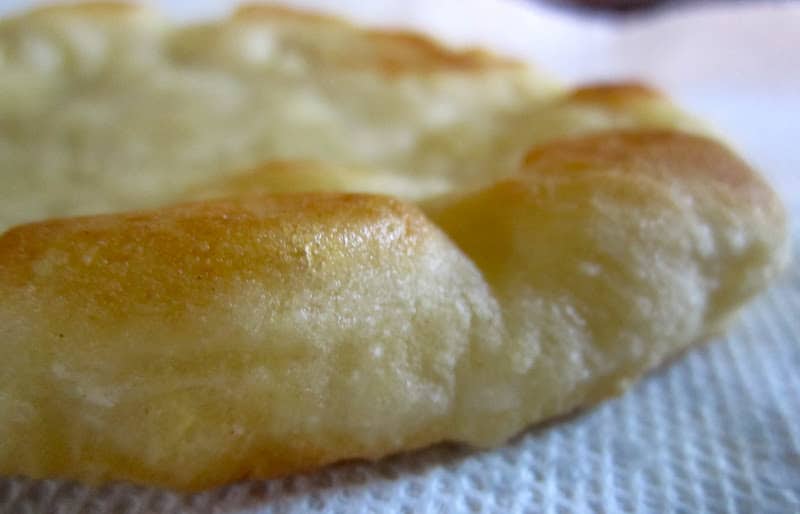 This is definitely best eaten hot!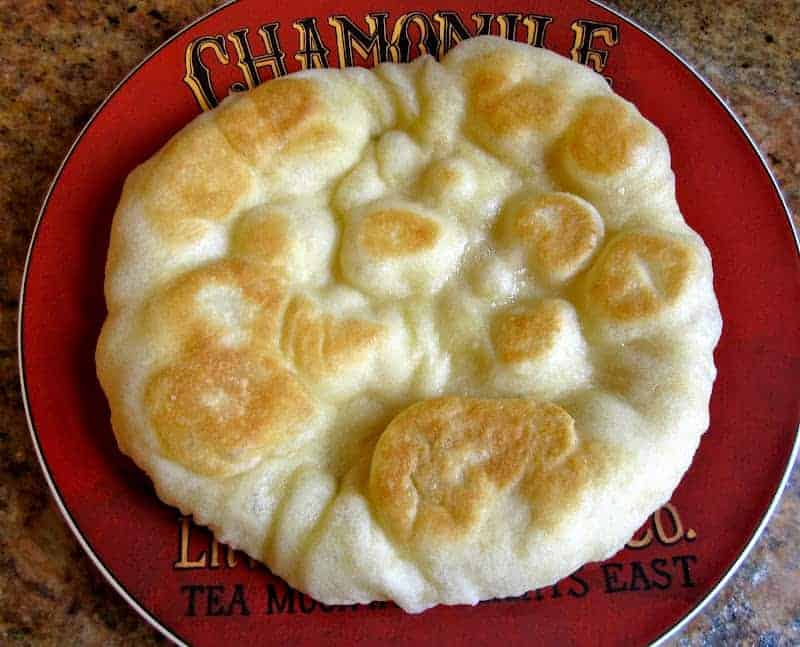 Don't miss another travel or recipe post; subscribe to my free subscription below!
I promise never to share or sell your information!