Before I get to this Avocado and Tomato Salad recipe, let me show you my resident squirrel. As you can see from this picture, I have competition in picking avocados from my tree.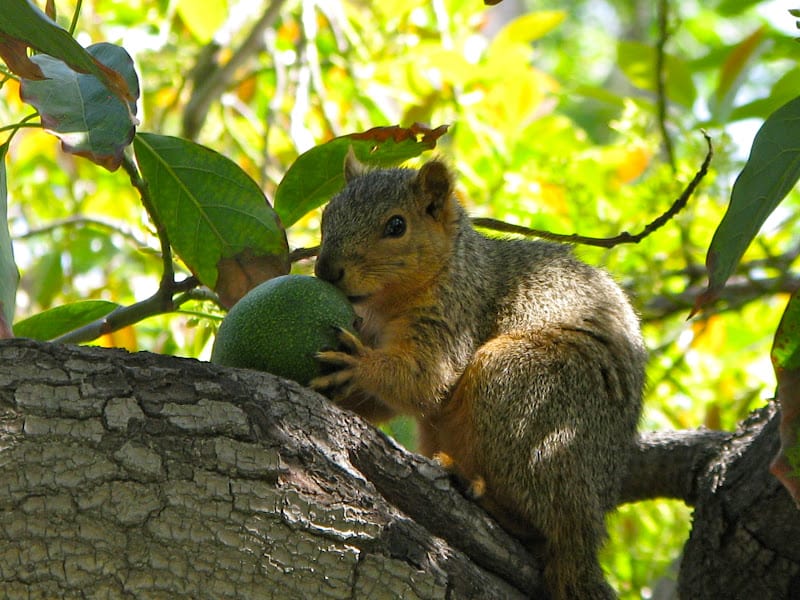 He's been eating 3 a day lately! He starts on one, decides to eat some of another, then chews up a third! So it seems I'll have to start picking faster than he does!
This is one of my favorite (and easiest) ways to prepare avocados.
Avocado and Tomato Salad
Ingredients for salad for 3 or 4 servings:
2 large or 3 medium ripe avocados, peeled and sliced
2 or 3 tomatoes, sliced
extra virgin olive oil, about 2 tbsp
Kosher or sea salt
good quality red wine vinegar
Place the sliced avocados and tomatoes in a bowl, then drizzle on the oil.
Next, sprinkle with some Kosher or sea salt. You can always add more later if needed.
If you are going to omit anything in this salad, skip the vinegar, but do NOT omit the salt, this is what gives it flavor.
Now add a little vinegar, to taste, if desired. You could substitute lemon juice if preferred.
Make sure you added enough oil; you want to have some at the bottom of the bowl.
I love to serve this Avocado and Tomato salad with some wonderfully crusty no-knead bread you! Using organic and non-GMO flour, it's healthy and delicious!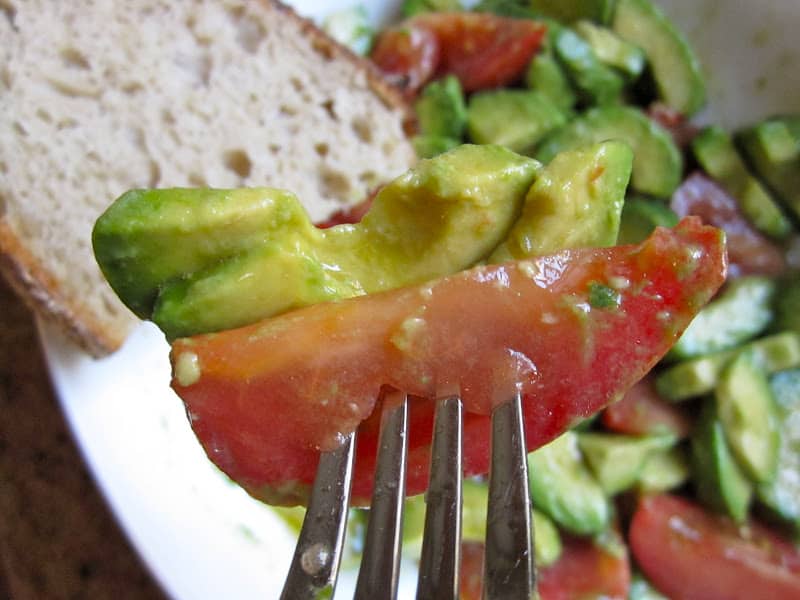 Don't miss another recipe or travel post, sign up for my free subscription below!
I promise not to share or sell your email address, ever.