Italian Cabbage and Rice is a fantastic recipe for a beginner cook. Not only are measurements not important, but this is one of the best comfort food dishes, ever. It's so nutritious and low fat, too!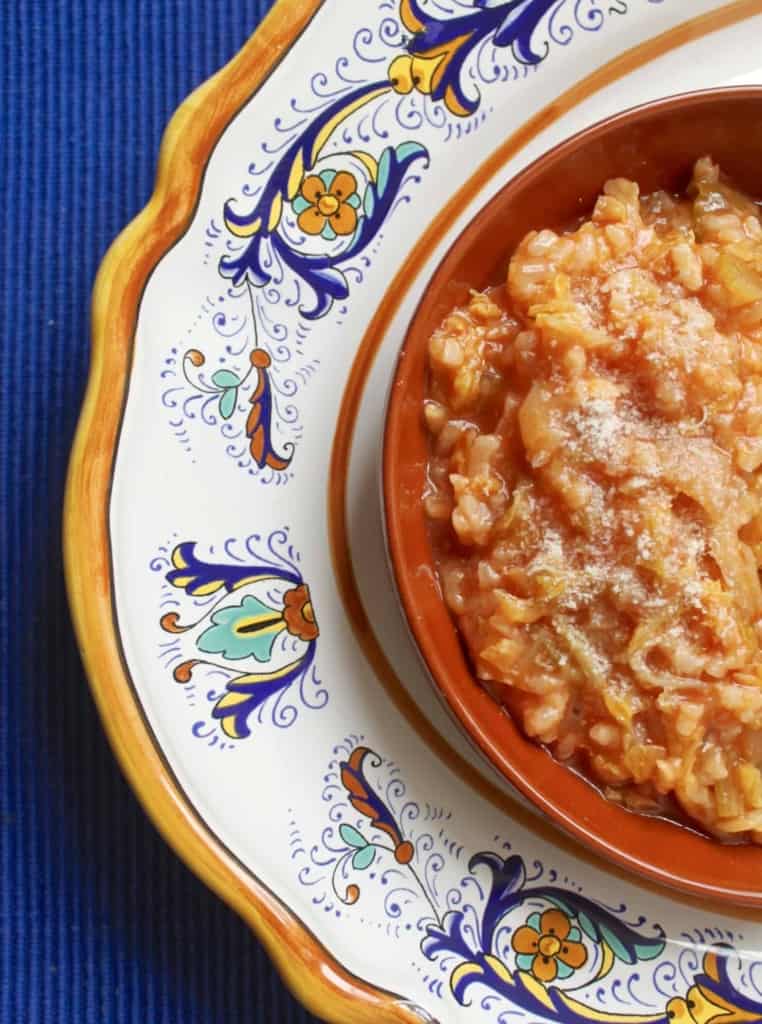 Originally published March 15, 2012.
My grandmother used to make this in Italy. It's a simple, peasant-type meal, but this is the sort of food I love. It was probably a meal which made the ingredients stretch further, however, it's a really healthy meal, and tasty too, so it's a winner all around!
This post may contain Amazon affiliate links for your convenience, at no additional cost to you.
The other great thing about this Italian Cabbage and Rice recipe is that it is a great dish to try for those who want to learn to cook. If you have absolutely no confidence in the kitchen, this is for you as there's really no way to mess it up.
Make it more soupy (add more water) for wintertime, or more dry for the hot summer weather. There's no right or wrong amount of vegetables, and as long as the rice is cooked, the length of cooking time can vary greatly too, and will not affect the final outcome in a significant way; it's a very forgiving meal.
You can use any rice you like, but for the best results for this recipe, I recommend Arborio or Carnaroli rice.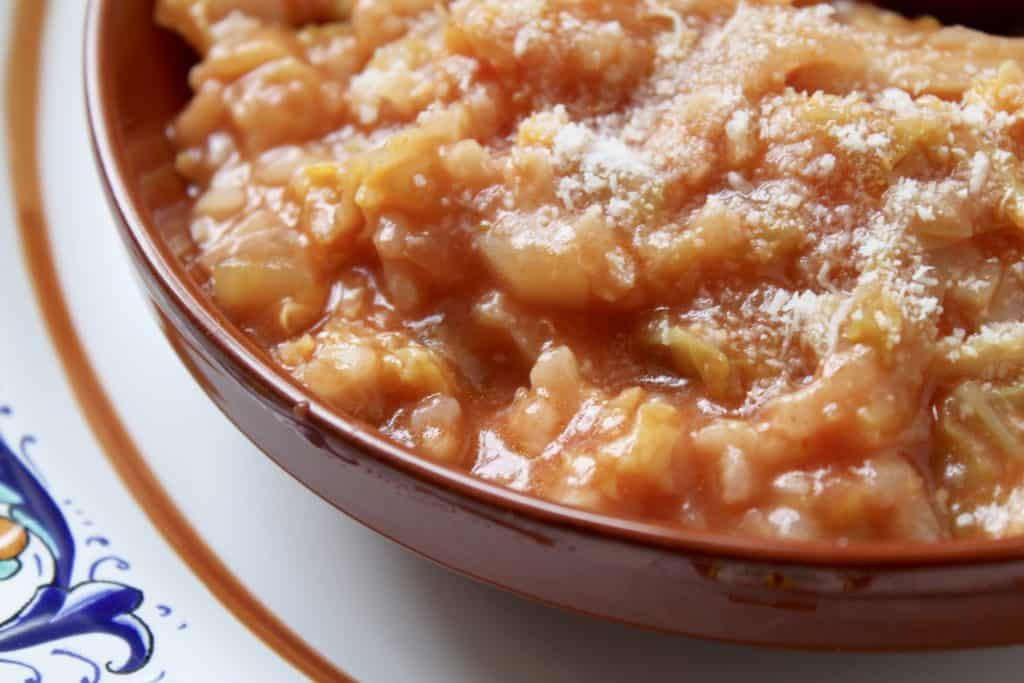 Italian Cabbage and Rice
recipe passed down from my Nonna
Ingredients:
3 tbsp extra virgin olive oil
one medium onion, diced
1 or 2 celery stalks, chopped
3/4 cup tomato puree (or fresh tomatoes, pureed in a blender) I use Mutti in glass jars
4 to 5 cups of water
one medium sized Savoy cabbage
salt and pepper
Parmesan or Pecorino Romano cheese, grated (to serve)
Heat the olive oil in a heavy pot, over medium high heat. Add the chopped onion and celery when hot. Stir and cook for about 5 minutes, until onion starts to become opaque.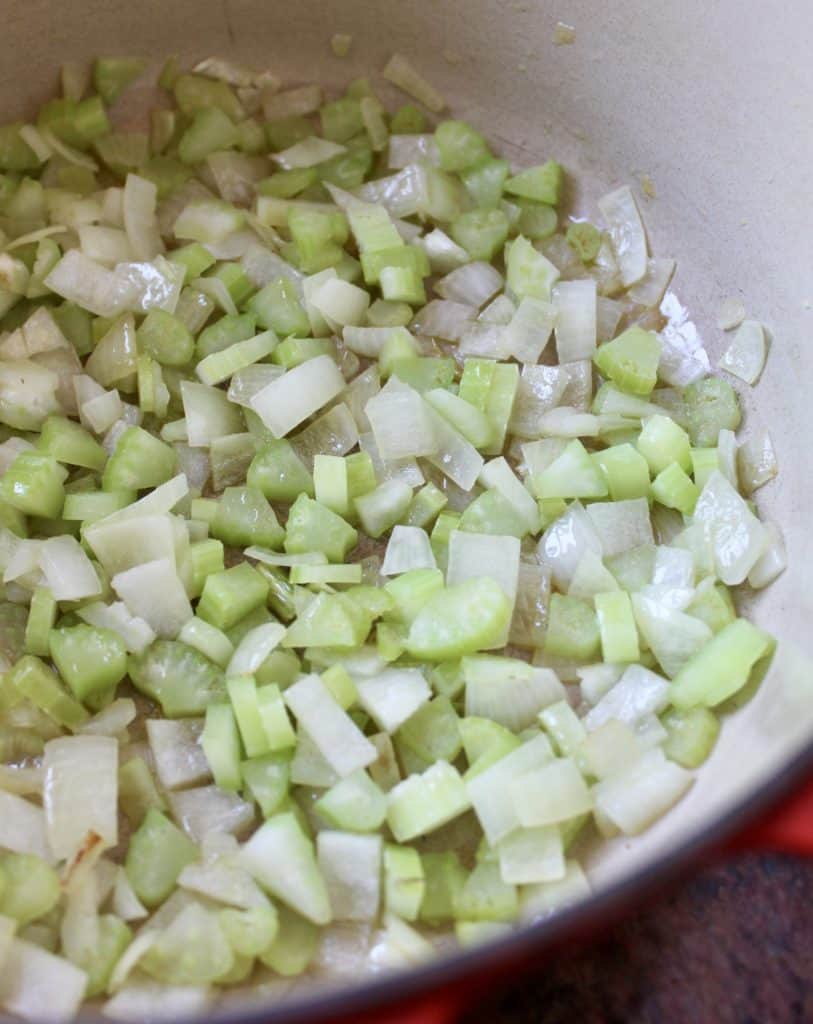 Remove the core from the cabbage (I eat this part, it's very yummy and good for you too!) and chop into thin strips.
Meanwhile, add the tomato puree to the celery and onion and cook for about 5 minutes.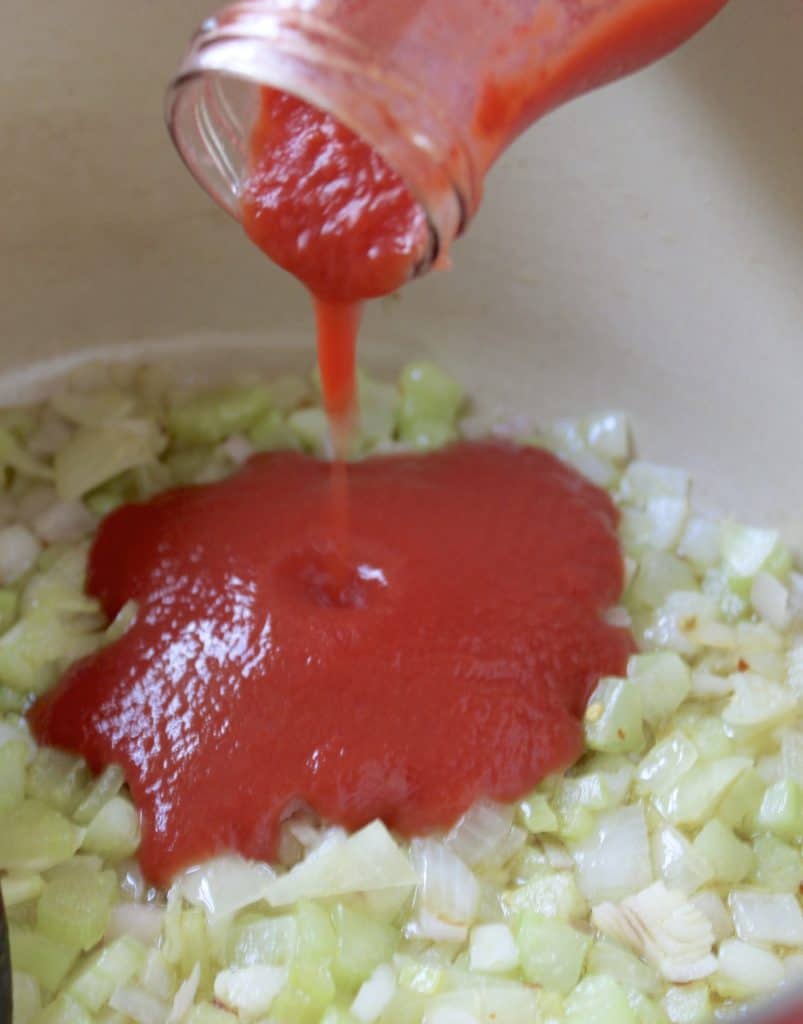 Next, add the water (you can always add more later) and salt; then add the cabbage.

Stir often, and bring to a boil, then allow to simmer for about 10 minutes, still continuing to stir occasionally. Then add the rice, less for a more soupy dish, more for a drier result.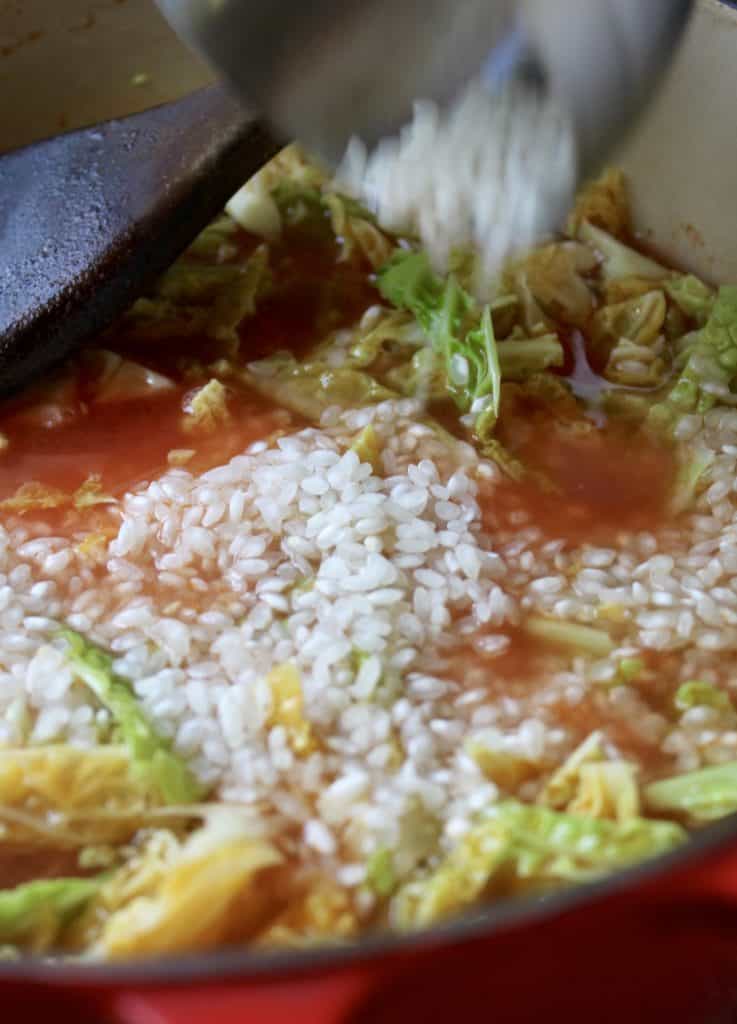 Stir well, and continue to simmer for 30-40 minutes, until rice is cooked. I used about 5 cups of water and 3/4 cup rice.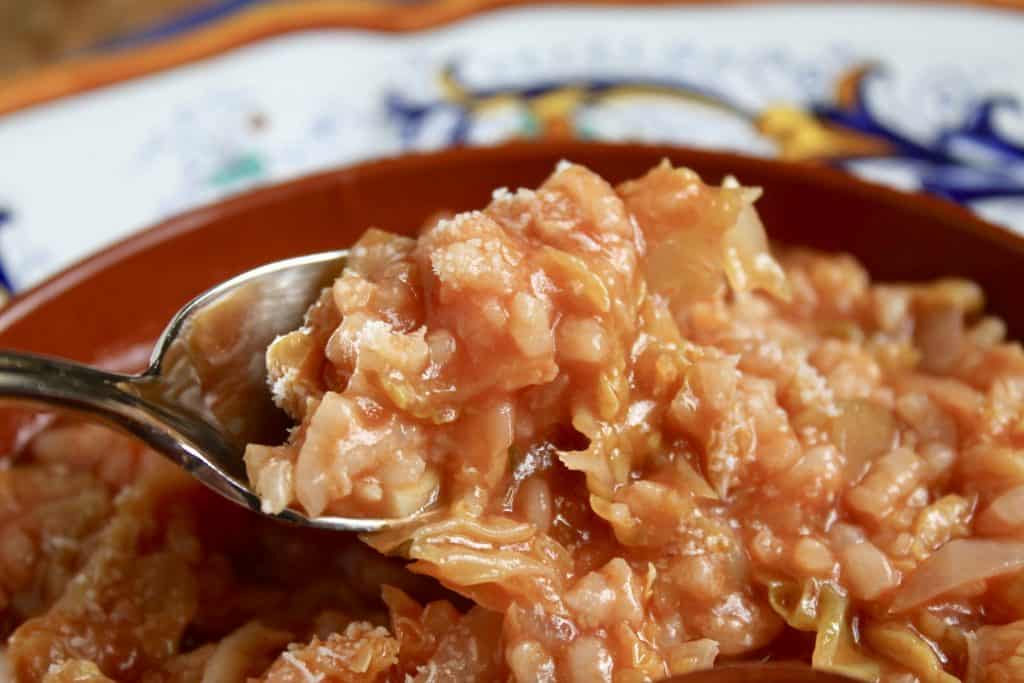 Make sure to serve Italian Cabbage and Rice with plenty of grated Parmesan (or Pecorino Romano) cheese!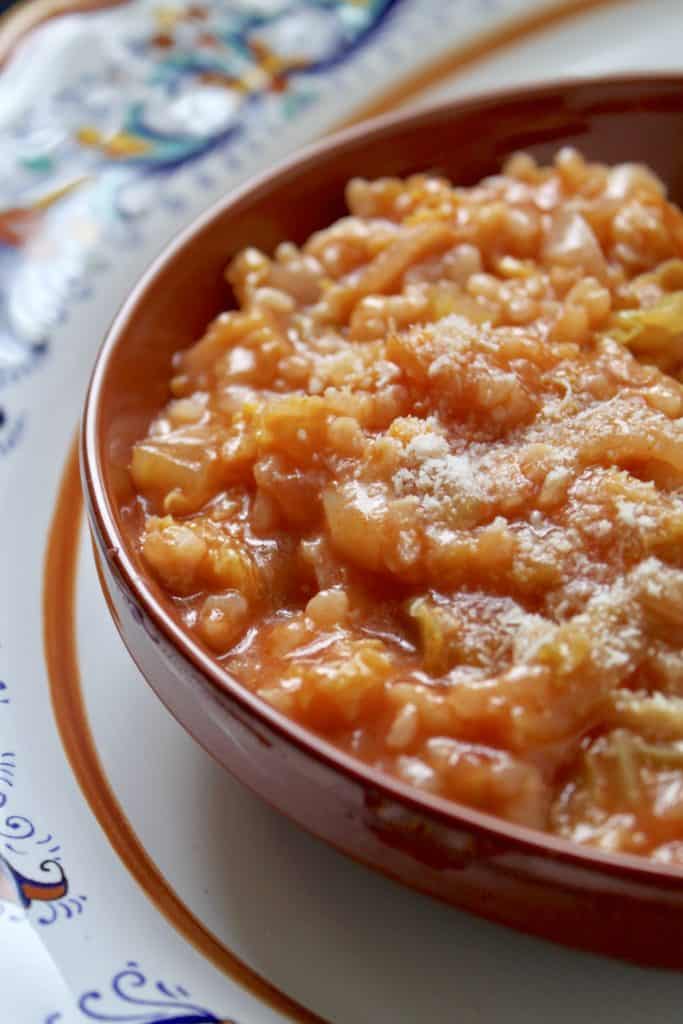 This is a perfect crock pot meal too. Just sauté the veggies, then transfer to the crock pot, adding the rest of the ingredients. Let cook all day. Italian Cabbage and Rice is just easy-peasy!!
Don't miss another recipe or travel post; sign up for my free subscription below.
(I promise not to sell or share your info, ever!)