A traditional British shandy is a classic beer cocktail served in the UK which is light and refreshing. It is enjoyed throughout Europe, and other places around the world, but be sure you're making it as it should be made (see below).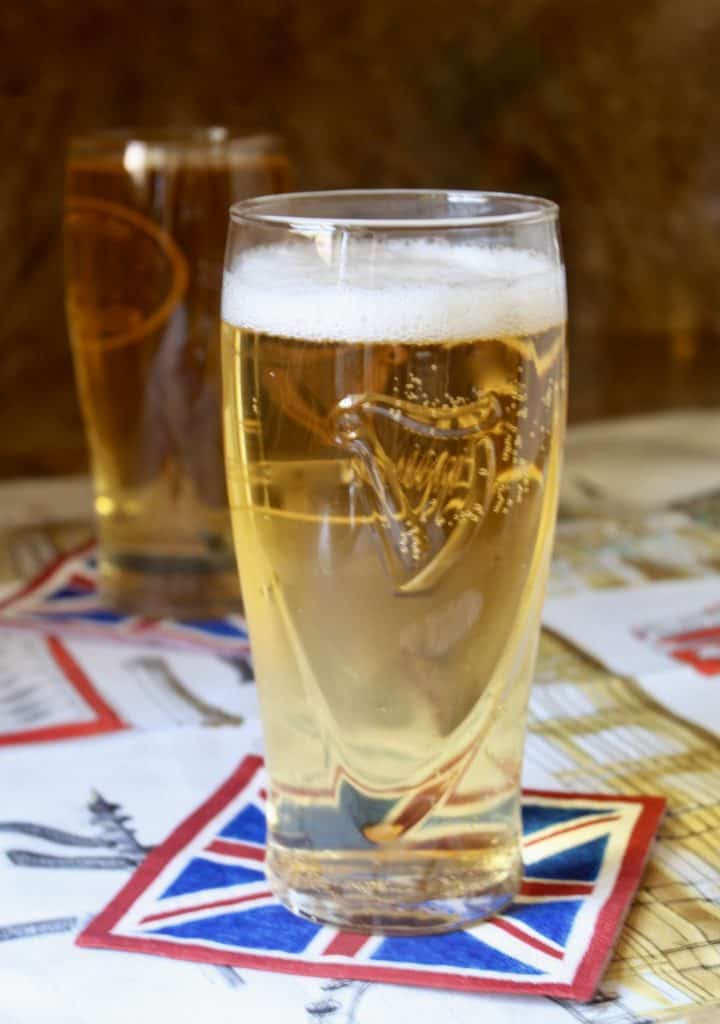 A traditional British shandy has had little problem with translation in crossing the pond. The difference in what you will be served in an American bar, as opposed to a British pub, if you ask for a classic shandy, may surprise you. Because I am a Brit living in the US, I discovered a huge error in American shandy recipes.
This post may contain Amazon affiliate links for your convenience, at no added cost to you.
Good thing you clicked on this post to read about making a shandy because the first link on google has it WRONG! Yes, they are just as uninformed as so many others on how to make a proper shandy as they do in the UK (and other places in Europe)! Everything on the internet isn't right, but it will only be a matter of time before they see my post and copy mine (EDITED: it's already happened, 2021 🤬) It's frustrating as hell, tbh.
I discovered something last year when I was out with a friend for a drink and nibbles. As we sat at the bar of the restaurant here in LA, we were watching the bartender and talking to him, as you do.
At one point, a shandy came up as an order and I don't exactly remember how it happened, but I realized he was going to make it with beer and lemonade (as in, lemon, sugar and water type lemonade)! I was shocked because this is not a shandy as it's made in the UK.
Immediately, it all clicked: in the UK, lemon-lime soda (like 7UP) is what is referred to as "lemonade" and so there was a "lost in translation" error when this drink crossed "The Pond"! I explained this to the bartender who was curiously surprised. Instead of adding the US version of lemonade, he made the shandy with lemon-lime soda: a proper shandy (as proper as you can get in the US at a bar) and no complaints from the guest!
If you watch this video where James Corden is bartending in Liverpool, the lady asks for a lemonade, and you can see that she gets a clear sparkling soda, not a cloudy, pale yellow lemonade as we know it in the US.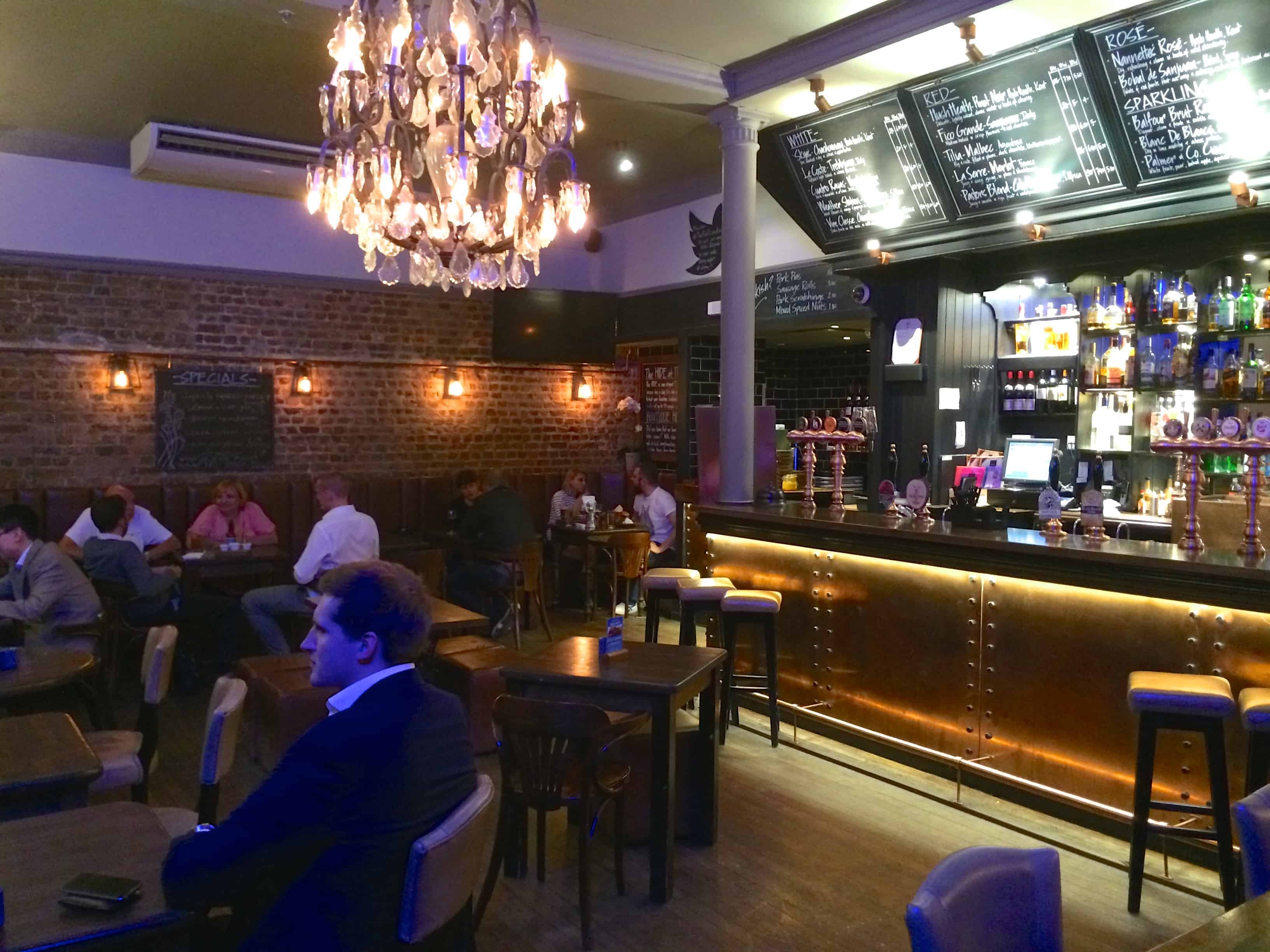 What is a Shandy?
A traditional British shandy is a mixture of beer and lemon soda, most commonly a 50/50 ratio. If you like more beer, you can add less soda and vice versa. (Thanks to my niece, Chrissie, who worked as a bartender in the UK (amongst other places), and happens to be living in Sweden now, for the details on a British shandy).
The photo below shows the type of British lemonade used in a shandy
(it's a sparkling lemon soda, NOT lemonade made from sugar, water and lemon juice).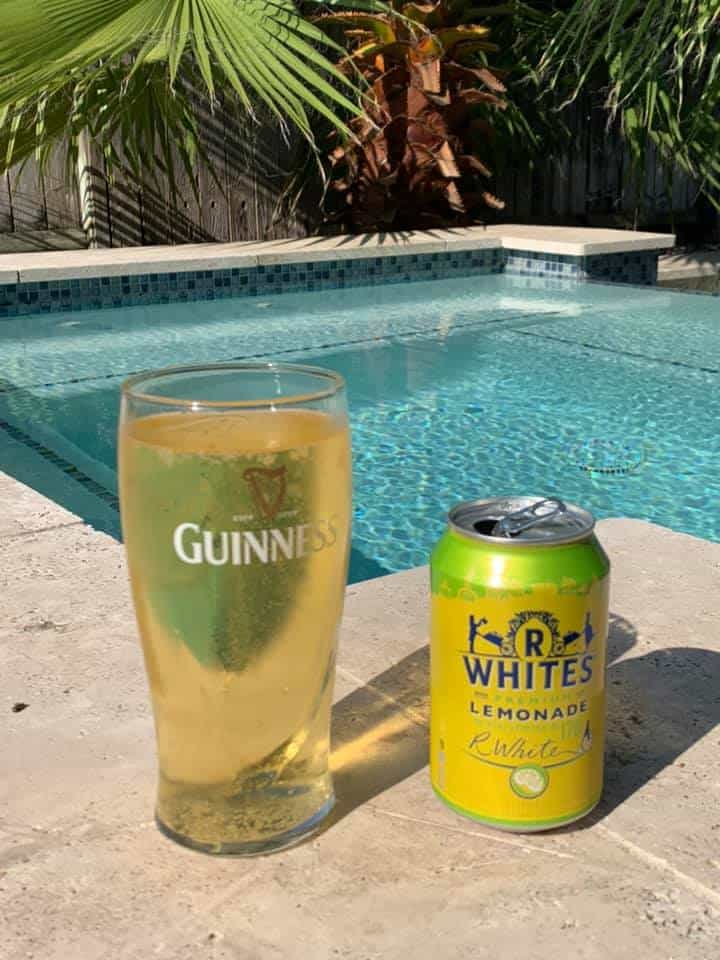 In the US, you can find R. Whites Lemonade on Amazon and in British shops.
What is a Shandy Called in Other Countries?
If you're in France, you can order a panaché (what a shandy is called in French)! Thanks to my pal Jill at Mad About Macarons for that tidbit.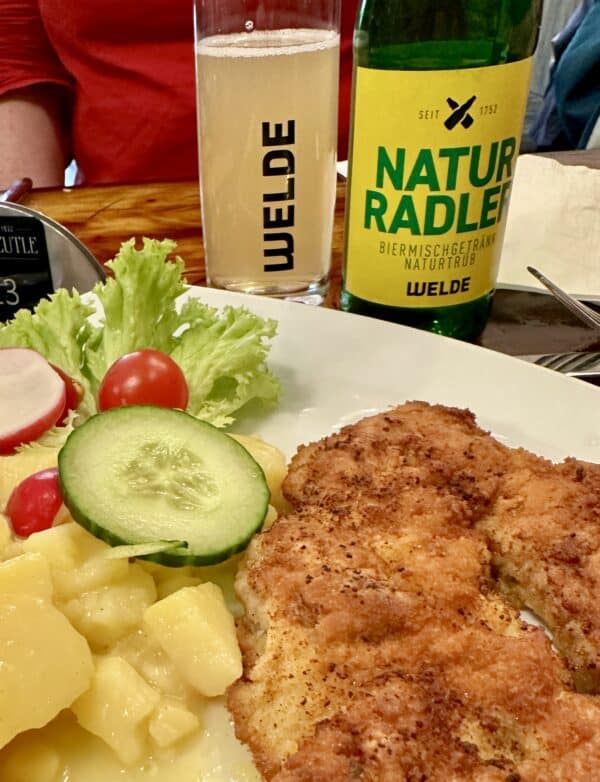 In Germany, the same beverage is called a Radler.
Is a Traditional British Shandy Alcoholic?
Yes–technically it is alcoholic as there's beer in it, however, compared to a spirit-based cocktail, it's very low in alcohol.
Can I Use a Non-Alcoholic Beer for a Shandy?
Looking for a non-alcoholic alternative? Athletic Brewing Company's range of beverages are quickly becoming more and more popular. You can even make a non-alcoholic shandy using their Golden Ale. My son loves the product so much, that he became an affiliate. Click the link above and use this code: STEVENW20 for a 20% discount on your first order.
Shandy: A Refreshing Summertime Drink!
As I'm not a beer drinker, my biggest experience with shandy was my dad drinking them in summer. He'd love to have one after he'd been out cutting the grass for hours in the Michigan heat and humidity. Dad would come inside and pop open a lemon-lime soda (simply because that's all we have in the US) and whatever beer he had on hand. He'd mix them together (about half and half) into a beer glass, and always said how thirst-quenching they were. I LOVE these toucan Guinness glasses!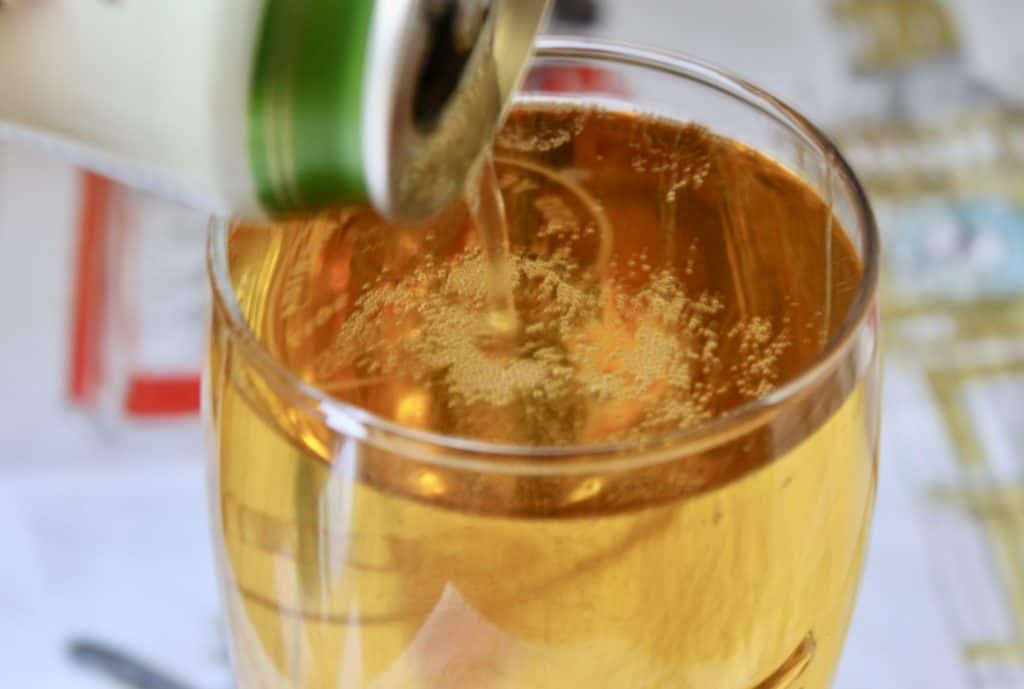 I remember being SO jealous that he liked beer because his shandy always looked so refreshing. It'd never fail: he'd ask me to taste it, but I have never even liked the smell of beer.
Here's another refreshing summer drink: an elderflower flavored cider!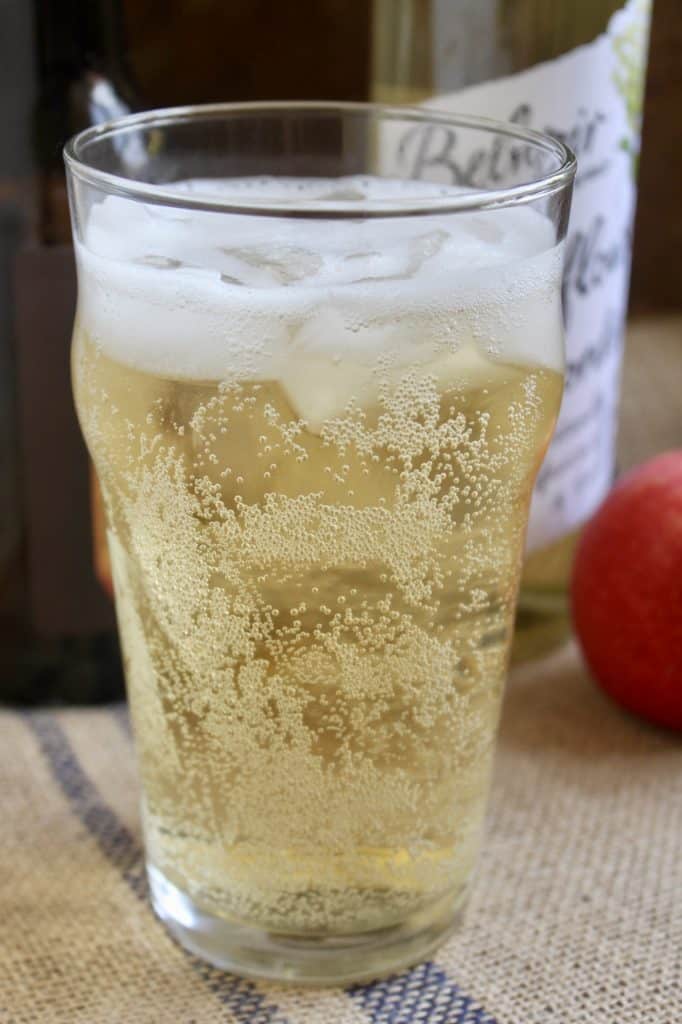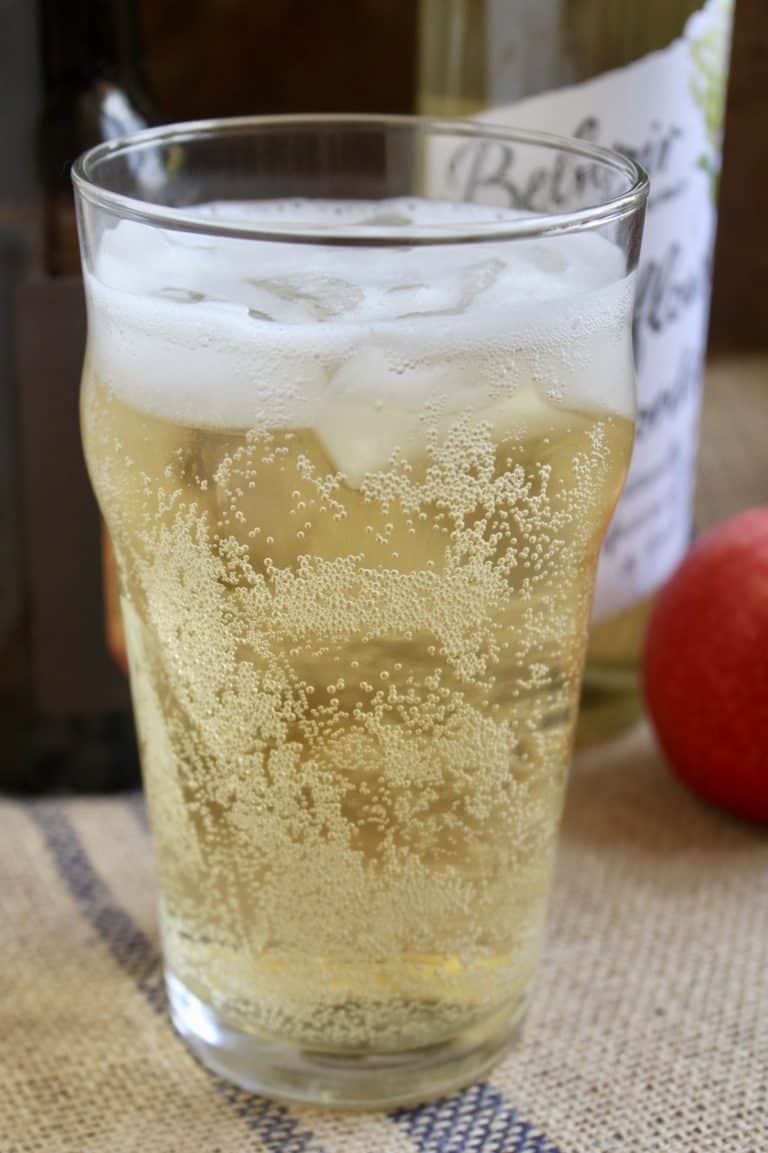 When I told Dad about the lemonade mix up with the classic shandy, he couldn't believe it. I suppose now it's too late to get the message out as all of the shandy recipes I found online are use the wrong type of lemonade! This is much like the ricotta recipes I've seen flooding the internet: 90% of them aren't for ricotta! Ricotta means "cooked twice" so it's a specific way it's made. Most of the recipes all are making cheese, NOT ricotta–ugh.
Here's a great pulled pork recipe you may enjoy using a slow cooker and a can of beer!
Unfortunately, people copy so many things off the internet (without proper research or giving credit) and so misinformation floods the web. After a certain point, it's too late to fix it, but in this case, I'm trying my best! This is why it's important to know and trust your recipe sources.
I'm a stickler for doing things the tried and true/authentic ways, and I test ALL of my recipes before posting. My husband gave the thumbs up on the shandy, though! :) Some recipes have never even been made in a kitchen; did you know that? Without further ado, here's the simple, yet traditional British way to make a proper shandy.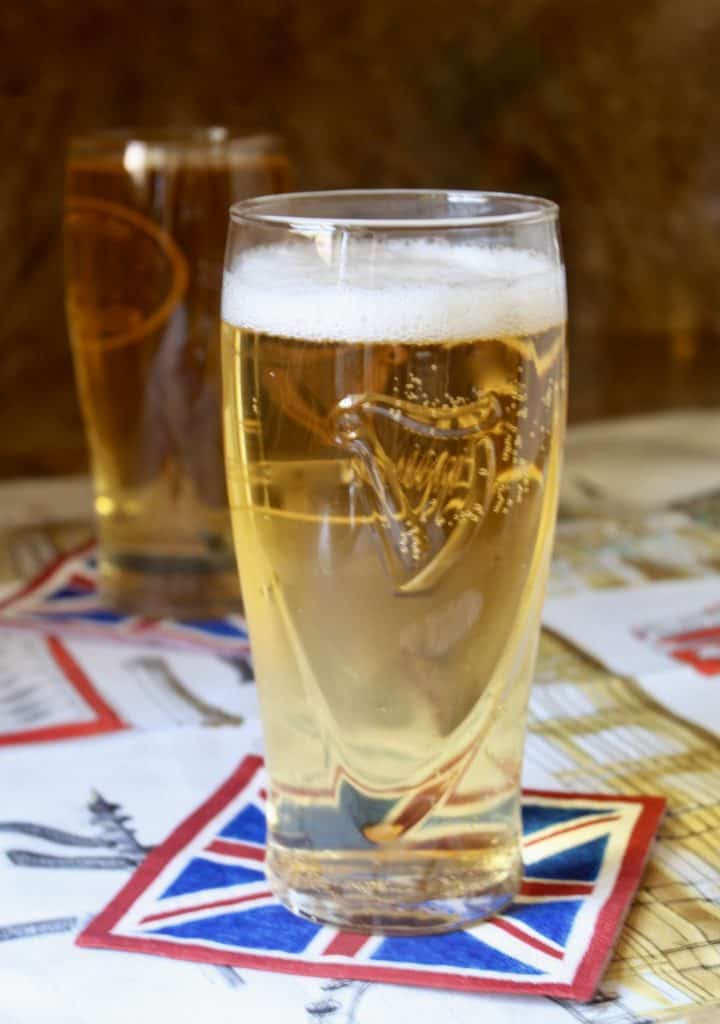 How to Make a Proper Traditional British Shandy
makes one (or two, depending on the size of the glass) FULL PRINTABLE INSTRUCTIONS BELOW
Special equipment – tall beer glasses
Pour half of each beverage slowly into one or two tall beer glasses. It really doesn't matter which you pour in first, just tip the glass to the side when you pour.
By the way, there's no ice in a proper shandy! I saw recipes that instructed ice to be added! Egads! 😱
Like the Union Jack cocktail napkins? They're on Amazon.
If you love a good homemade lemonade, try my cranberry flavored lemonade!
Check out my Amazon affiliate page for lots of my recommendations all in one place.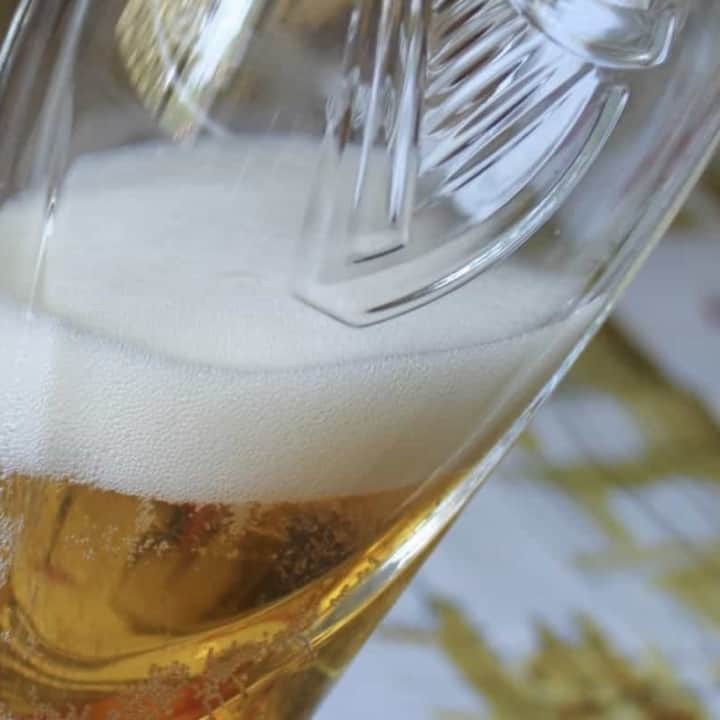 How to Make a Traditional British Shandy (with Beer, the PROPER way)
All about a shandy, what it is and how to make it properly (without confusion about a translation from overseas)!
Ingredients
your favorite beer/lager
your favorite lemon-lime soda (I recommend using one with sugar, no corn-syrup or sweeteners), chilled
Instructions
Pour half of each beverage slowly into one or two (depends on the size) tall beer glasses.
Enjoy.
Nutrition Information:
Yield:

1
Serving Size:

1
Amount Per Serving:
Calories:

162
Unsaturated Fat:

0g
Cholesterol:

0mg
Sodium:

0mg
Carbohydrates:

39g
Fiber:

0g
Sugar:

0g
Protein:

0g
Cooking with beer? Try this totally authentic Jamaican jerk chicken recipe, straight from Jamaica!
And a Guinness dessert to follow: Guinness Stout Dark Chocolate Pudding Cakes!
Christina's Cucina is a participant in the Amazon Services LLC Associates Program, an affiliate advertising program designed to provide a means for sites to earn advertising fees by advertising and linking to Amazon.com.