This hot toddy recipe is extremely simple, and that's what makes it a classic. Only two or three ingredients are needed for this traditional Scottish hot toddy, but a good quality whisky is a must.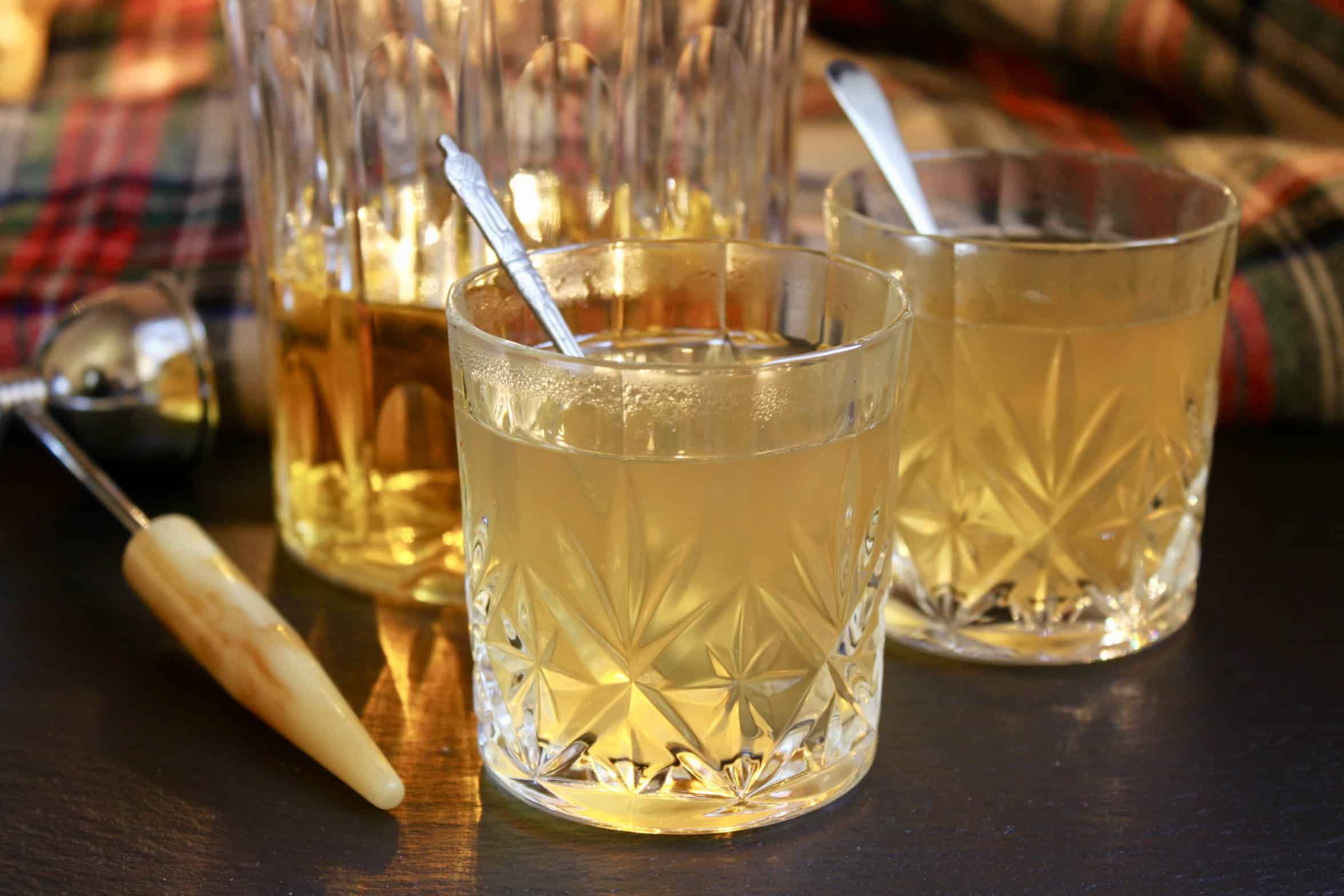 When you have a cold, how many people tell you to have a hot toddy?
As an Amazon Associate I earn from qualifying purchases. I'm also delighted to be a Waterford Crystal affililate. (Please note, many of the items I link to so that you know the items I recommend.)
It's not just one person, right? A hot toddy is the Scottish "cold-cure" equivalent to homemade chicken soup!
When I saw National Hot Toddy day on the annual food calendar (January 11th), it reminded me that I really need to add this traditional Scottish beverage to my site. Of course, the hot toddy is now known worldwide, been turned into a cocktail, and had so many twists and additions that the original is almost forgotten.
I'm not saying that this is a bad thing with the creation of cocktails, or other versions of the classic hot toddy, but I do like to document "original" recipes. I put original in quotes, because with something that was created in the 1700s, it's hard to know who actually was the first person to make a hot toddy, prescribe it for colds or to give it its name.
My favorite twist on the original is to add lemon juice and a slice of lemon, especially when it's my homegrown Meyer lemons! Isn't this a beautiful and unique floral cup?
History of the Hot Toddy
I did a little digging after looking up the recipe in two of my Scottish cookbooks, and discovered that there are several theories about the hot toddy's creation and name. One is that 18th century Scottish doctors prescribed them so that it would cover up the strong taste of raw whisky, which was apparently much more "rough" back then.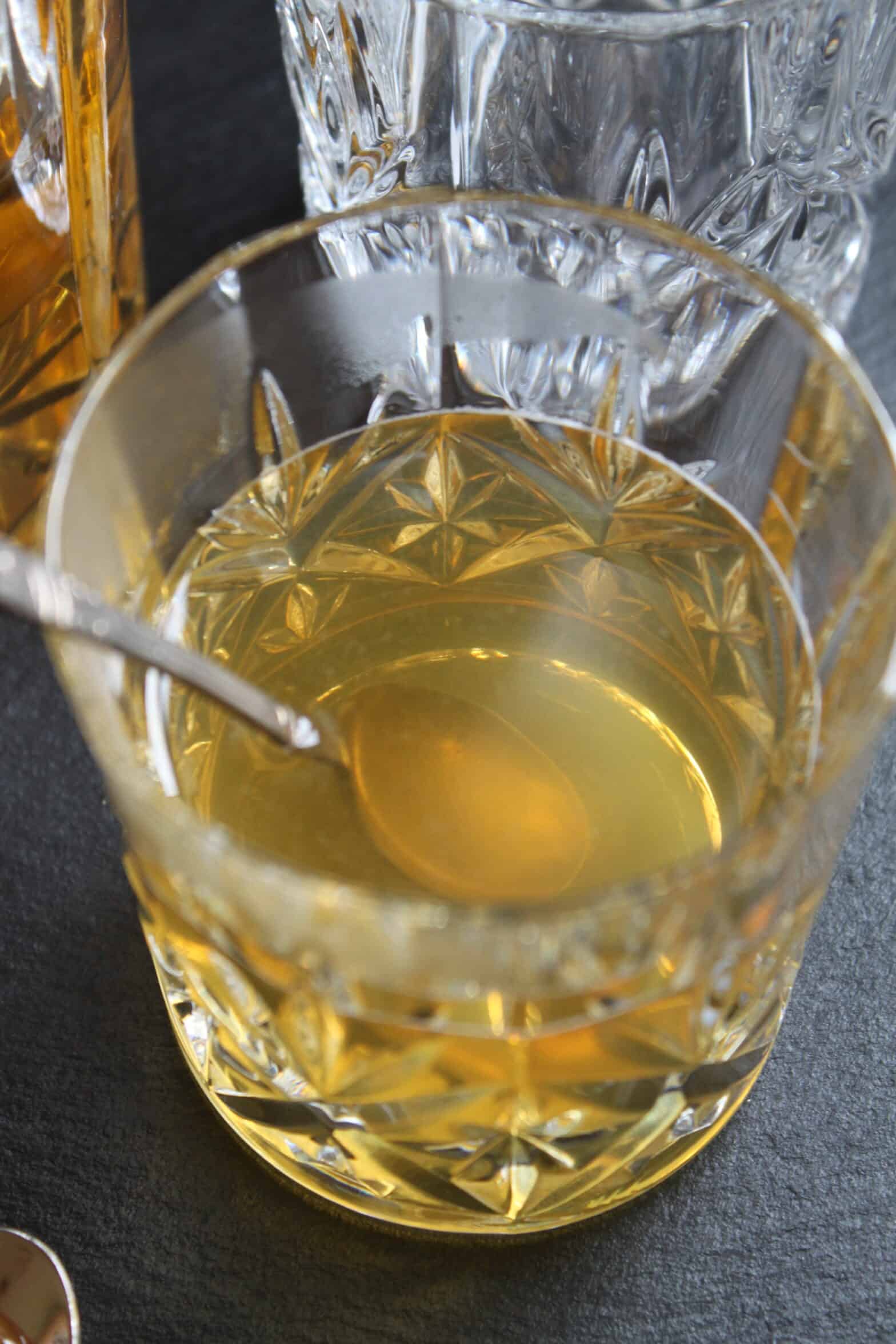 Another possibility is reported from Ross Dennis, a drinks expert, "The first mention of what we now think of as a hot toddy comes about in the 1780s. We think the name hot toddy comes from the Todian Well, an ancient water source in Edinburgh." –The Scotsman.
NB: Whisky, without an "e", is how to spell Scotch whisky, whilst whiskey, with the "e", is for most others. So do use a whisky! :) I often use whisky in my Scottish recipes, like this delicious whisky sauce on Balmoral chicken.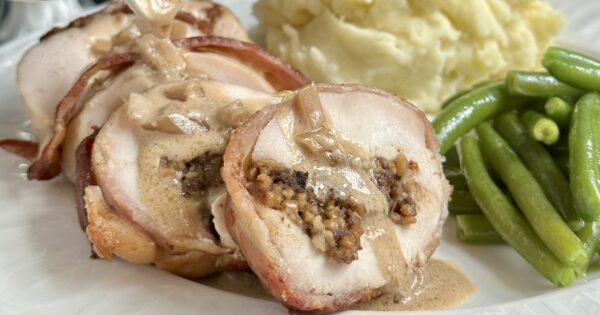 Over the last few hundred years, the fact that this beverage is more popular than ever seems to say something about the fact that there's probably some good in sipping a hot toddy when experiencing a cold. The Smithsonian Magazine published an interesting article about hot toddies and quoted the Mayo Clinic as confirming that "warm liquids can be soothing and help ease congestion", but cautioned about going overboard with the whisky.
Does a Hot Toddy Help You Sleep?
Of course, with a bit of alcohol in this beverage, it's probably just enough to help ease you into a good night's sleep. Apparently, your drunk aunt was right!
Using Good Quality Ingredients is Key
Try to use a good quality, single malt Scotch whisky, Scottish heather honey, or another good quality honey or brown sugar (like Demerara). If using lemon, a fresh Meyer lemon will make a world of difference.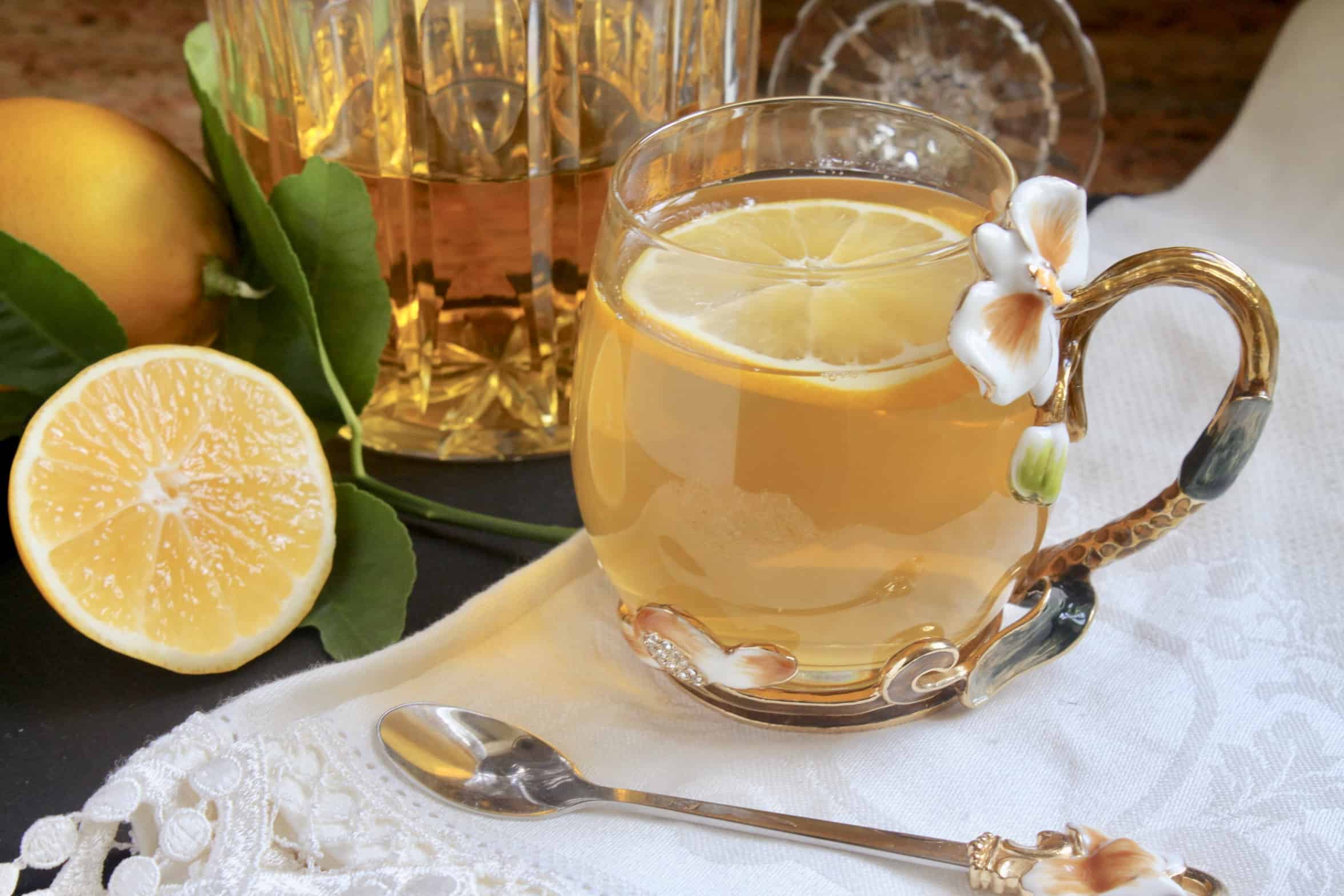 So now all you need is a cosy blanket, preferably tartan and made in Scotland (ha ha!) and a roaring fire wouldn't be bad, either. If you aren't a fan of whisky, true this blackcurrant and orange citrus drink instead.
Have you ever heard of Scottish tablet? It's a classic candy for those with a real sweet tooth!
Enjoy, and if you're looking up this recipe because you're ill, I wish you a speedy recovery!
Christina's Cucina is a participant in the Amazon Services LLC Associates Program, an affiliate advertising program designed to provide a means for sites to earn advertising fees by advertising and linking to Amazon.com.