*edited on September 30, 2015 to add new photos
I am so excited!!! I just came up with this idea tonight after not having bread (wanted to make bruschetta) or mozzarella (Plan B was a Caprese salad!)
What I did have was ricotta and I had this lovely vision and it looked like this:
This appetizer is so easy! Slice tomatoes, place on a plate, and sprinkle with Kosher salt. Top with a small spoonful (I used a melon-baller) of ricotta. Drizzle with extra-virgin olive oil, then sprinkle with chopped fresh basil, ta dah!
I have discovered the BEST ricotta I've had outside of Italy, and it's made by Grande Cheese Company. It comes in a 3 lb tub, but it lasts quite a long time (over a week once it's opened.) It makes EVERYTHING taste incredible! I used to buy it surreptitiously at Whole Foods via their kitchen area (not sold to the public)!
I first tasted this ricotta a few years ago when I had a piece of pizza at Whole Foods which had mozzarella, ricotta and roasted garlic on top. I took one bite of the ricotta on the pizza and walked straight back inside to find out which brand of cheese it was! Yes, it's that good!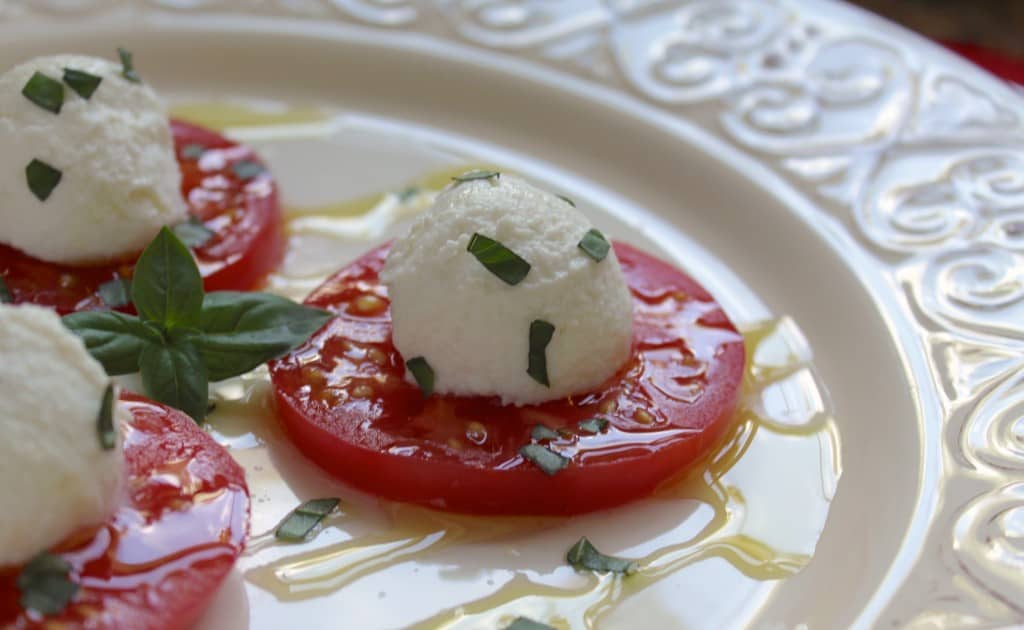 For those of you in the Los Angeles area, I have now found Grande ricotta at Monte Carlo Deli on Magnolia in Burbank, for half the price that Whole Foods used to sell it to me! If the only kind of ricotta you've ever had is Polly-O or Frigo, do yourself a favor and try Grande, it's the way ricotta should  taste–you won't regret it!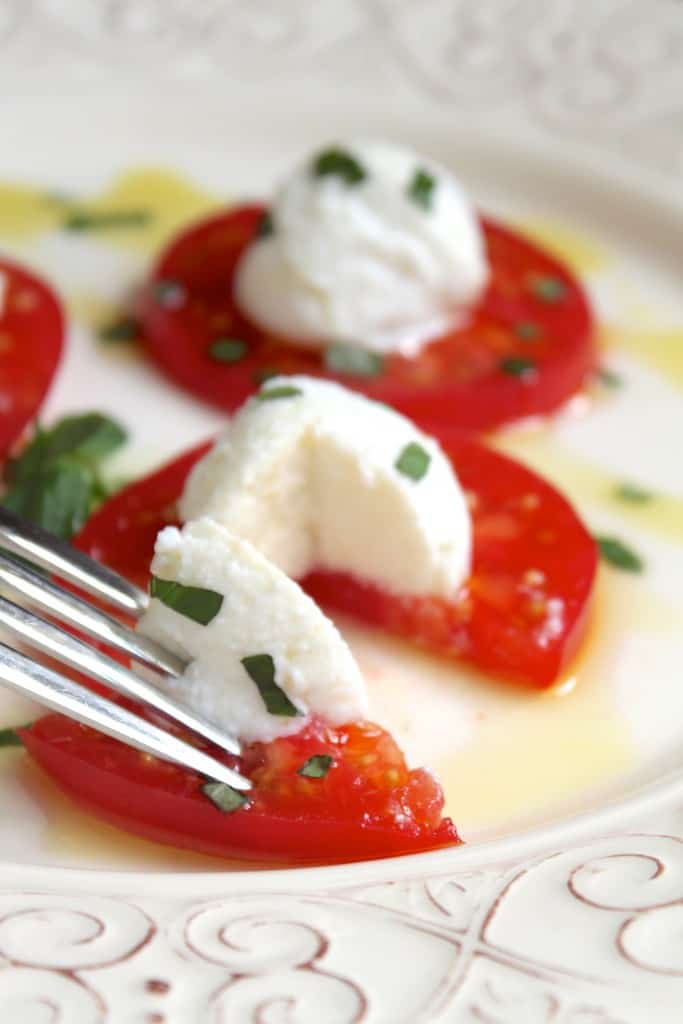 Buon Appetito!

Don't miss another post! Sign up for my free subscription HERE, but make sure to look for the
Feedburner confirmation email or you'll get nothing, nada, niente and zippo in your mailbox!
(I promise not to sell or share your info, ever!)