The best frozen lemon drop martini slush you'll ever have, honest! I've turned my awesome Lemon Drop Martini into a slushy version you'll LOVE!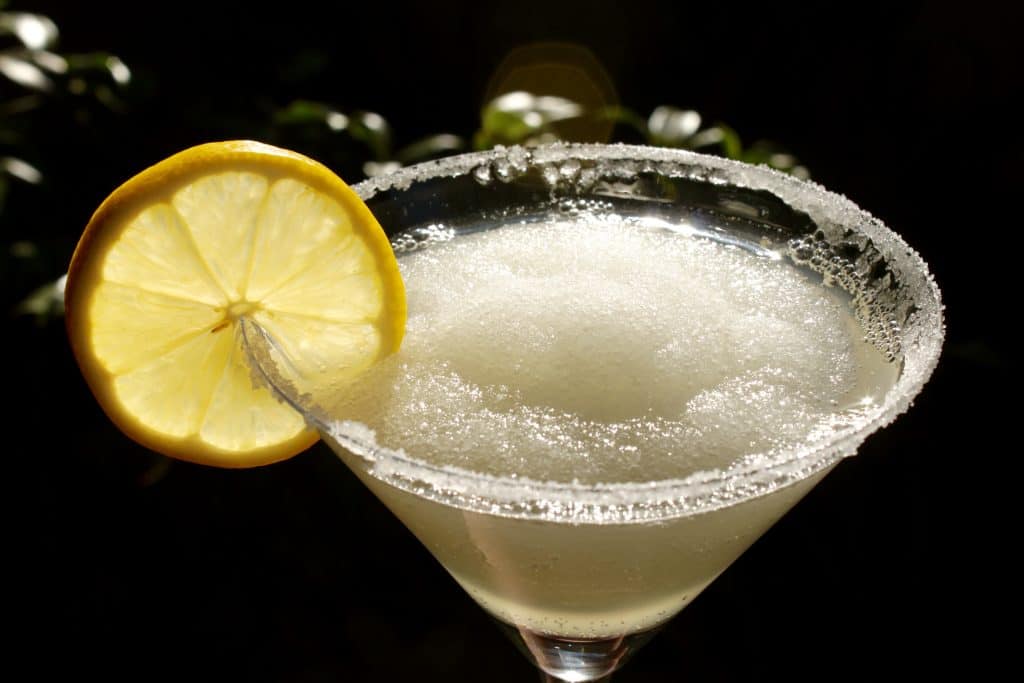 One of my most popular posts is "The Best Lemon Drop Martini You'll Ever Have…", which of course, contains the recipe for this cool, frozen lemon drop martini.
Disclosure: Frieda's sent me a bag of Meyer Lemons, with no expectations whatsoever. I am happy to promote companies and products I use and love.
Especially when the summer months heat up, so do the searches for this cocktail. One of my favorite companies, Frieda's Specialty Produce, sent me some Meyer Lemons and they gave me a brilliant idea: when the temps soar, why not make a slush version of this marvelous martini? I couldn't think of any reason not to, so I tried it.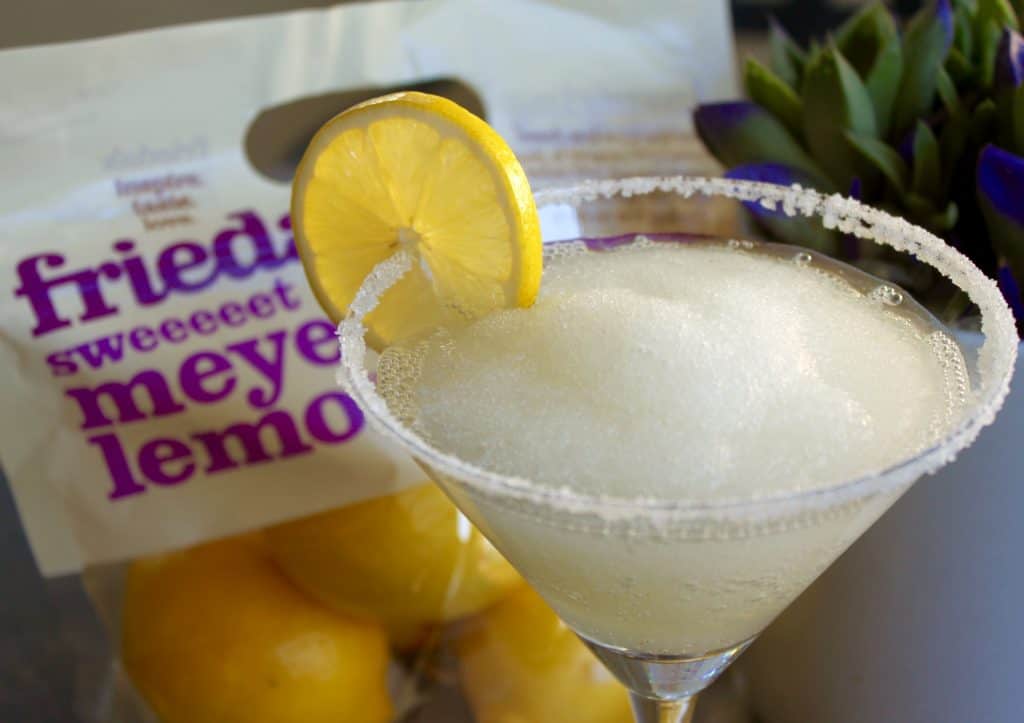 "Holy Lemon Drops, Batman!"
You have to try it, too! It's a wonderfully frosty version that will cool you off during these hot summer days (and nights). Let me know what you think!
P.S. You may just hear angels singing!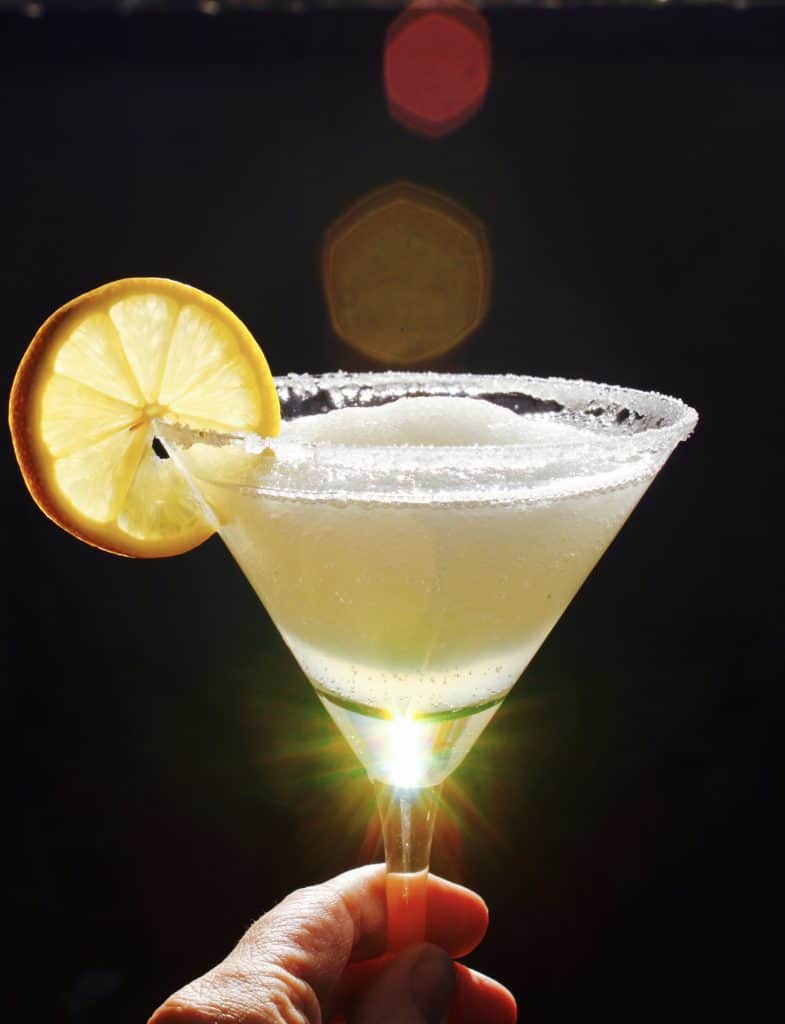 The Best Lemon Drop Martini Slush
You'll Ever Have
Makes one drink
Ingredients
lemons for rubbing the glasses and slices for garnish
sugar for rimming the glass
For the frozen cocktail
ice (3/4 cup crushed or about 1 cup cubes)
2 shots (which equals 2 oz) Ketel One Citroen Vodka
juice of 1/2 lemon (fresh Meyer lemons are best)
2 teaspoons Baker's (extra-fine) Sugar
Cut a lemon in half and rub the rim of the martini glass with it, then dip in sugar (you can use the lemon for more drinks later)!

Put all the remaining ingredients for the frozen lemon drop martini in a blender and blend until the ice is completely slushy. Pour into the prepared glass and serve.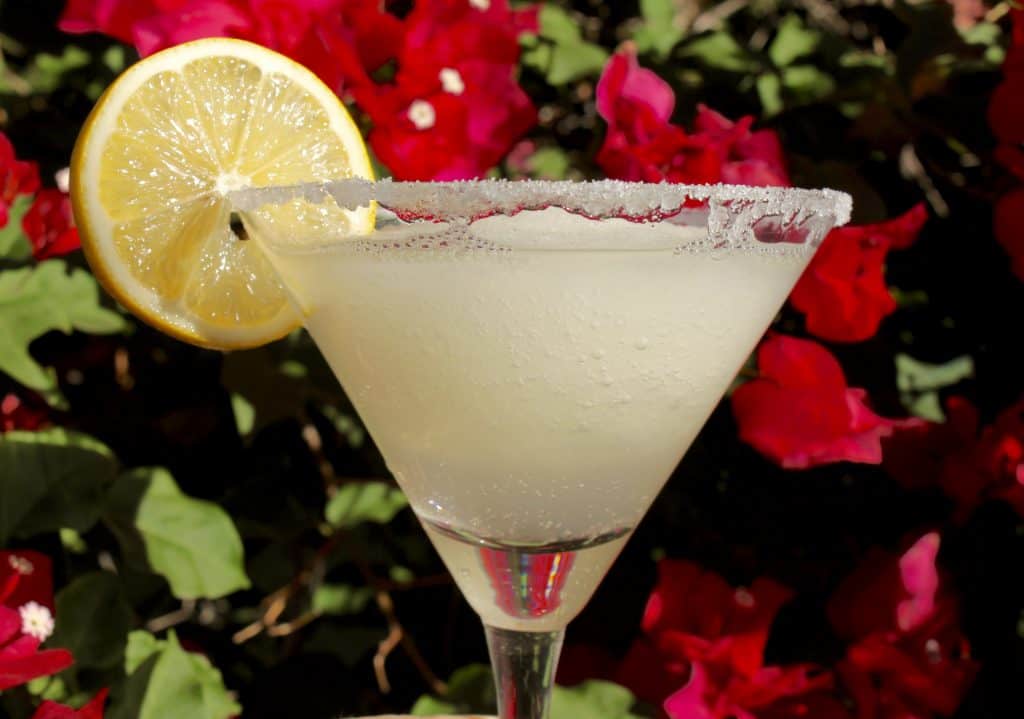 You may also want to try the strawberry flavored version, too!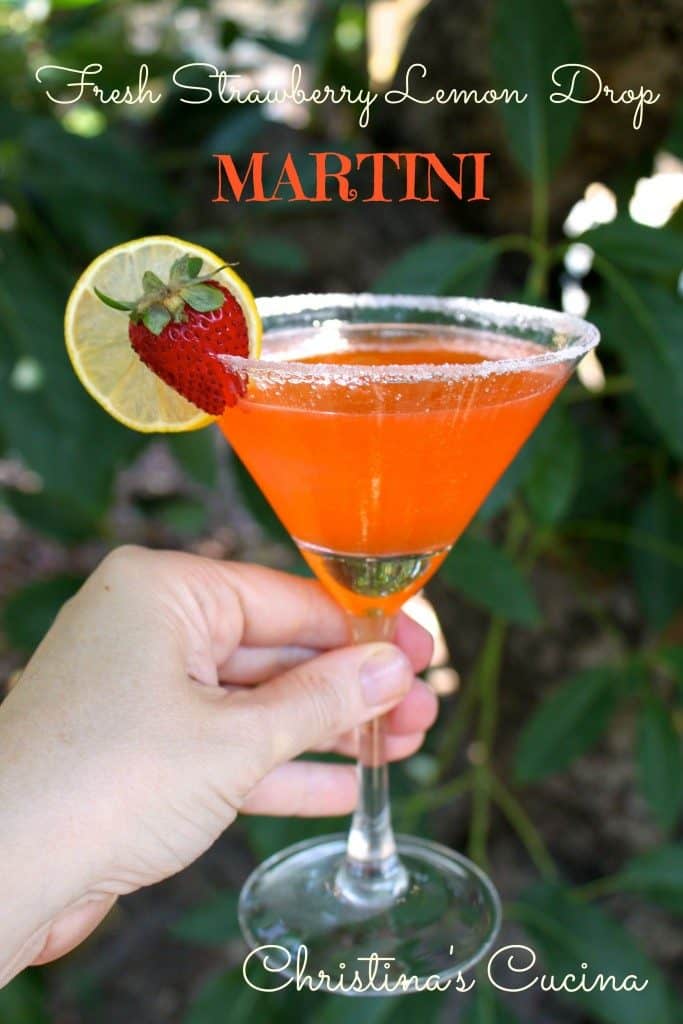 PLEASE DRINK RESPONSIBLY and DON'T DRINK AND DRIVE!
Don't miss another recipe or travel post, sign up for my free subscription below!
I promise not to share or sell your email address, ever.