These leftover turkey recipes are a significant departure from the norm. 13 real meal recipes that are easy to make, but so delicious; no one will realize that they're actually leftovers!
Inevitable as death and taxes, leftover turkey looms the day after Thanksgiving.
As an Amazon Associate I earn from qualifying purchases.
I don't know about you, but I am not one of those people who cannot wait for a turkey sandwich the next day. Even turkey soup, later in the week, isn't appealing to me. I'm the one who is looking for or creating unique leftover turkey recipes to turn that turkey into something different and delightful!
I came up with my very favorite way to use not just leftover turkey, but the mashed potatoes, stuffing and gravy a few years ago: what I called my genius layered leftovers dish which you'll find below. I adapted an Italian dish called "gattó di patate" which has soufflè-like potatoes along with melty mozzarella cheese and ham!
You'll also find two more of my recipes along with others from bloggers I've curated which pass my "no processed" ingredients criteria. Some are twists on classics, some are international, but all of them are delicious!
13 Leftover Turkey Recipes (Real Meals)
No one will be able to tell that this dish is actually made from leftovers; it's that good! Honestly, I make extra to be sure that I will have leftovers, especially the potatoes and stuffing!
If you haven't heard of Tieghan from Half Baked Harvest, it's only a matter of time. Recipes like her turkey and wild rice pot pies, accompanied by stunning photography are only two of the reasons she's an award-winning food writer! Grey Staub cocottes here.
My friend, Cynthia, from What a Girl Eats cooks everything from soufflés to sweet potatoes, but it's not surprising because she's a trained as a chef. These enchiladas are the perfect option to make something different, but delicious with that leftover turkey.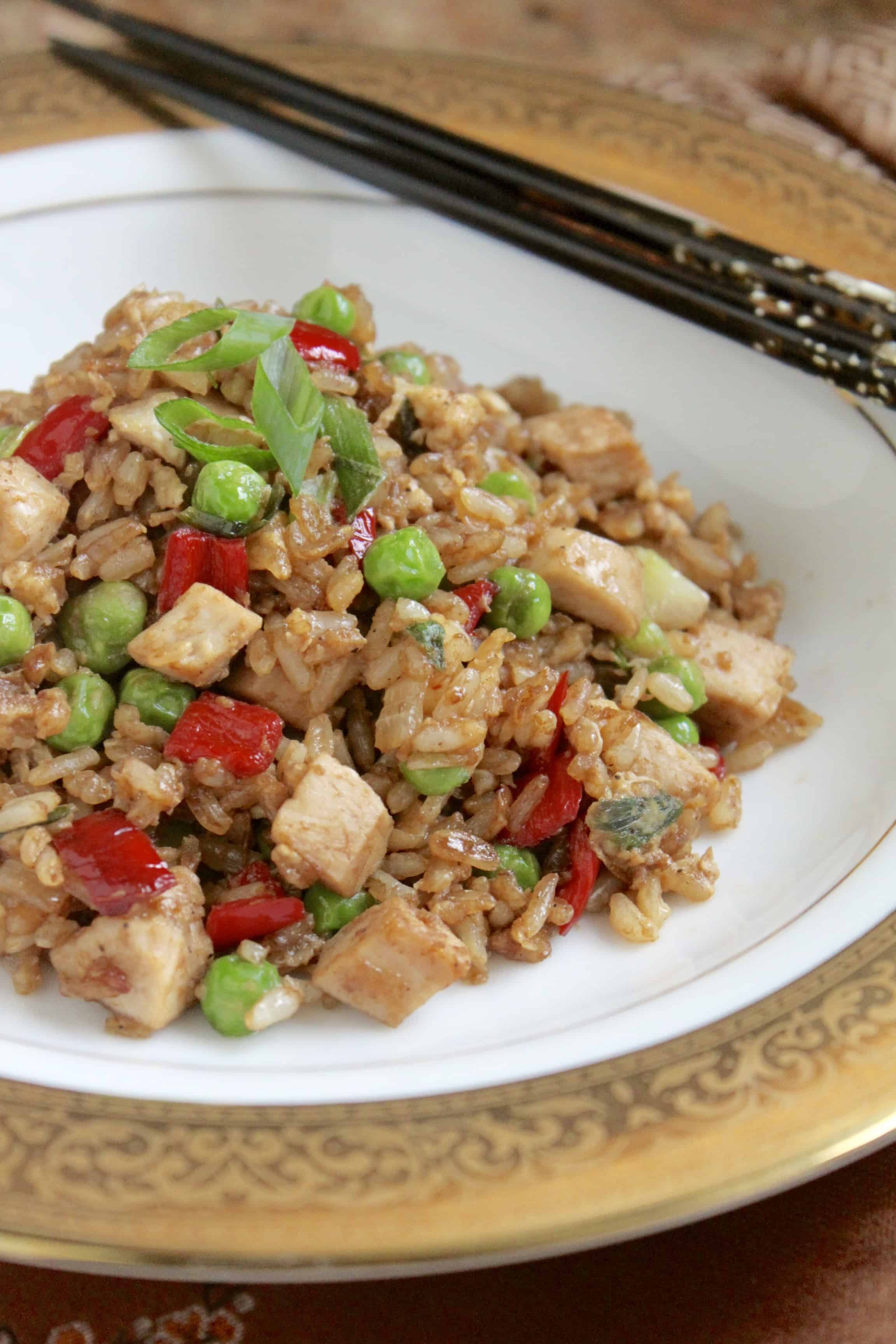 If you don't feel like Mexican, what about this Chinese-inspired turkey leftovers recipe? This recipe comes from Fleming's Steakhouse and is very quick and easy to throw together. Mother of pearl chopsticks found here.
5. Butter Turkey Curry by The Endless Meal.
Kristen from The Endless Meal kindly allowed me to share her beautiful butter turkey recipe. It's a gorgeous, Indian-inspired meal that is better known by its chicken counterpart, "butter chicken". Give it a try! All-Clad pan found here.
This spin on British sausage rolls comes from my friend, Janette, from Culinary Ginger. What a delicious way to use up those Thanksgiving leftovers without throwing them in between two slices of bread!
Although it may sound Italian, anything "tetrazzini" is actually an American recipe. If you want a simple, tasty dish that the family will enjoy, give Liz's recipe a try. She doesn't just know how to bake! Revol roasting and serving dish found here.
If you've seen my turkey schnitzel recipe with leeks and sage butter sauce, you'll know that I liked the sauce so much that I decided to serve it with leftover turkey, too! I think that leeks are a very underappreciated vegetable in the US.
Krissy from Self Proclaimed Foodie has one of the best leftover turkey recipes: leftover turkey risotto! Simple, easy, and delicious; what more do we need?
Talk about comfort food, this has got to be near the top of the list! Where are my fuzzy slippers?
Only a Brit would think to turn Thanksgiving and turkey leftovers into a faux shepherd's pie and I love it!
My friend Janice knows about comfort food as she lives in Scotland. This dish incorporates leftover turkey with bacon, leeks, green onions and cheese with pasta which is baked until is hot and bubbly! Yum!
13. Turkey Gumbo by Amy in the Kitchen.
Amy's contribution to these leftover turkey recipes has to be one of the most unique and most mouth-watering of them all! Who doesn't want to dive into this steamy bowl of gumbo?!
✧
I hope you enjoy my collection of leftover turkey recipes and refer to after Thanksgiving, Christmas and anytime you have leftover turkey. All of these would be equally delicious using leftover chicken, too! Don't forget to share with friends and relatives who would enjoy these recipes, as well!
Christina's Cucina is a participant in the Amazon Services LLC Associates Program, an affiliate advertising program designed to provide a means for sites to earn advertising fees by advertising and linking to Amazon.com.