Burrata filled tomatoes are a great twist on a Caprese theme. They look absolutely stunning and impressive, but are so easy to make.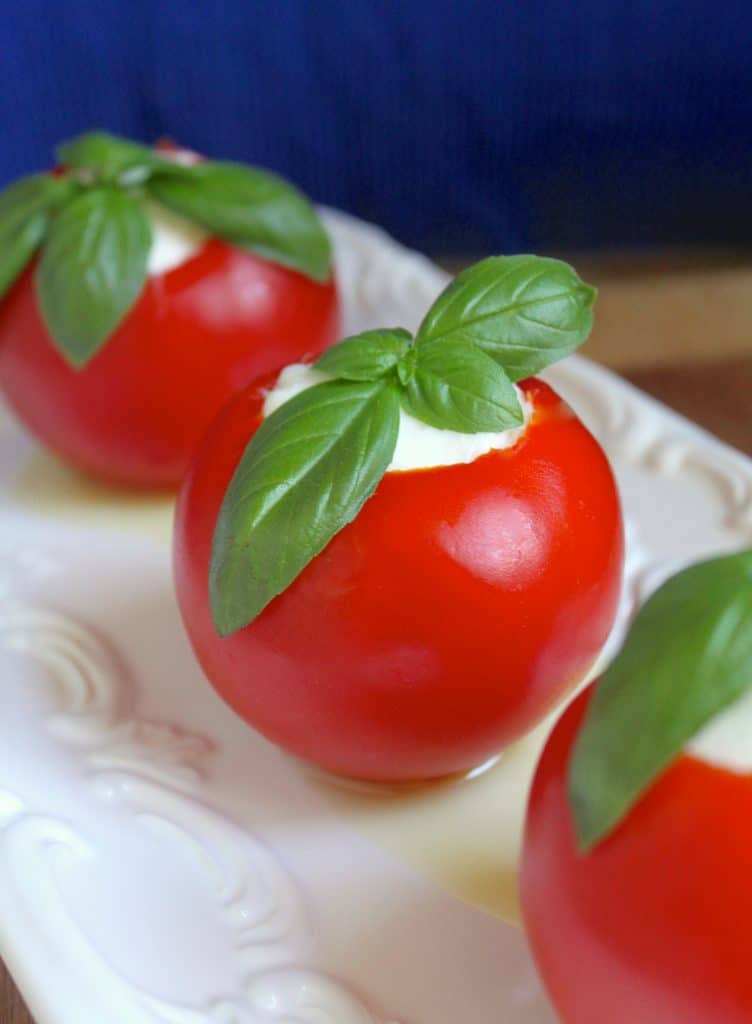 Summer's not over yet, so I'm hanging onto tomatoes and holding off on pumpkin for the time being.
This post may contain Amazon affiliate links for your convenience, at no additional cost to you.
This is just something I thought of because my daughter and I have been having a tomato salad or caprese every evening, lately. I think it's a lovely idea for a twist on the usual, and makes a stunning presentation. Burrata filled tomatoes need to be served with salt and a really good quality extra virgin olive oil on the side because once the tomatoes have been cut, they're much easier to season and add a drizzle of the oil.
I have a special coring tool, but you can easily use a sharp knife to core the center of the tomatoes.
Burrata Filled Tomatoes
Original recipe by Christina Conte
Ingredients
6 medium sized, round, organic tomatoes
1 lb tub of burrata cheese
sea salt, Kosher or Maldon salt (any good quality salt)
good quality extra virgin olive oil (I used Arianna brand)*
Using really good quality ingredients will ensure that each bite will give you the same fabulous flavor that I tasted when I made these tomatoes, otherwise you'll surely be disappointed.
Core out the center of the tomatoes.
 Cut the burrata into 6 pieces and place each piece inside of a tomato (you can also use a larger number of smaller tomatoes and cut the burrata into more pieces, if you prefer).
Next, add a leaf or a few leaves of fresh basil to top the creation.
Drizzle a serving plate with some olive oil and arrange the tomatoes on the plate. Serve with salt and a cruet of the extra virgin olive oil, so each guest can season and drizzle their own tomato.
Don't miss another recipe or travel post; sign up for my free subscription below!
I promise not to sell or share your info, ever!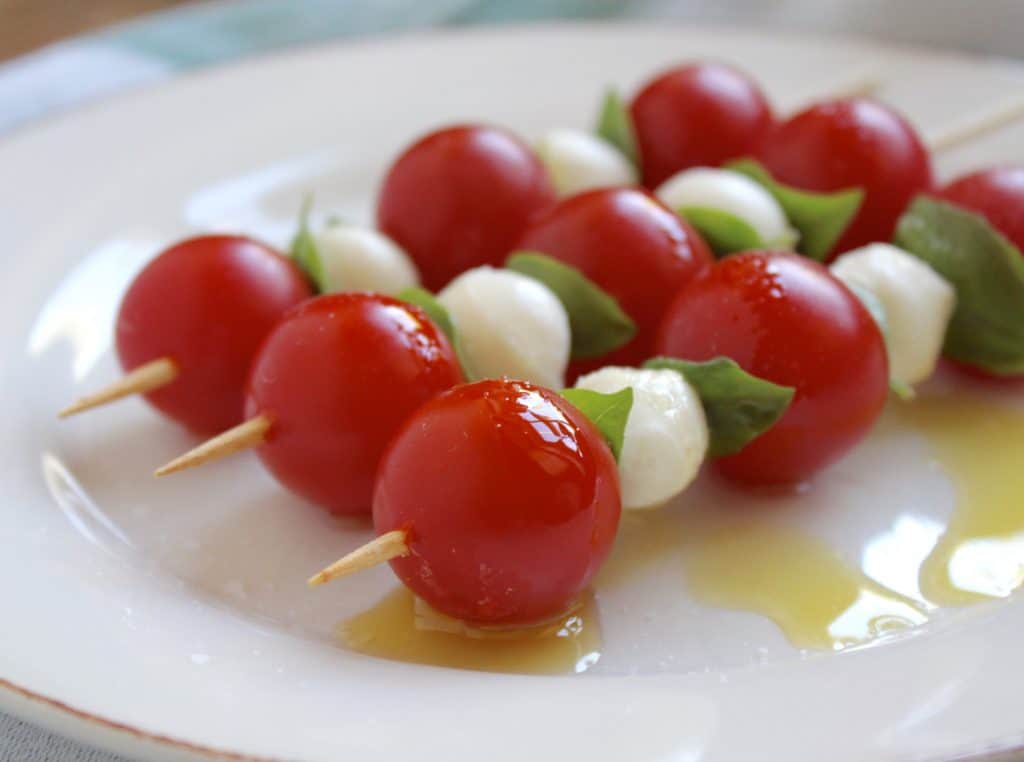 Disclaimer: I received a bottle of Arianna Trading Company Extra Virgin Olive Oil to sample, however all opinions are my own. (Seriously, I wouldn't have posted any of this if it wasn't excellent olive oil!)