The voco Franklin Hotel in the Upper East Side of Manhattan is a truly well-kept secret. Discover this hidden gem on your next trip to NYC and feel more like a local than a tourist.
Disclosure: I received a media rate from the voco Franklin Hotel and a cheese tasting for two from The French Cheese Board. As always, all opinions are my own, and there was no stipulation for posting a positive review.
If you follow me on Instagram, the Franklin Hotel will more than likely be quite familiar to you.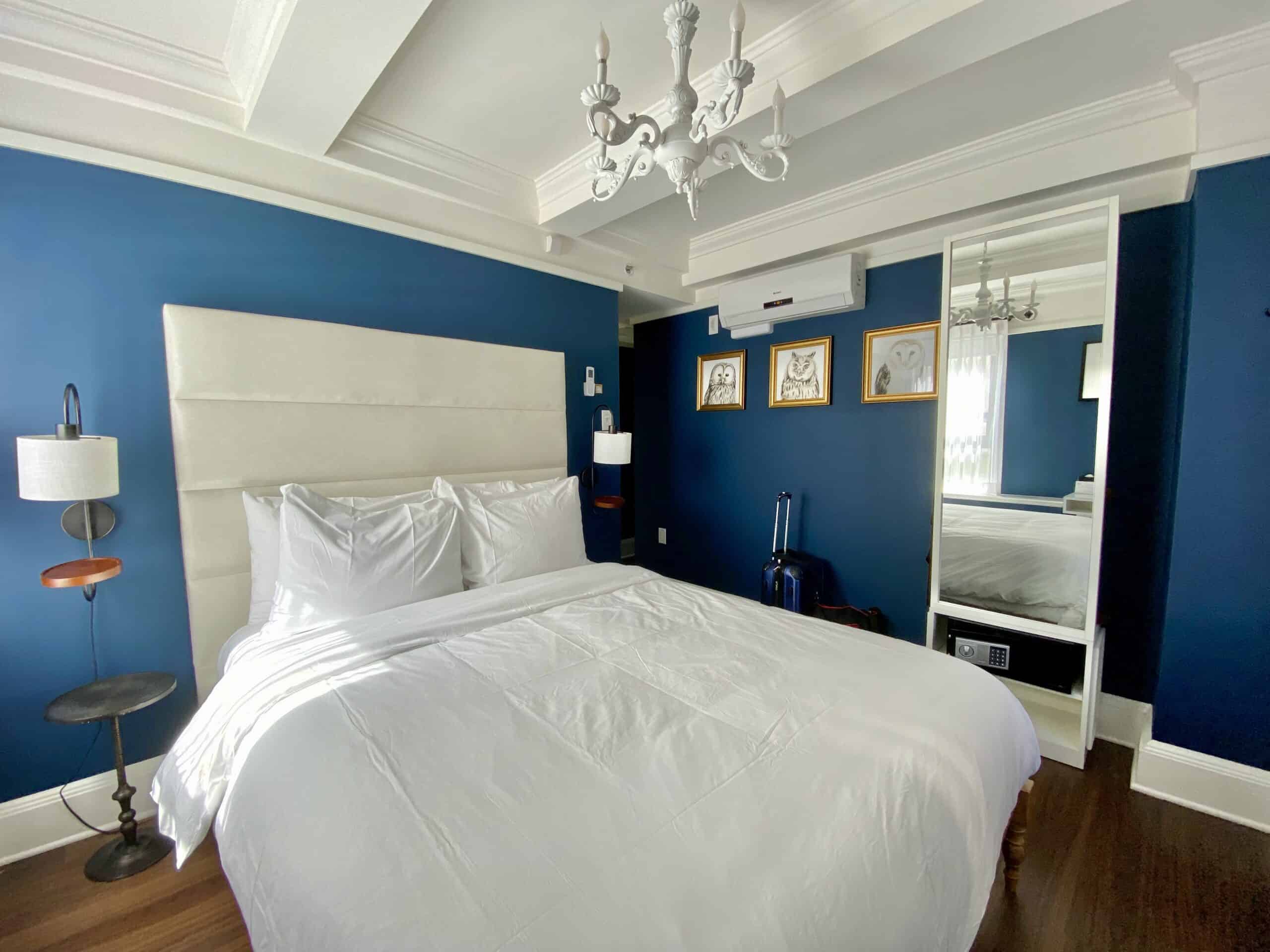 I was very fortunate to visit my daughter in Manhattan not just once, but twice, this past month. I stopped in NYC on my way to, and from Italy, traveling for a press trip for the Greatest Tomatoes from Europe campaign. More to come on that trip very soon!

I love my Priority Pass membership!
Upper East Side Hotels
You may not know this, but to find an Upper East Side hotel is quite a feat. In fact, there are just a handful of Upper East Side hotels, as opposed to a plethora of them in Midtown Manhattan. To find a charming, historic, brownstone hotel one block from Park Avenue is definitely discovering a hidden gem!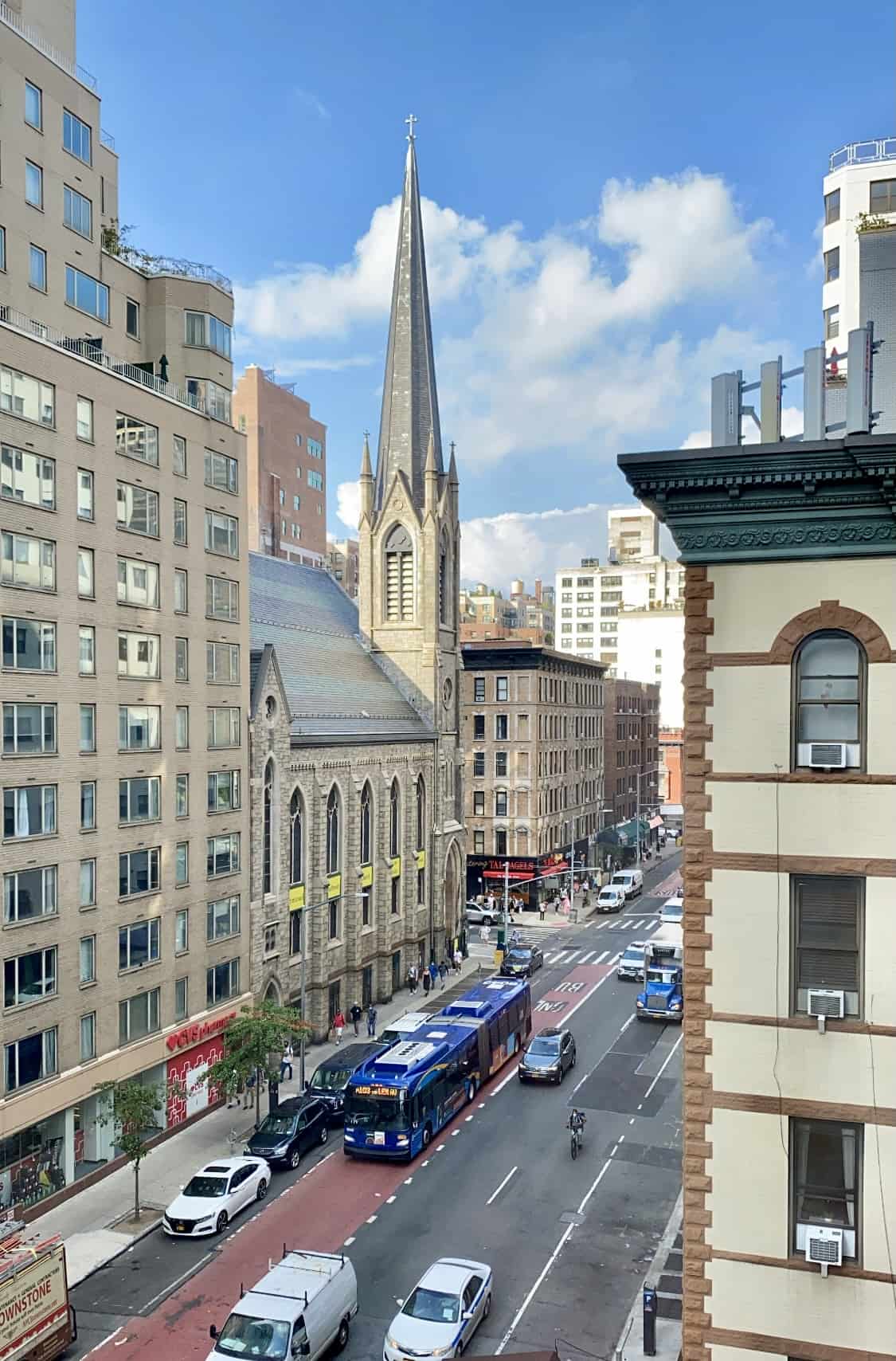 One UES hotel is a contemporary, high rise building (read: no charm). Two others are on, or just off of Madison Avenue (read: $$$). The Franklin hotel is a mid-priced, boutique style hotel in a great neighborhood.
I loved staying in the Upper East Side as opposed to other places I've stayed in the past, because it felt as though I was part of the local scene as opposed to a visitor, or tourist.
The voco Franklin Hotel in the Upper East Side of Manhattan
The Hotel Features
The voco Franklin Hotel, belonging to the IHG Hotels & Resorts, is situated in a 1930s building with just 49 rooms on 6 floors. The vintage elevator has a door that opens by hand, so don't stand there waiting for it to open like I did–haha! Historic charm emanates in details like the lighting and the entry, despite having a major renovation in 2020.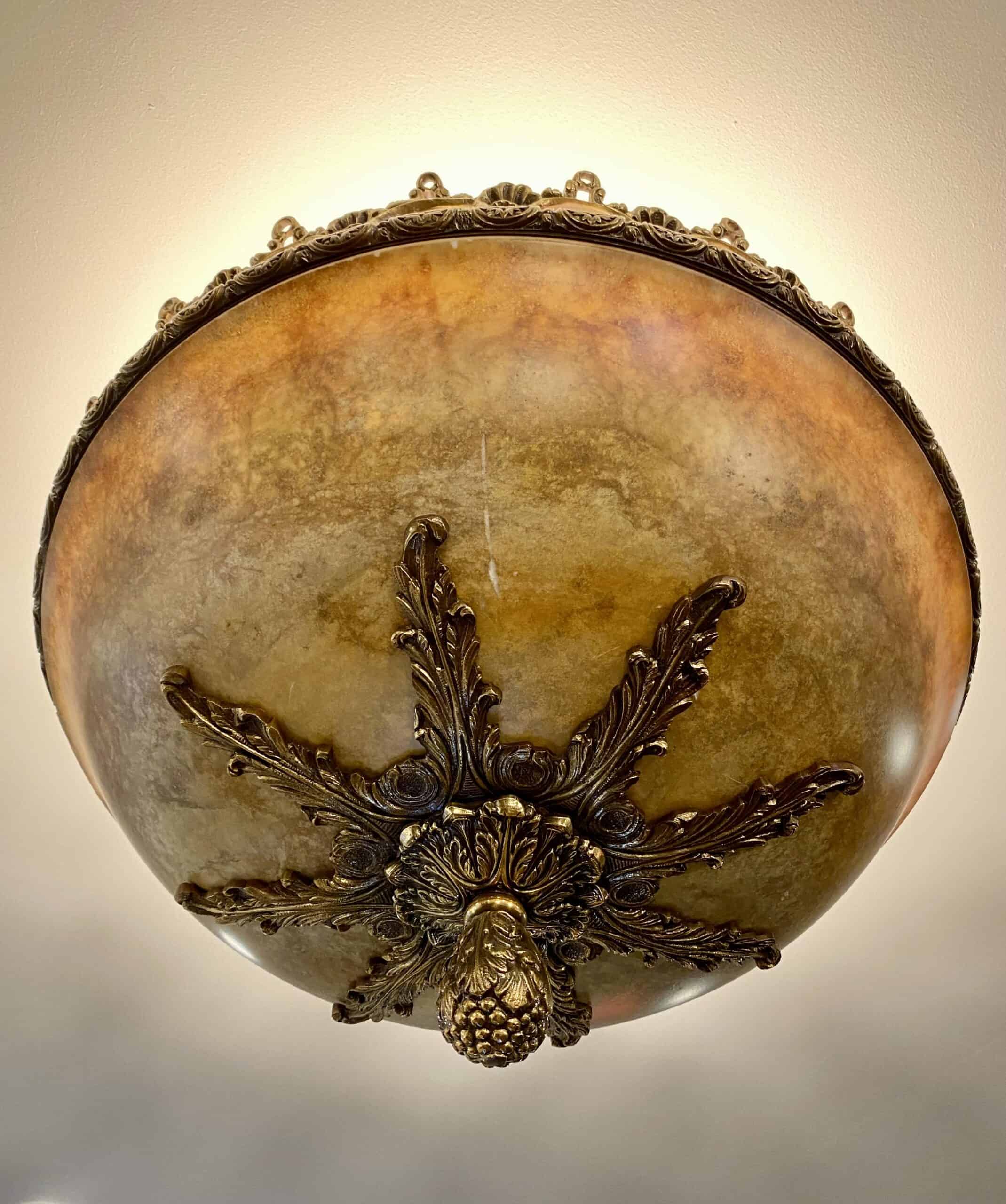 A beautiful frieze above the wrought iron door.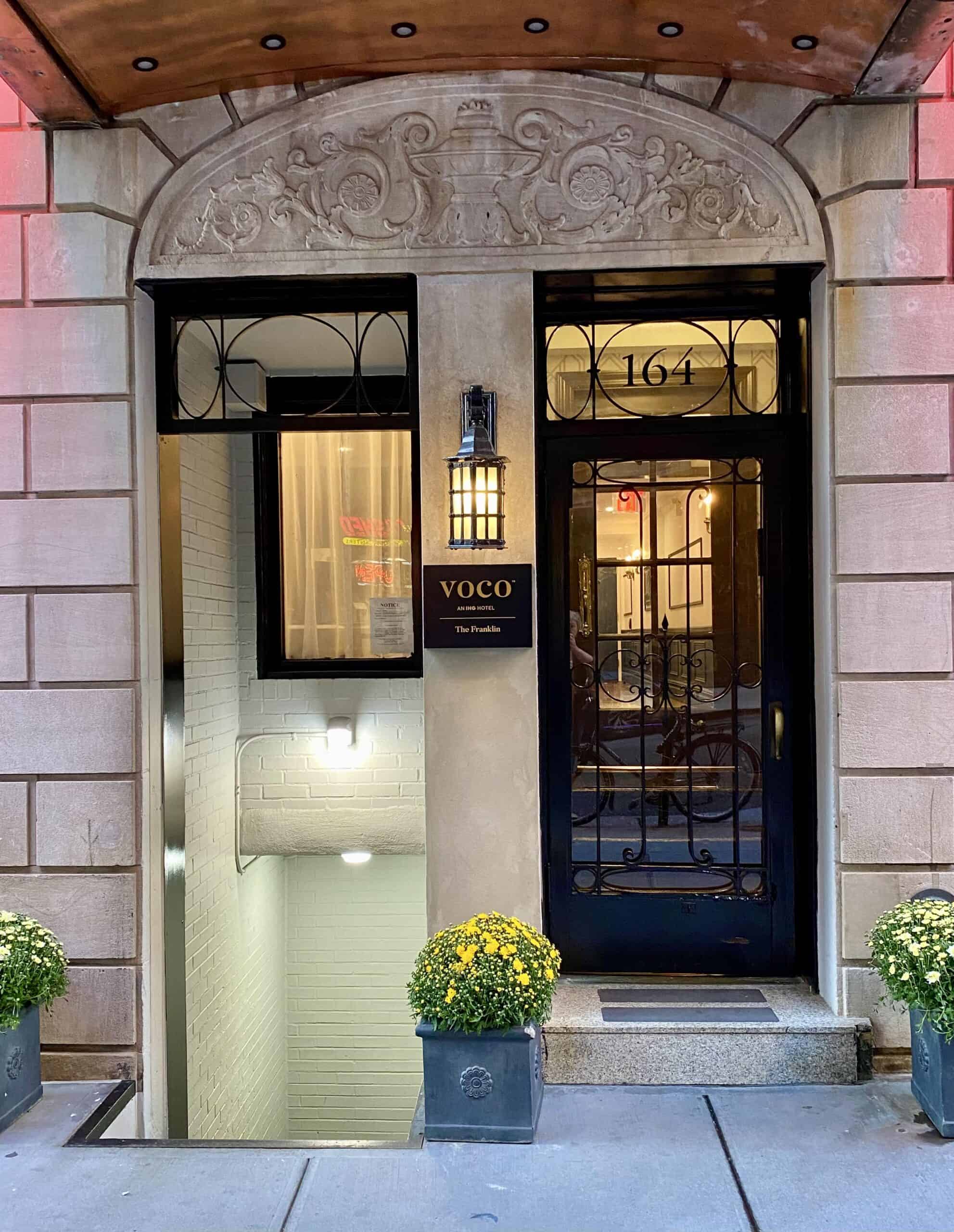 This is a detail from another building near the Franklin. Isn't it gorgeous?
The marquee is a highlight of the Franklin's 1930s style.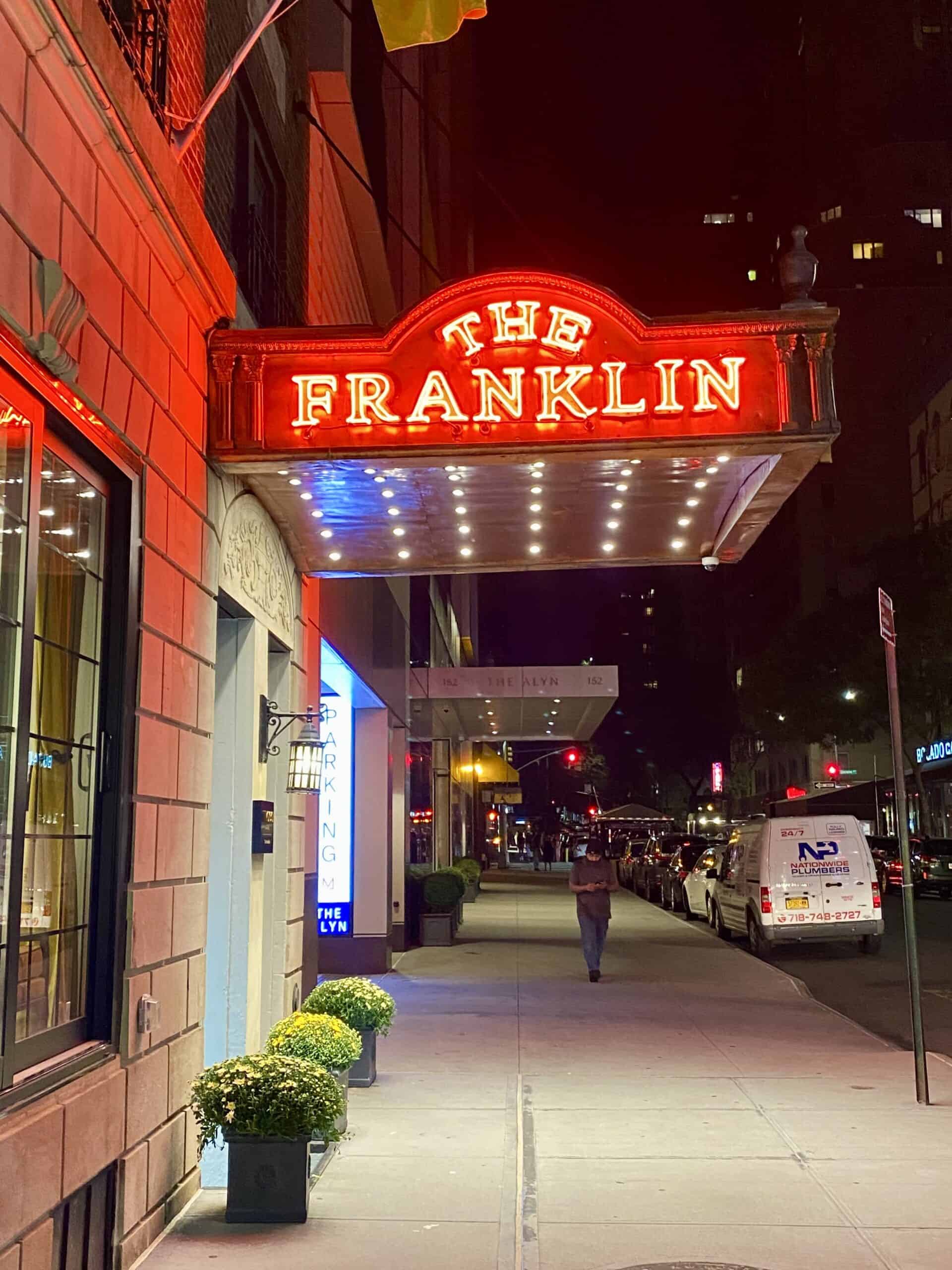 The Lobby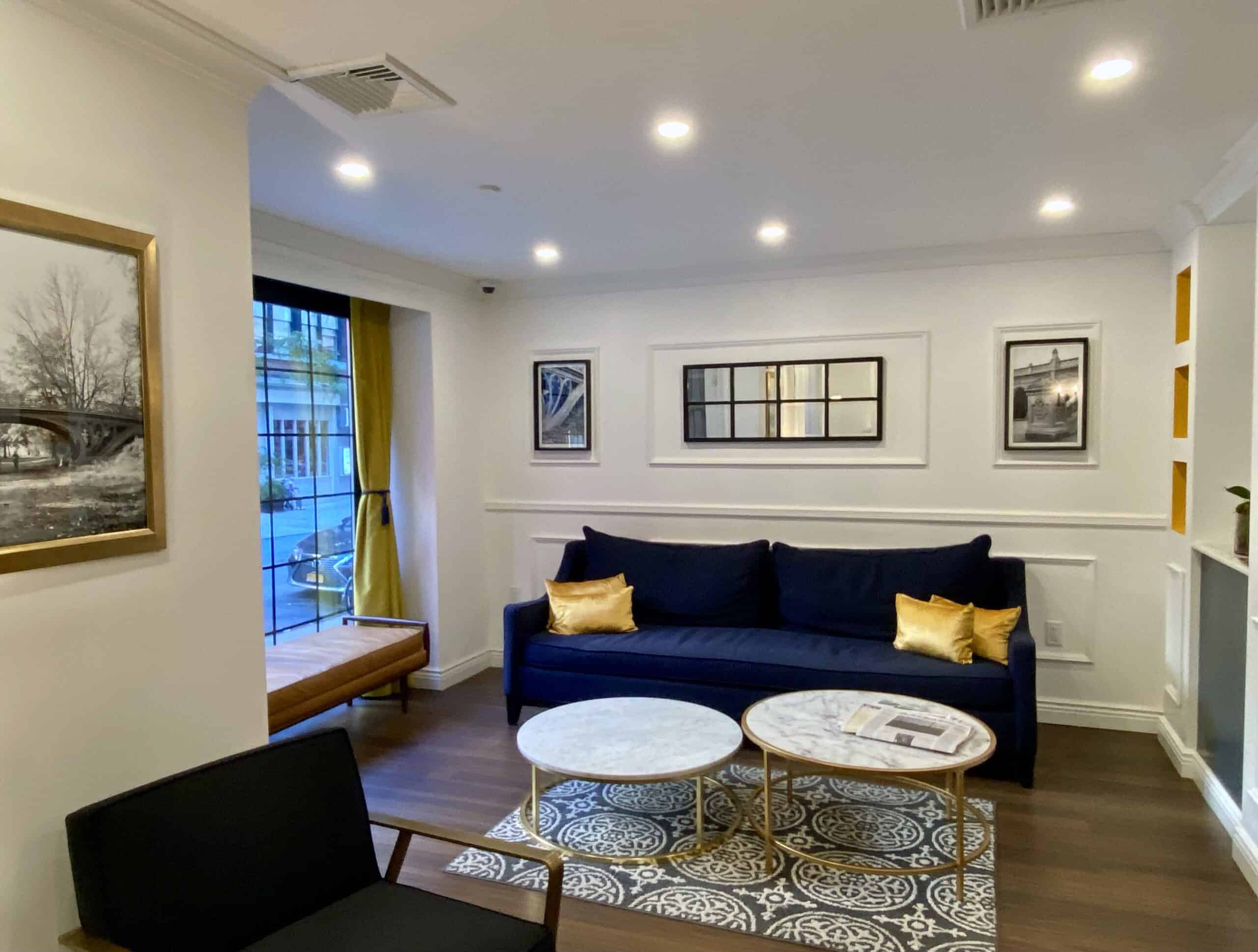 The lobby has comfortable seating and coffee tables, and the front desk is nearby. I must say, front desk staff were just lovely and always were willing to help in any situation. Tobo and Violet were both so kind and caring, going above and beyond their job description which is a rare find nowadays.
Makes you want to pop inside, right?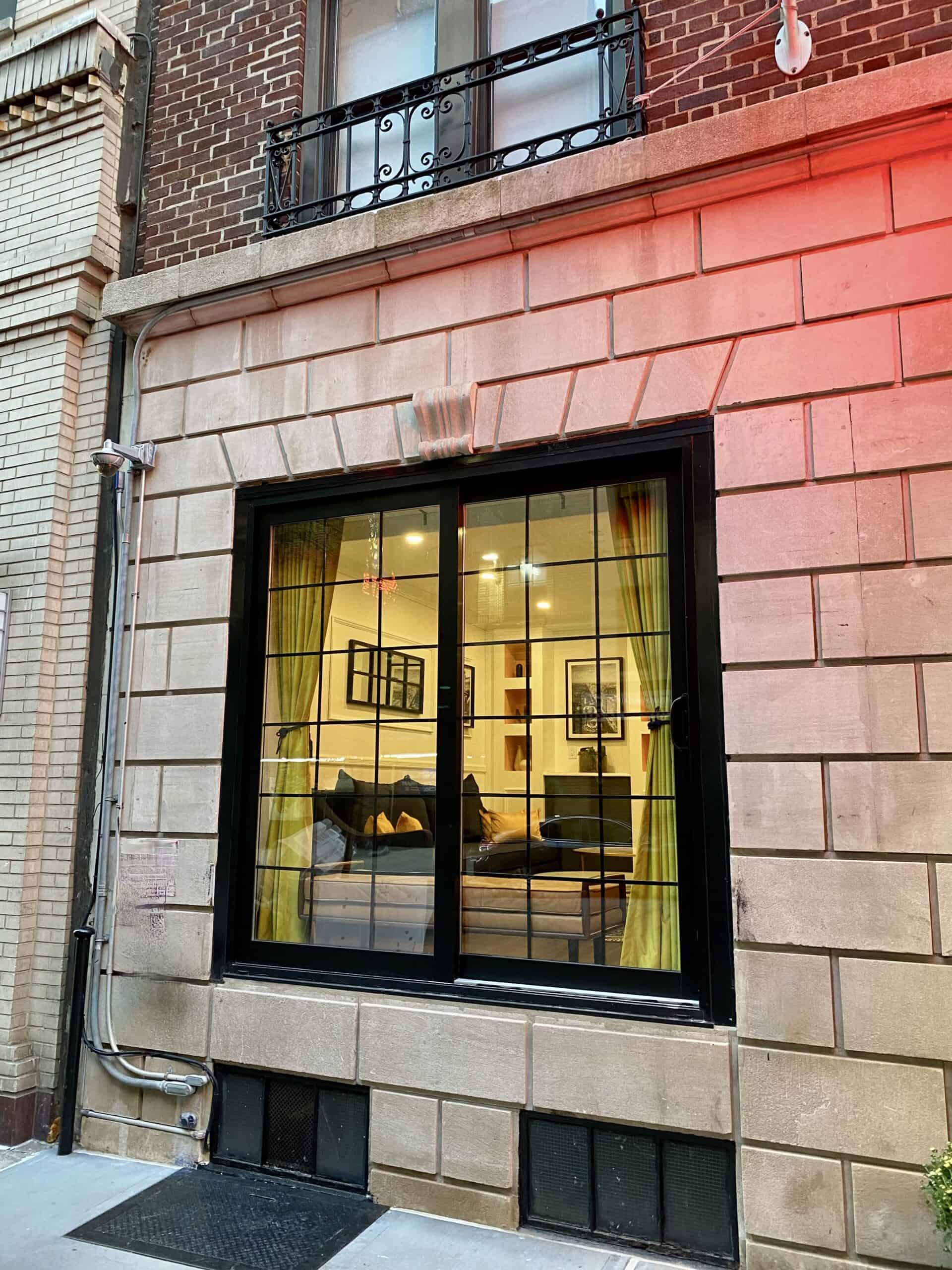 The cosy nook feels like a living room more than a hotel lobby.
The Hotel Rooms
All the rooms have been decorated in a light, and bright, sea blue and white color scheme. Rooms are small, but comfortable.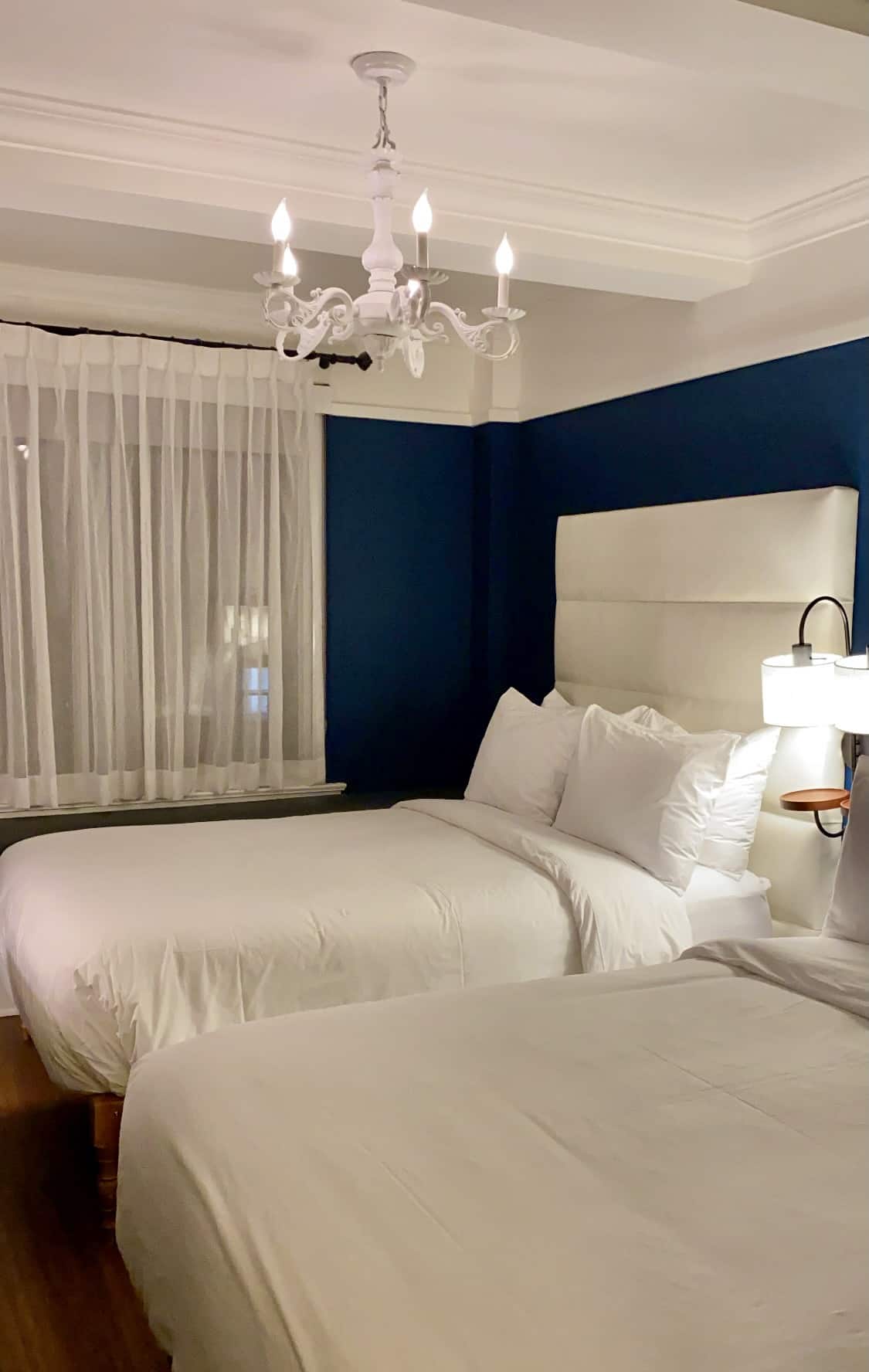 It's New York, after all, and most of my time was spent hitting the streets, in restaurants, visiting with my daughter, and in Central Park!
It is important to me that my hotel is in a safe neighborhood, and that the rooms are clean and well maintained. I really was happy to return to my little blue haven after long walks in the city. The new bathrooms are lovely, clean and bright.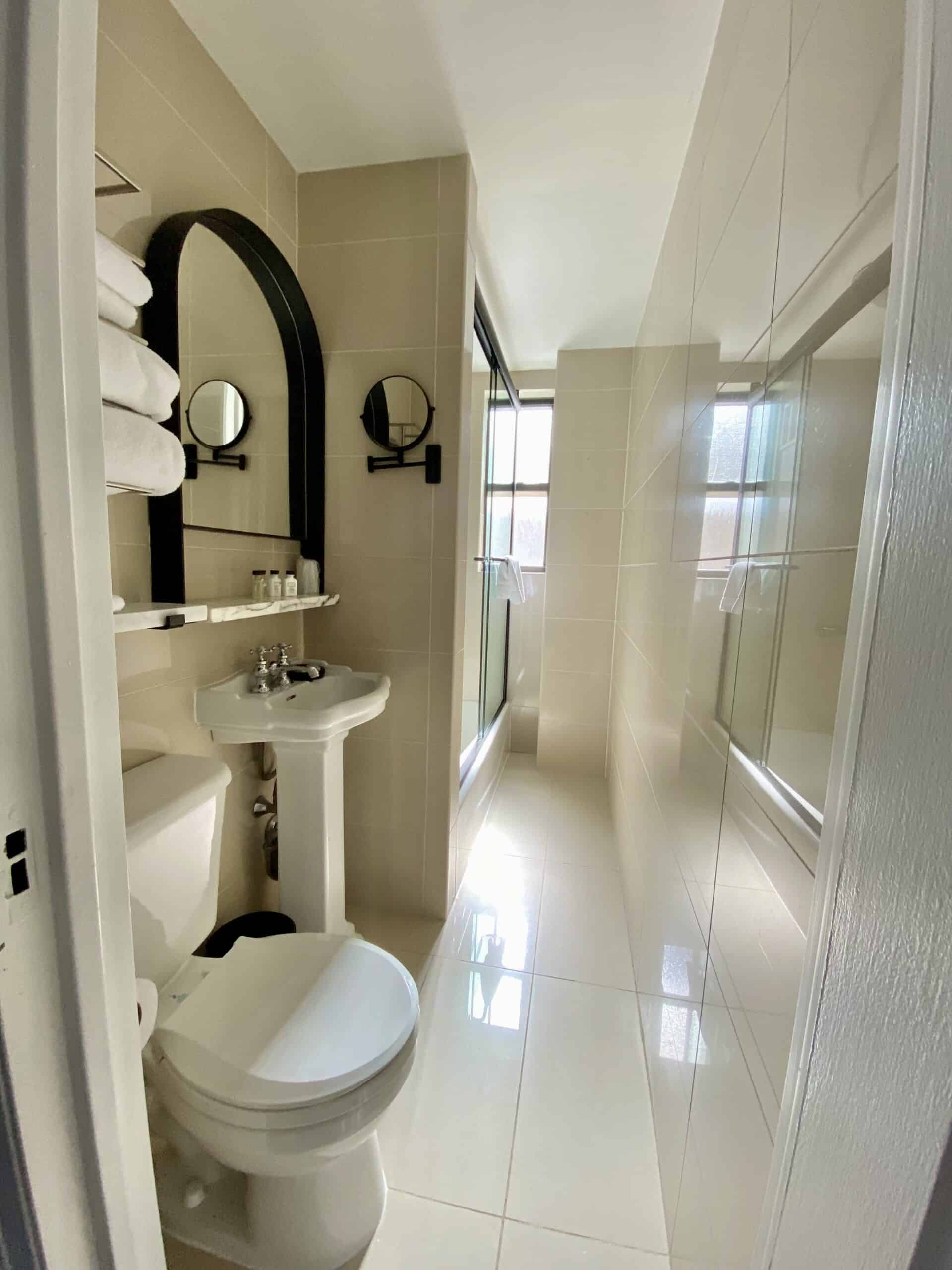 Crisp white linens await your night of slumber. The sheets and comforters made it difficult to pry myself from the bed to start my day!
I stayed in two different rooms: one facing E 87th Street, and another facing the rear of the building. I can tell you that you won't have any issues with noise emanating through the windows as they are really soundproof. I was really impressed, especially when I was in the room facing the busy street.
The same view at night.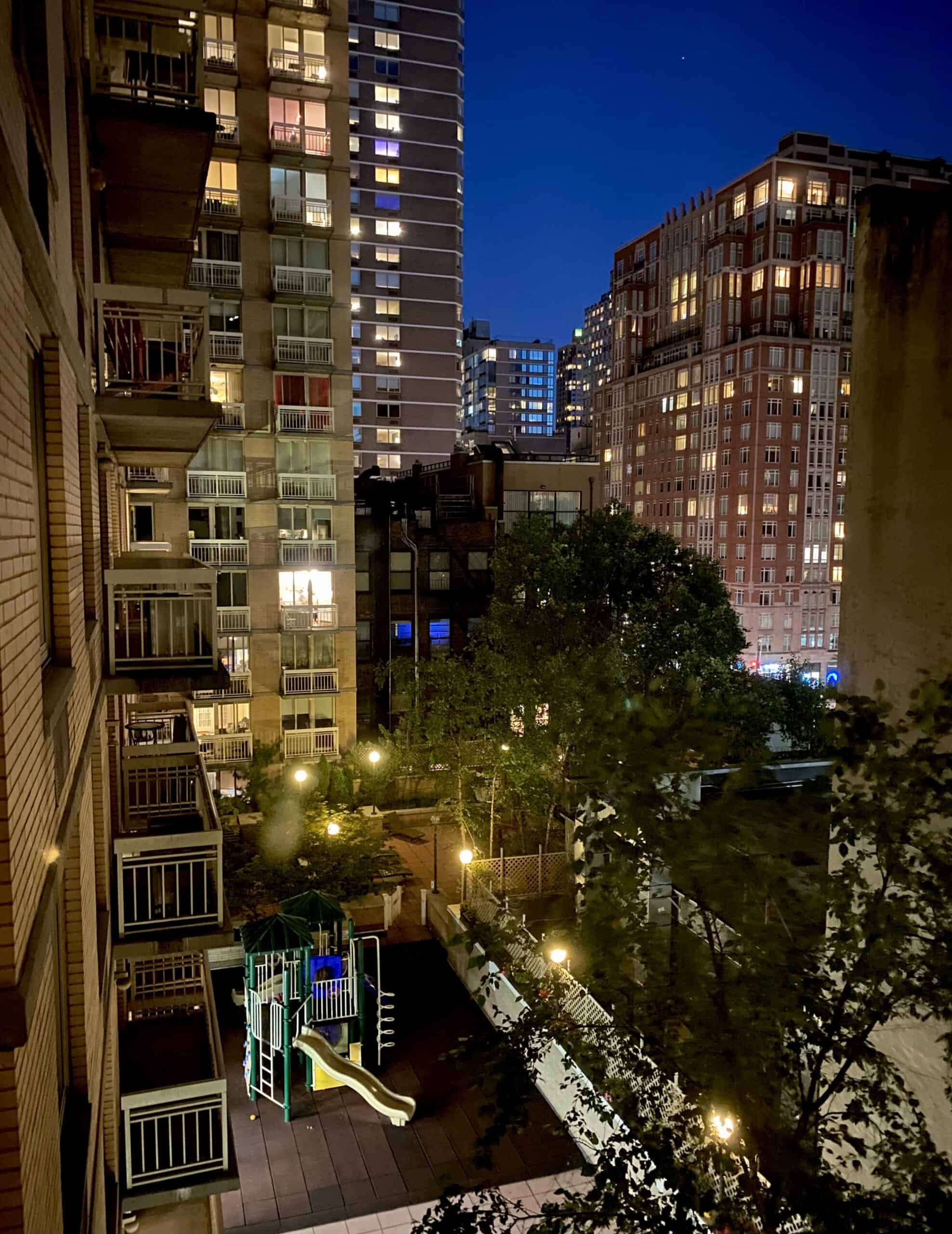 And if you have a thing for hotel hallways, this is what to expect at the voco Franklin Hotel.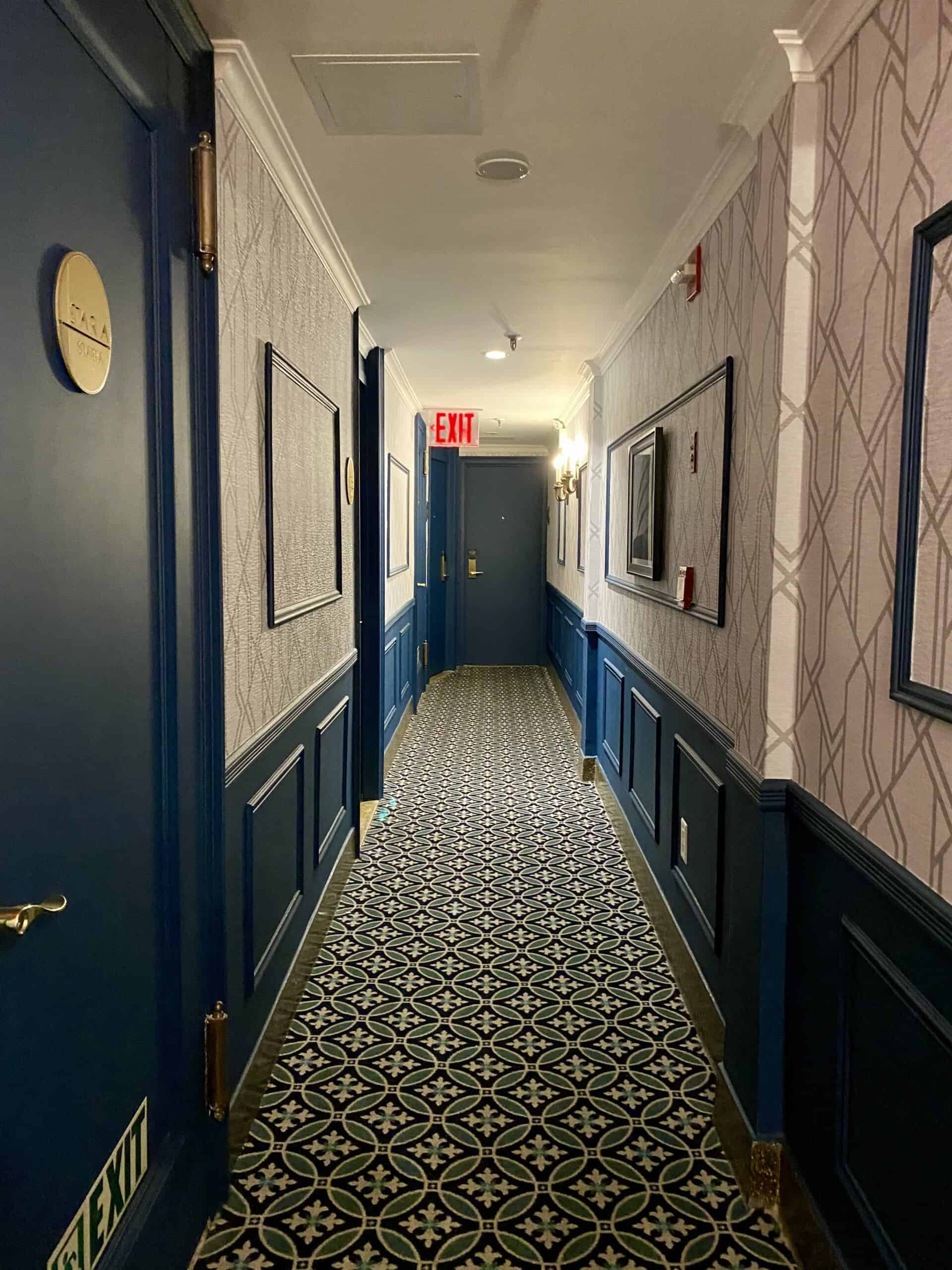 Amenities
Beds range from full to king size, and one or two beds per room.
Free high speed WiFi in all guest rooms and common areas.
Business Center: printing, copying, faxing services, plus a scanner.
Pet friendly hotel.
Parking available.
Wheelchair accessible rooms.
If you're visiting friends and family in the area, contact The Franklin Hotel directly to ask about a friends and family discount! And here's more great news: a restaurant is coming to the VOCO Franklin Hotel in early 2022!
What's Nearby this Upper East Side Hotel?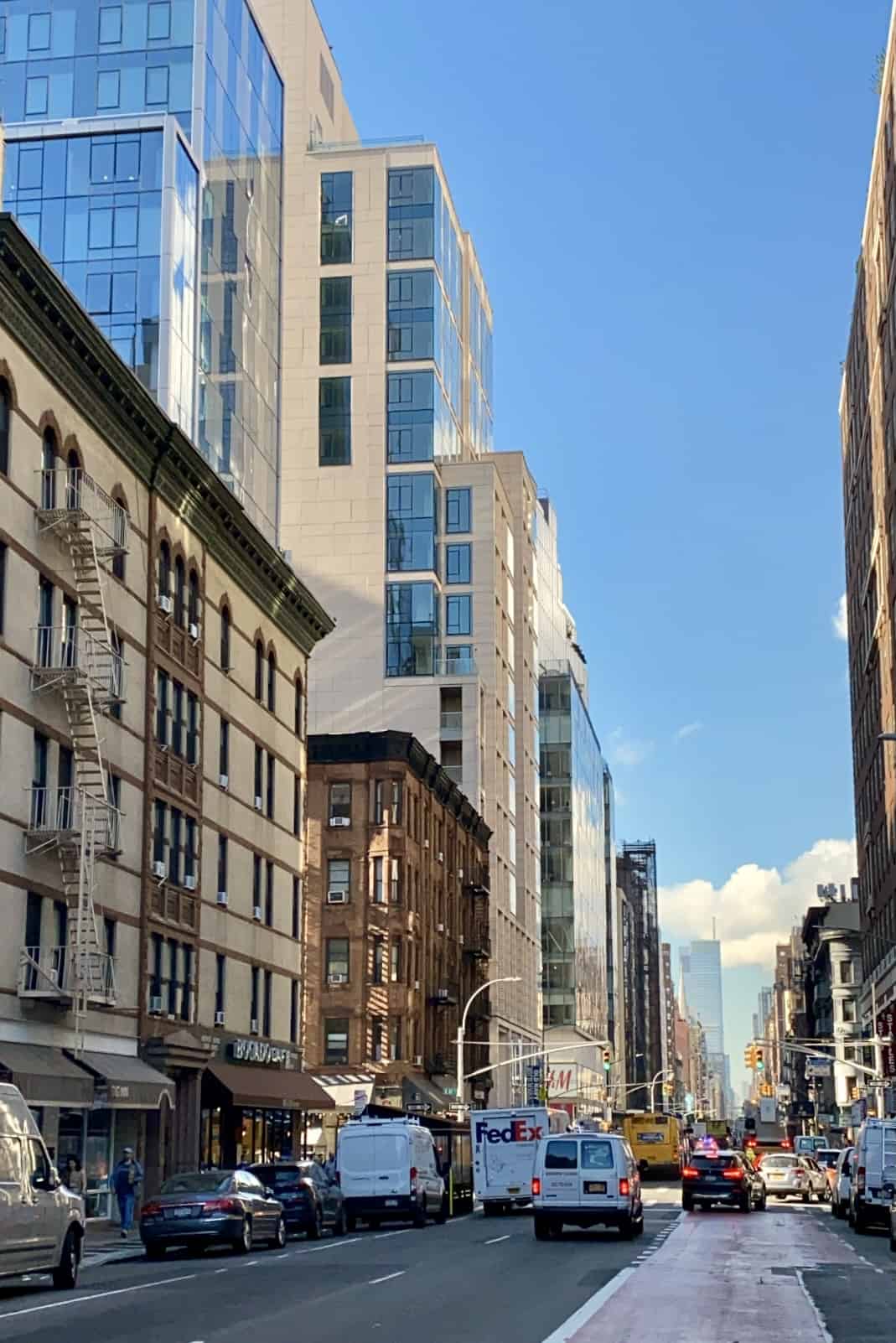 Nearest subway stop is around the corner.
Museum Mile. Visit 8 world class museums including the Guggenheim and MoMa, along Fifth Avenue (only .2 mile away).
Central Park is only 3 avenues away.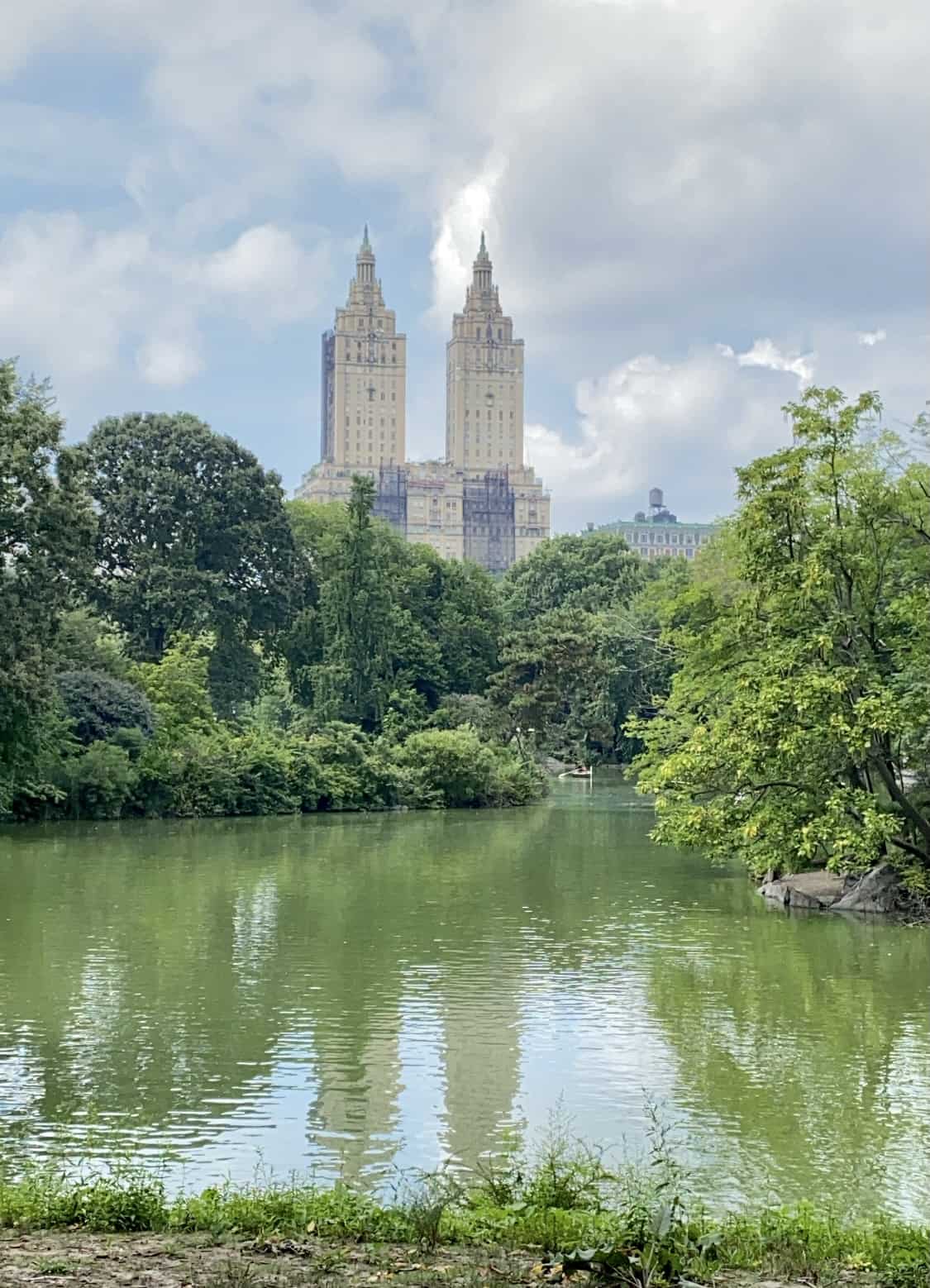 Lots of fabulous restaurants and eateries. Check out Boqueria for an authentic Spanish tapas meal.
Find this wonderful bagel shop around the corner: Tal's Bagels.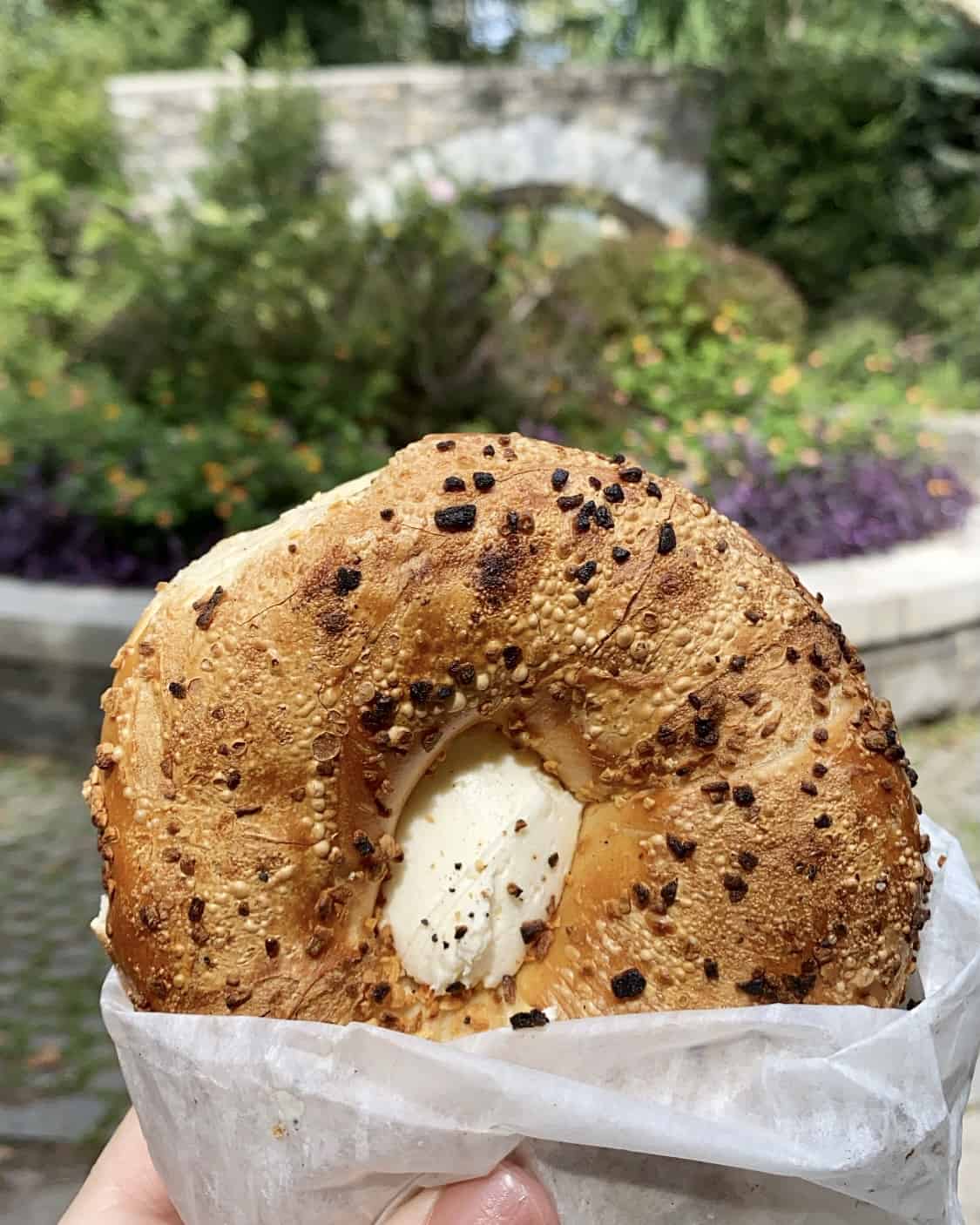 Don't miss Pizza Quadrata Romana for traditional Roman style pizza, too.
Carl Shurtz Park is nearby. Note: there's a ferry stop on E 90th St.
So you won't have to go far for good food or museums, that's for sure! However, if you go a bit further afield, you can visit rooftop bars for views like this.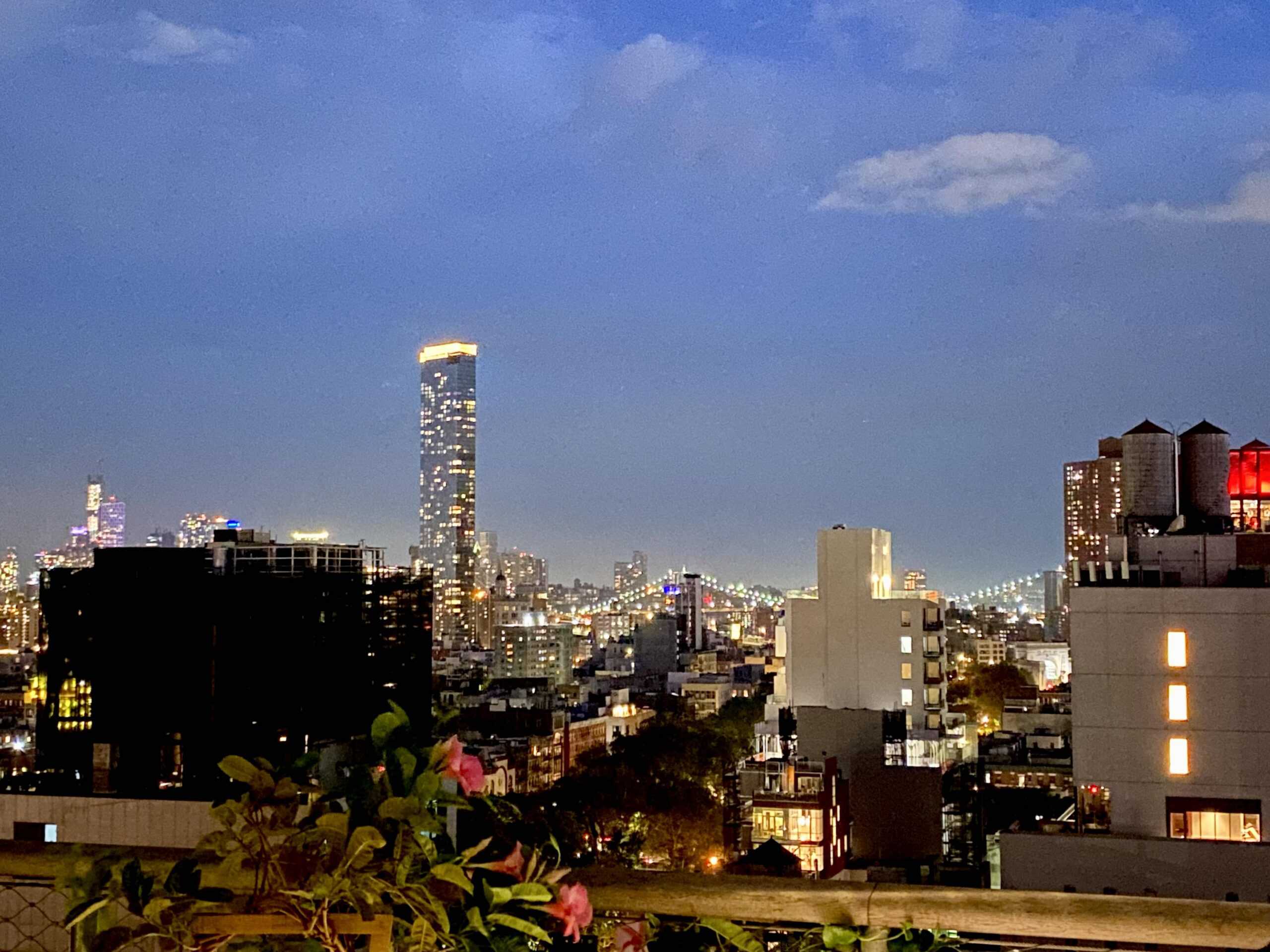 And this.
The French Cheese Board
I also have to tell you not to miss the French Cheese Board, even if you're not a cheese lover. I adore cheese, and this was a little piece of heaven. My daughter and I went to a cheese tasting before I left for Italy, and it made me want to jump on a plane for France!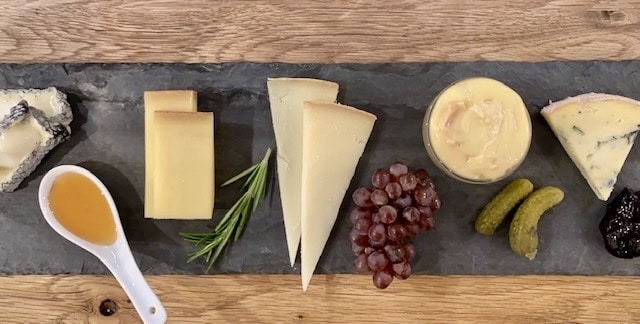 John was our lovely cheese guide that evening, and he started us off with a soft Delice de Poitou goat cheese with ash rind from the Loire . Denisa, who has just come over from the dark side (as a former goat cheese hater), and I both swooned over this cheese! Next was a Beaufort cheese, similar to Comte, and made with raw milk from cows grazed in the Alps.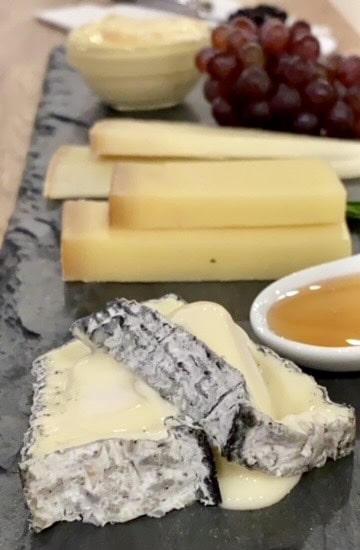 Next was an Ossau Iraty, a triangular sheep's cheese made in the Basque region. Similar to Manchego, and the French might say, better than Manchego. I'm not getting involved in that argument, but it was delicious! We also tried Soumaintrain, which is a mild version of Epoisses, from Burgundy. This was the only cheese I didn't love. We finished with a Fourne d'Ambert blue cheese, similar to a British Stilton. The FRENCH CHEESE BOARD was a great way to get a taste of France in NYC.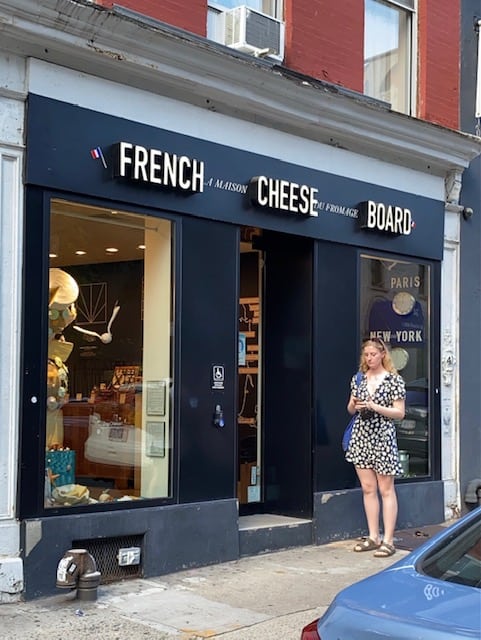 I hope this review of The voco Franklin Hotel in the Upper East Side of Manhattan, along with some other tidbits of my trip to NYC helps you when you decide to visit the Big Apple. For more New York City foodie tips, follow my daughter and her friend's Cafes in the City account on Instagram.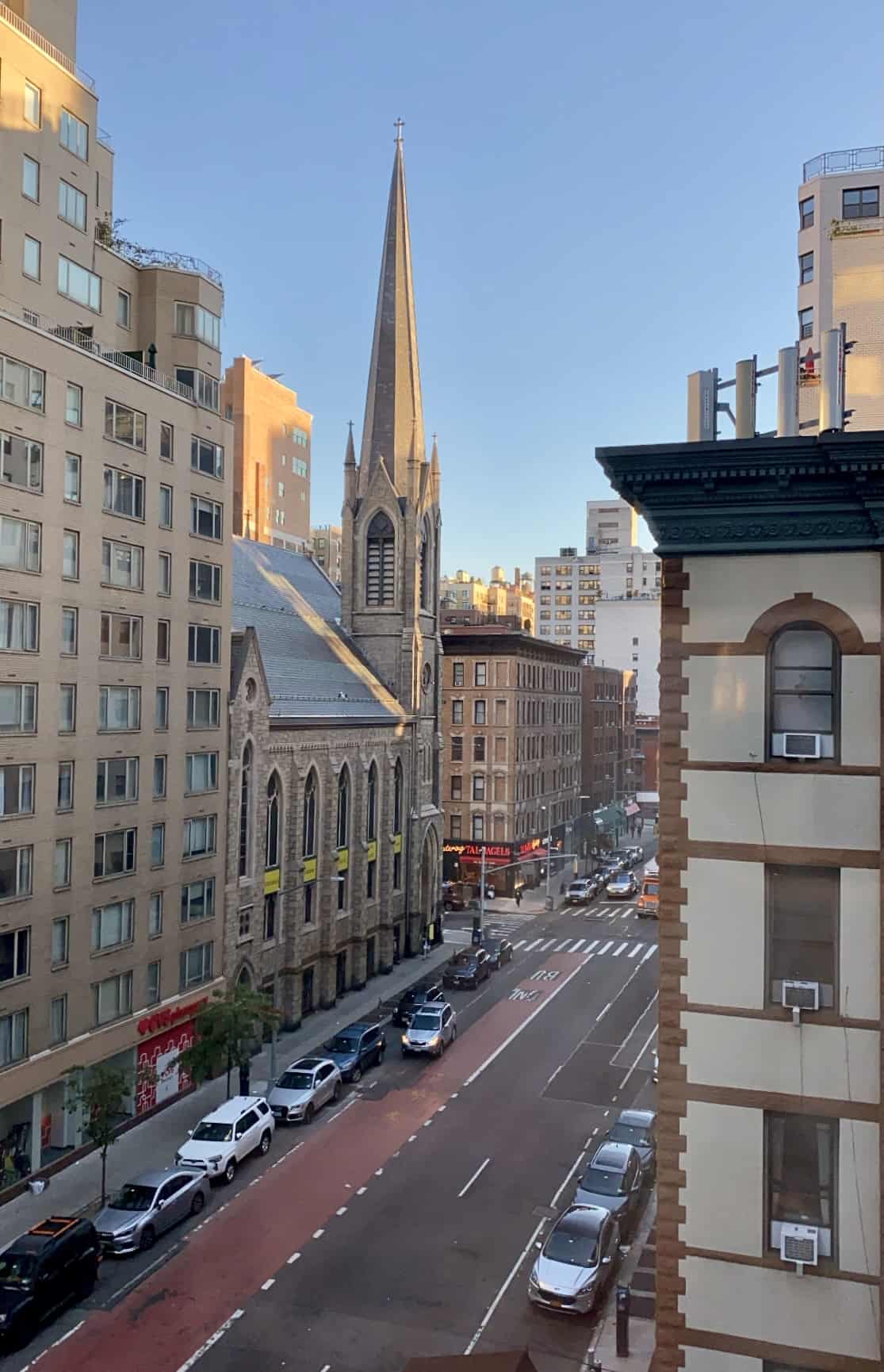 For more information or to book a room, see the website: THE VOCO FRANKLIN HOTEL
I was given a media rate at The voco Franklin Hotel and a private cheese tasting for two at The French Cheese Board with no stipulations for positive reviews. I am disclosing this in accordance with FTC regulations.