These Lemon Souffle Pancakes with Raspberry Syrup will make a pancake lover out of anyone. I'm not a huge pancake fan, in fact, when I make them for my family I rarely ever eat any myself–except when I make these.
This post may contain Amazon links for your convenience at no additional cost to you.
It's not that I don't like pancakes, I just don't usually eat them (strange, I know). That said, the first time I tried these pancakes was at the Hotel Bel-Air, and I think the only reason I ordered them is because they were the least expensive item on the breakfast menu (I'm totally serious).  However, I was not  disappointed; I'd never had such delicious, light, fluffy pancakes before in my life and they were served with some sort of fruit sauce. It was heavenly!
Some time later, I was looking through my recipe binder and came across a recipe I had cut out of a magazine years before, Lemon Soufflé Pancakes. They sounded exactly like the pancakes I'd had at the Hotel Bel-Air, so I gave the recipe a try. Well, guess what? They were just as delicious and light as the ones I'd eaten at the high-end restaurant (of course, I made a few tweaks, as usual).
If you try these and they don't become one of your family's favorites, I'd be very surprised.
As you know, I always advise using the very best ingredients that you can get your hands on; well, I've got two dozen HAPPY EGGS to give away to two lucky readers (a coupon for one dozen Happy Eggs each). These are the best eggs you'll be able to find in your supermarket, and short of getting hens yourself!
Did you know that "cage-free" hens doesn't mean what we think it means? Cage free simply means that the chickens are not in cages, but they still live inside a building. It's really only a little bit better than being boxed up, but not nearly as good as Happy Eggs' girls that are allowed to roam free in the sunshine! You'll see the difference and feel better about the eggs you buying and feeding your family.
Lemon Souffle Pancakes with Raspberry Syrup
Recipe slightly adapted from an unknown magazine cut out-sorry I can't give credit
Makes about 20 medium size pancakes
Pancake Ingredients:
1 3/4 cups (9 oz) good quality flour
1 1/2 tsp baking powder
3/4 tsp salt
3/4 cup (6oz) unsalted butter, like Kerrygold
1 cup (8 oz) buttermilk
1/4 cup (1 oz) brown sugar
2 tbsp sugar
1/2 to 2 tbsp grated organic lemon zest (depending on how much lemon taste you prefer)
3 tbsp freshly squeezed lemon juice
1 cup (8 oz) ricotta cheese
1 1/2 tsp vanilla extract
4 large good quality eggs, separated (like Happy Eggs)
Raspberry Syrup Ingredients:
1 cup (8 oz) fresh or frozen raspberries
1 tsp lemon juice
1/2 cup (4 oz) sugar (or more or less to taste)
For syrup: place all ingredients in a small pot and simmer for about 8 minutes, remove from heat.
Strain if desired.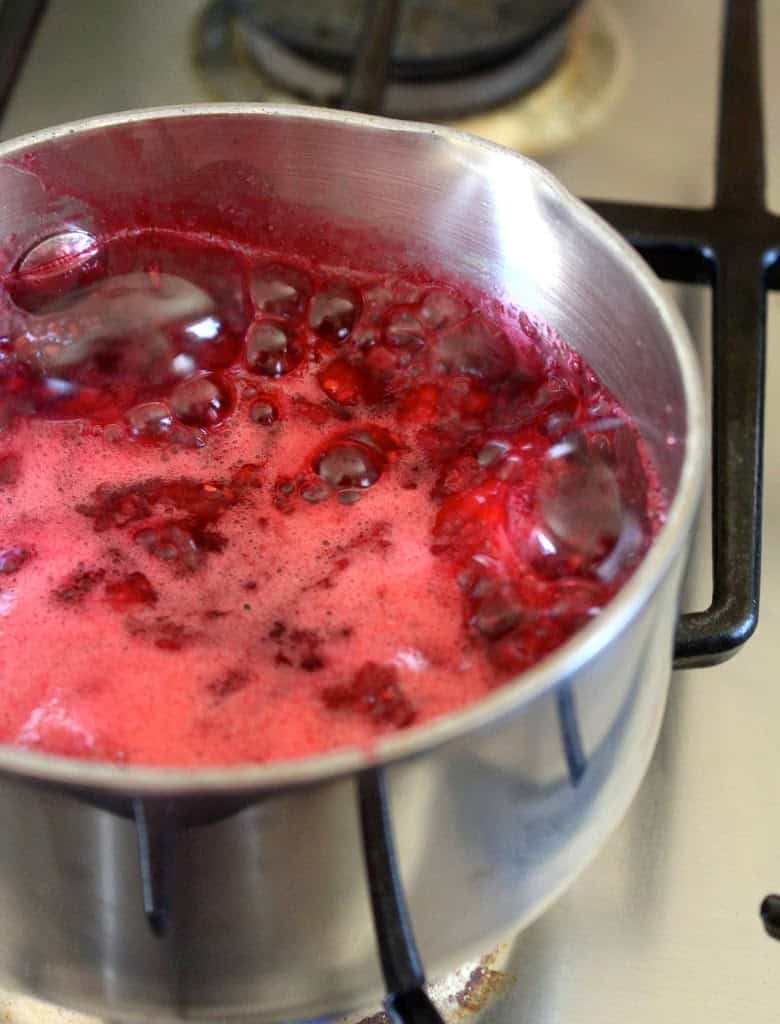 TO MAKE THE PANCAKES
In a small saucepan, melt butter and add buttermilk, sugars, lemon zest, and juice.
Stir over low heat until mixture is hot (do not boil.)
Remove from heat.
In a clean, dry bowl, beat the egg whites until stiff peaks form (I love my KitchenAid stand mixer); set aside.
To the mixture in the pot, add the ricotta, vanilla,
and egg yolks and whisk until smooth.
See the lovely color of Happy Eggs' yolks?
In a large bowl, mix together flour, baking powder and salt, then pour in the egg mixture.
Whisk gently until incorporated, but do not overmix.
Gently fold egg whites into bowl, until mostly homogeneous- again, do not overmix.
It should look like this-seeing some egg white here and there is okay.
Heat a large non-stick pan or griddle, and drop batter onto hot pan in whatever size or shape pancakes you would like. Cook approximately 2 1/2 minutes or until bubbles form, then turn over.
Cook another 1 1/2 minutes or until completely cooked.
Place in oven to keep warm, or serve immediately.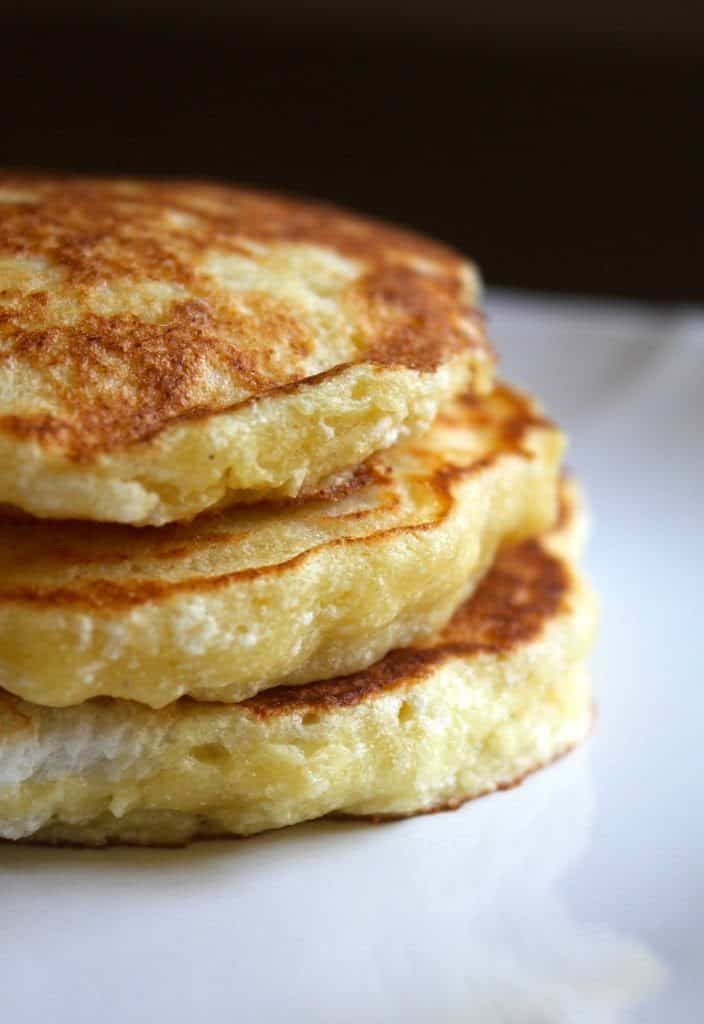 Serve with a raspberry syrup and 100% pure maple syrup or any other fruit syrup or even honey.
Who needs the Hotel Bel-Air?!
GIVEAWAY HAS ENDED
Don't miss another recipe and travel post; sign up for my subscription below!
(I promise not to sell or share your info, ever!)
I was given 2 dozen Happy Eggs to try, along with 2 coupons for a giveaway. All opinions are my own, as I never promote any company or product I don't completely believe in or respect. 
Christina's Cucina is a participant in the Amazon Services LLC Associates Program, an affiliate advertising program designed to provide a means for sites to earn advertising fees by advertising and linking to Amazon.com.