The other day, my friend Julie came over, and she brought me something that truly impressed me:  it was the most beautiful and perfect artichoke from her garden!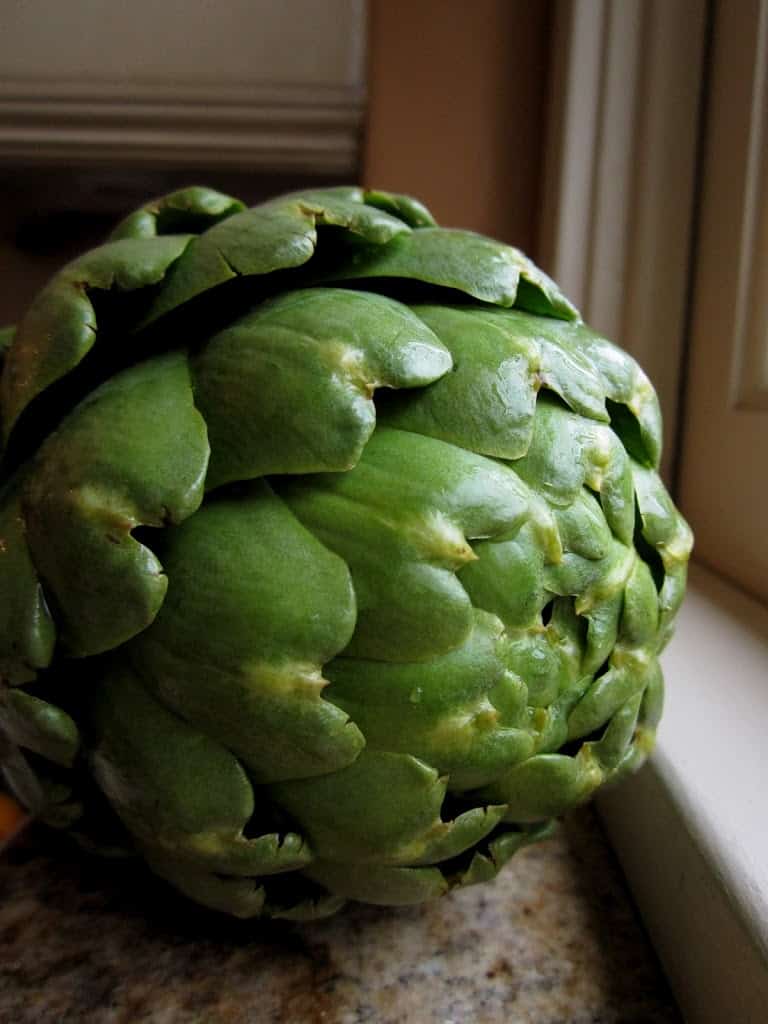 I have attempted to grow artichokes several times, to no avail. For some reason the bugs and ants get to them before I do. I tried soapy water spray, but it didn't work; and once, I was so angry at those nasty pests ruining my nascent little artichokes, that I actually put straight dish soap on them, (and on the artichoke itself) killing the bugs, artichoke, plant and all! Ugh!
So this freshly picked, perfectly formed artichoke was a treasure…how was I going to prepare it?
Instead of stuffing it, or doing something with it which I'd never done before, I decided the best plan was the most simple; so this is what I did…
The Simplest, Most Delicious Artichokes…Ever
Ingredients:
artichoke(s)
extra virgin olive oil
water
garlic
salt
Wash the artichoke(s) and trim off the top, and peel the outside of the stem.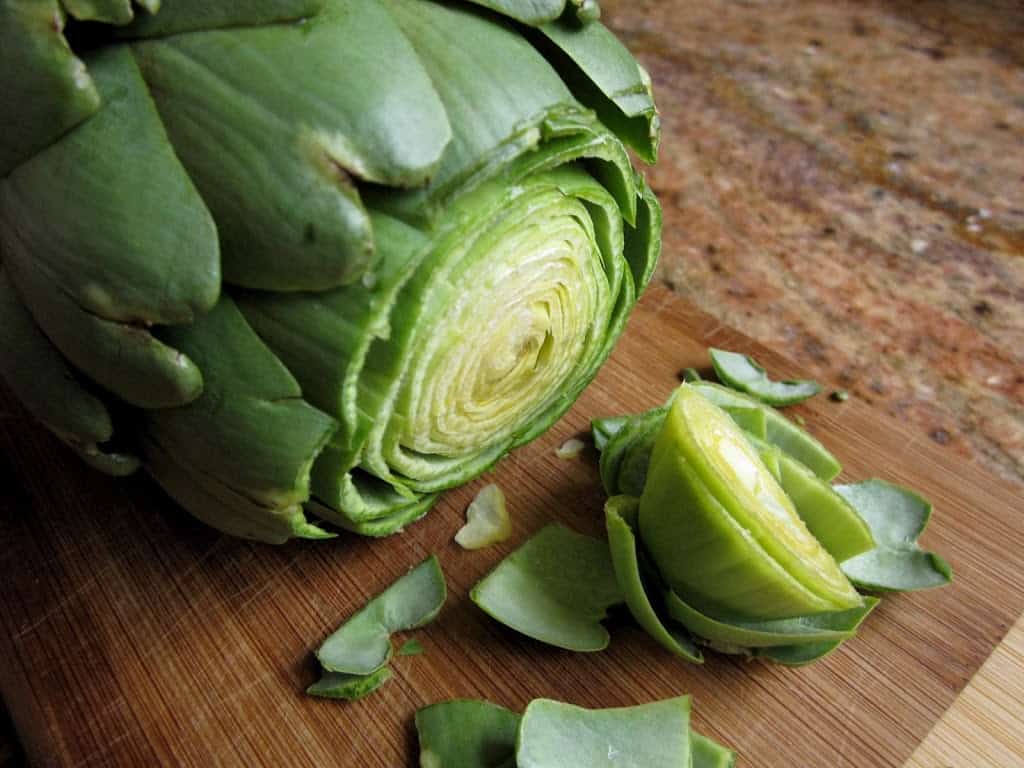 Next, quarter it (them.)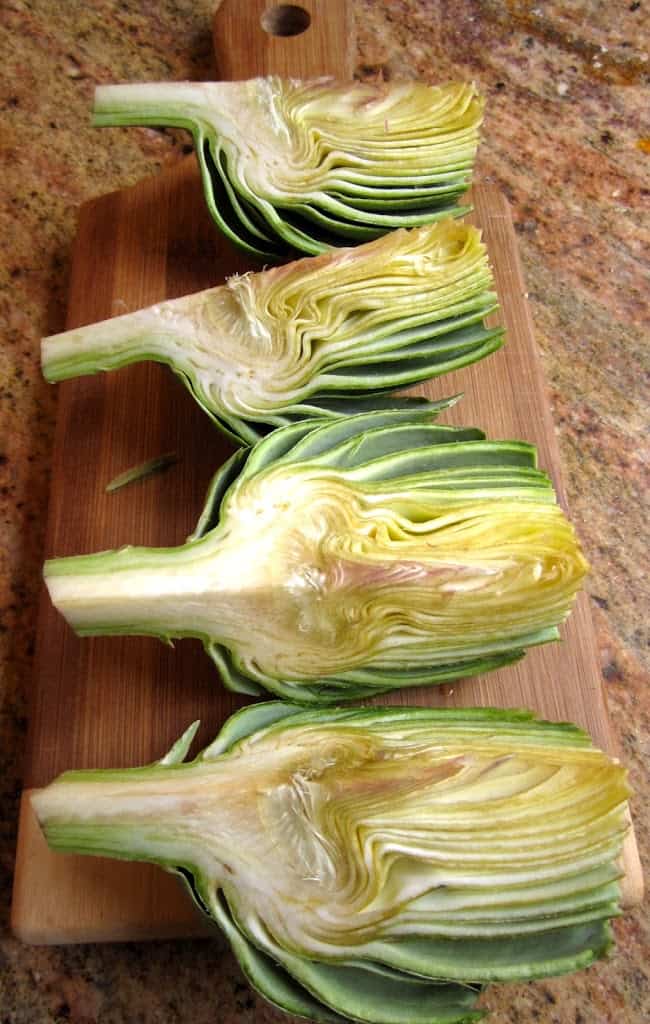 Then, cut out the center "fuzz" and discard.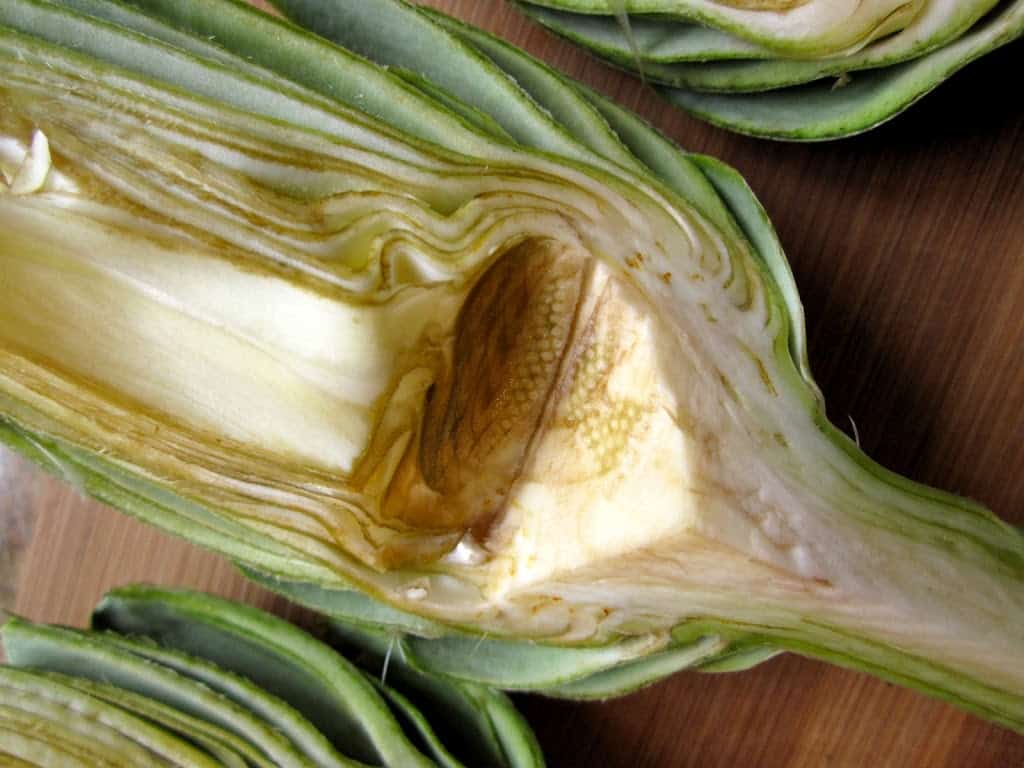 Place the prepared quarters in a pot with about 4 oz of water, 3 tbsp of extra virgin olive oil 3 large cloves of garlic and sprinkle generously with Kosher or sea salt.
Simmer over medium heat, occasionally checking to make sure all the water hasn't evaporated. Cook for about 40 minutes, or until a leaf comes out easily and is cooked.
 The end result will look like this (and you didn't think that lovely artichoke could look any better!)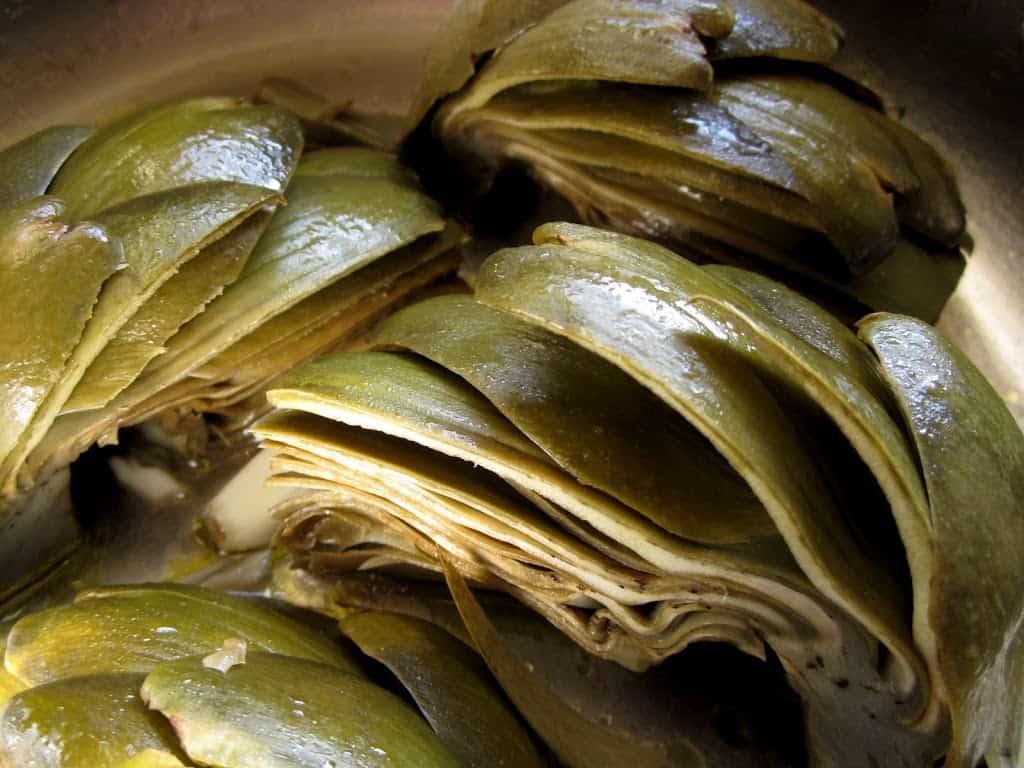 Artichokes cooked in this manner make an unusually elegant and impressive side dish.
The best part is the flavor, though…there is no overwhelming spice or added ingredient, dip or sauce to cover up the delectable artichoke flavor.
I knew I'd made the right decision on how to cook this little guy, when I pulled the first leaf through my teeth…my taste buds were swooning!
Who knows, maybe I'll even give artichoke growing another try, but next time, I'll consult Julie and keep the dish soap in the kitchen!
Don't miss another post! Sign up below for my recipe and travel posts.
I promise not to sell or share your info, ever.