Rufflets St Andrews is a luxurious and historic country house hotel, not far from the golf and university town of St Andrews, proper.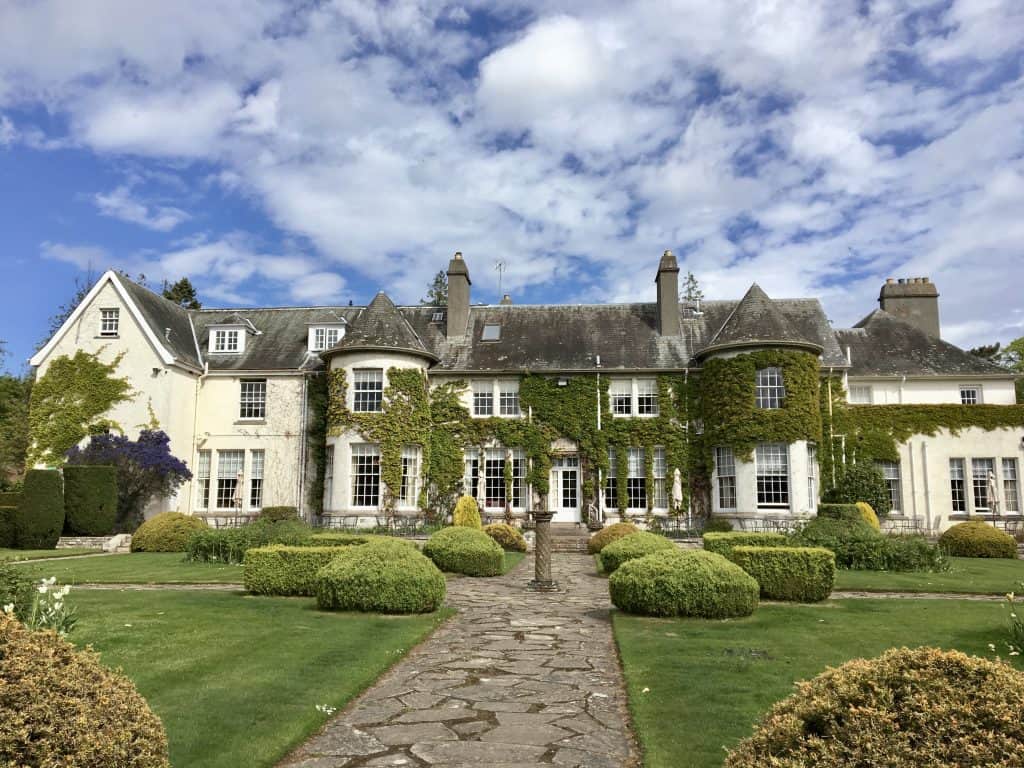 Earlier this year, my husband and I went to Scotland. While we were there, we helped my daughter move out of her dorm. She had been attending St Andrews University for the spring semester and had a travel itinerary for the following three weeks that would rival any of mine!
Disclosure: I paid for the room and breakfast at Rufflets. I only received a discount for the second night of my stay. I enjoyed Rufflets so much, that I wanted to share it with you.
____________________________________________
Before I go any further, I have a rather exciting announcement to make:
I have been invited to be a judge for this year's
World Championship Scotch Pie Awards Judging Day in Dunfermline, Scotland!
I am extremely honored that the Scottish Bakers association invited me to take part in this important Scottish event on November 15th. In case you don't know, a Scotch pie is a unique, savory meat-filled individual pie that is a quintessential Scottish culinary creation. They are also extremely delectable!
Exactly a month from today, I will be flying back over to Scotland (with a pitstop in Dublin for a night), so stay tuned for more Scottish goodness!
____________________________________________
Now back to my post on Rufflets!
Rufflets was just down the street from where my daughter was staying, but it felt so far removed from any college dorm, residential neighborhood or town. It's a perfect spot to relax and enjoy what Scotland has to offer, both on the property, and nearby.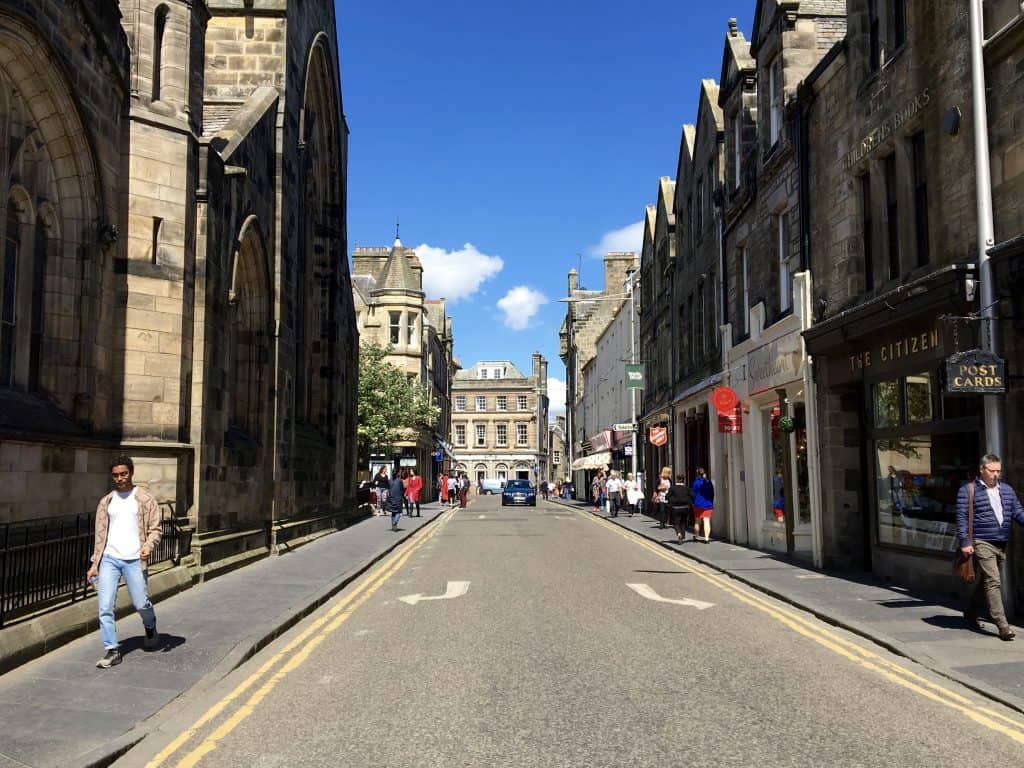 Rufflets has a fantastic history: the name goes back to 1642 (can you imagine that in the US) meaning "rough, flat lands". The turreted mansion house was built in 1924, however, it was purchased in 1952 and converted into a hotel. It has since consistently been a family owned business, run by three generations. You can read more on Rufflet's website under HISTORY (link at the bottom of the page).
I took so many photos while staying at Rufflets that it's difficult for me to narrow down which ones to share with you. It seemed that everywhere I turned, inside and out, was a picture perfect spot! I hope you enjoy my photo essay, as that's what I think this will turn out to be. I'll show you our room, and the interior of Rufflets Country House Hotel, then the exterior and incredible grounds. Enjoy!
Our Room at Rufflets
Although it was just my husband and I staying at Rufflets, we snagged their last available room which had two twin beds. It felt a bit like Lucy and Ricky on I Love Lucy!
However, we had a lovely balcony with a view of the award-winning gardens!
Rufflets' Common Rooms
There isn't a lack of choices when it comes to relaxing when you're not in your room. There were so many cosy spots that I just wanted to sit and read a book.
Afternoon tea is served at Rufflets, but we didn't have time to enjoy this luxurious treat. Next time!
The Award Winning Gardens and Grounds at Rufflets
The gardens were outstanding. I just kept walking down to the little bridge with a brook at the bottom of the property! Rufflets has 10 acres of grounds, which is rather impressive. This clip will give you a better understanding of the atmosphere and sounds of the garden. You can also click on the following photo.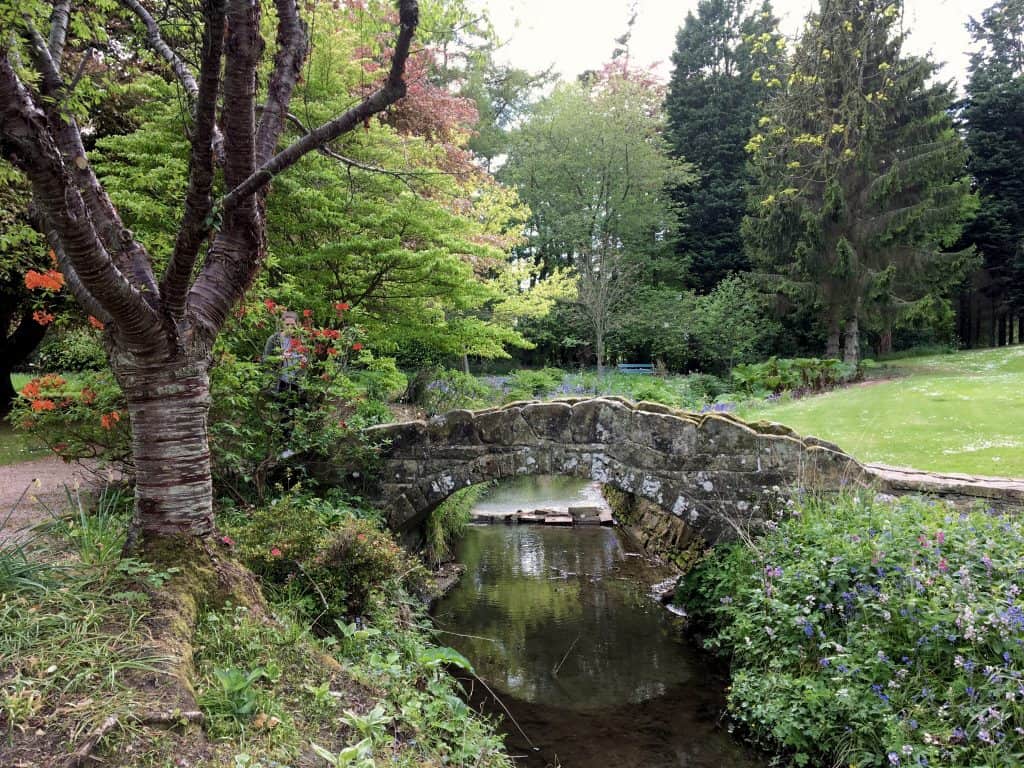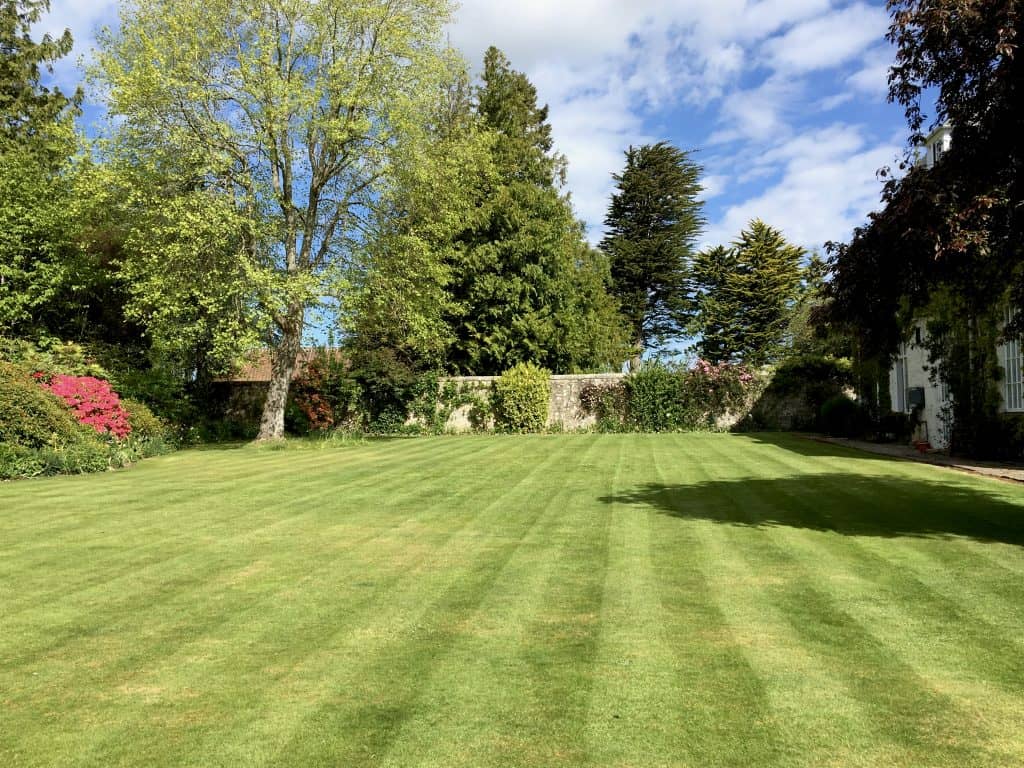 Do you understand why I said it was difficult for me to narrow down my choices of photos?!
Rufflets was even picture-perfect at night!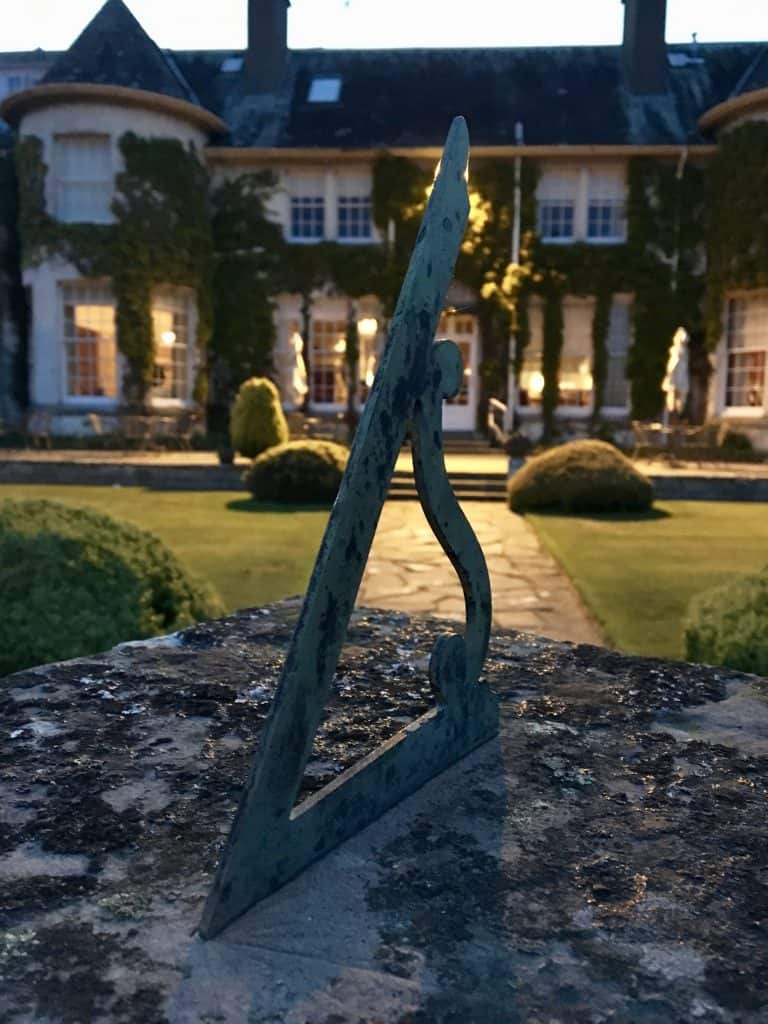 Breakfast at Rufflets
A full Scottish breakfast is inclusive in the room rate at Rufflets. It was a very filling meal, and my eggs were cooked perfectly. The breakfast room is lovely, too, and there were many tables by the windows with a garden view.
Lastly, I must include that the staff were very welcoming and helpful, rounding out a most comfortable stay at Rufflets Country House Hotel.
Rufflets is difficult to leave, but you simply have to schedule some time for exploring St Andrews! It's a wonderful town. My daughter loved her time there!
Click the link below in order to read more about Rufflets Country House Hotel or to book a stay.
Tell them I sent you!
Don't miss another travel or recipe post; subscribe to my free subscription below!