International S'mores are a twist on an American classic. I think everyone will find one combination they'll love!

After making homemade marshmallows, it's only natural to make S'mores, right? But you know me and my chocolate problem, and when I started thinking about European chocolate, I got an idea, and another idea, and another…well, just look at what I've done.
BRITISH (SCOTTISH) S'MORES…Shortbread, Cadbury's Dairy Milk Chocolate  and a marshmallow
FRENCH S'MORES…Mere Poulard biscuits with dark chocolate (preferably French) and a toasted marshmallow
DUTCH S'MORES…Stroopwafels with a very dark chocolate (Dutch chocolate if you can find it) and a toasted marshmallow ~ Version 1
DUTCH SPECULAAS S'MORES…Speculaas Cookies with dark chocolate and a toasted marshmallow ~ Version 2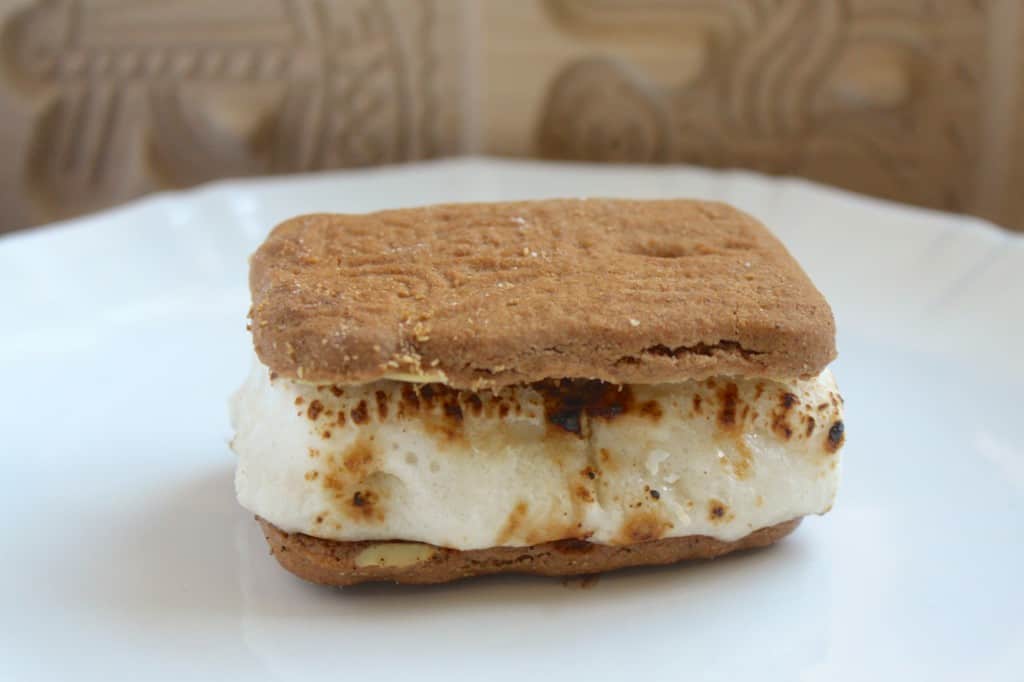 ITALIAN S'MORES…Latte e Miele Biscotti with Italian (Perugina dark) chocolate and a toasted marshmallow
BELGIAN S'MORES…Speculoos biscuits with Belgian dark chocolate and toasted marshmallow (I was kind of hungry when I was shooting these…can you tell?)
And last, but not least, my favorite ~
BRITISH DIGESTIVE S'MORES…Digestive Biscuits with Cadbury's Dairy Milk Chocolate and a toasted marshmallow! Heaven to a Brit!
I wanted to make Australian S'mores with Anzac Biscuits and Mexican S'mores with Mexican Cookies, too. However, there are only so many S'mores a girl can eat in one go! Let me know if you come up with another international s'mores version. I'd love to hear what you come up with. In the meantime, I hope you try one of these treats as they are all deliciously naughty (and very messy)! Enjoy!
Don't miss another post! Click to sign up for my free recipe & travel subscription below.
I promise not to sell or share your info, ever!