Fleming's Prime Steakhouse is a great place for so much more than steak. Their wine bar is reason enough to visit, but you'll go back because of the service.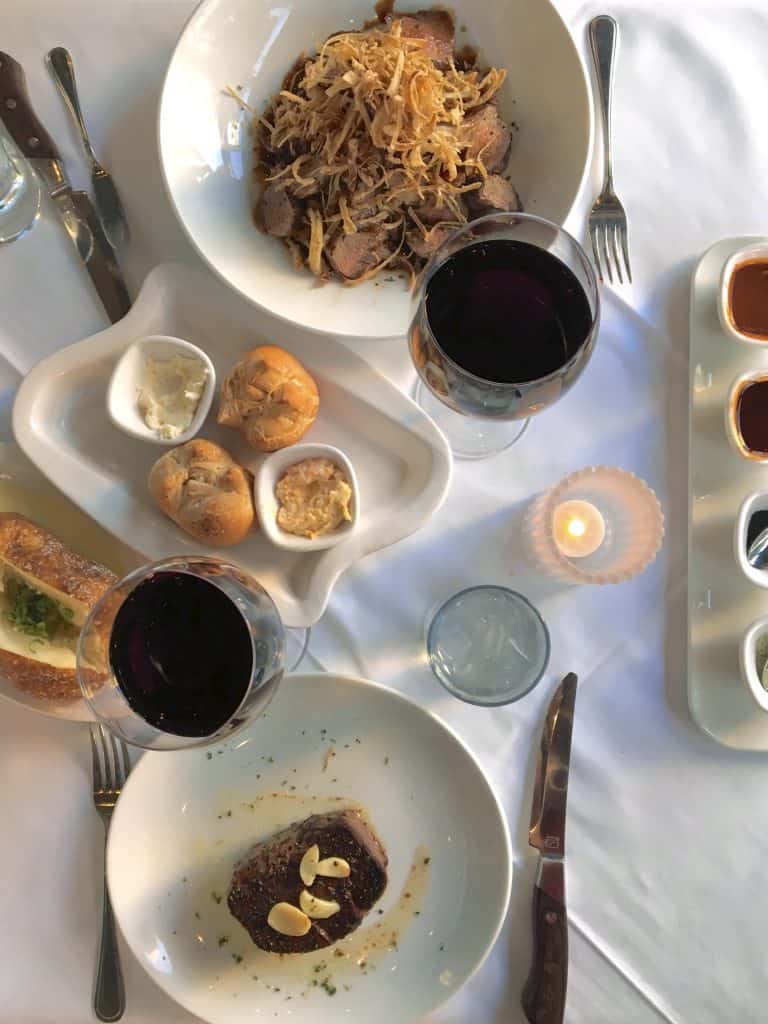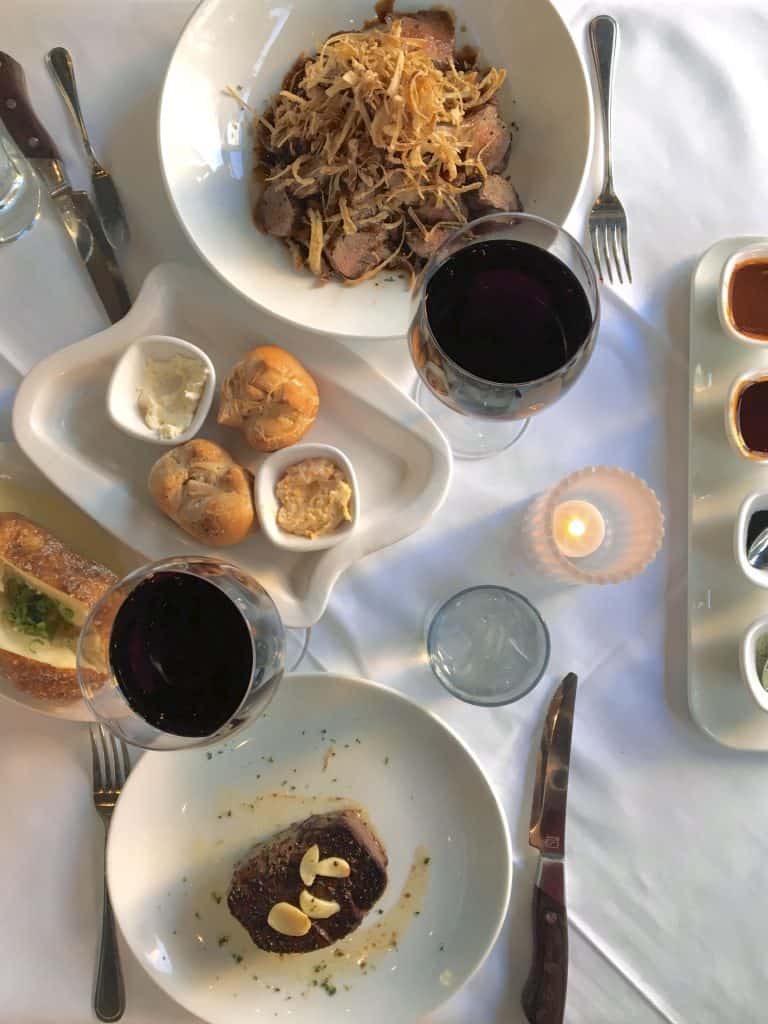 You know I've talked about Fleming's Prime Steakhouse & Wine Bars before, and even offered a $100 gift card in the past. Well, it may feel like déjà vu, but I'm giving one lucky reader yet another Fleming's gift card this weekend! GIVEAWAY HAS ENDED.
Disclosure: Fleming's Prime Steakhouse & Wine Bar hosted me and a friend for dinner, and gave me a $100 which I have chosen to give away to a lucky reader. I was not paid and all opinions are my own.
Until May 1st, Fleming's Prime Steakhouse & Wine Bars are celebrating the Southern Hemisphere's wine harvest with a special menu, and I'm so happy I was able to sample it!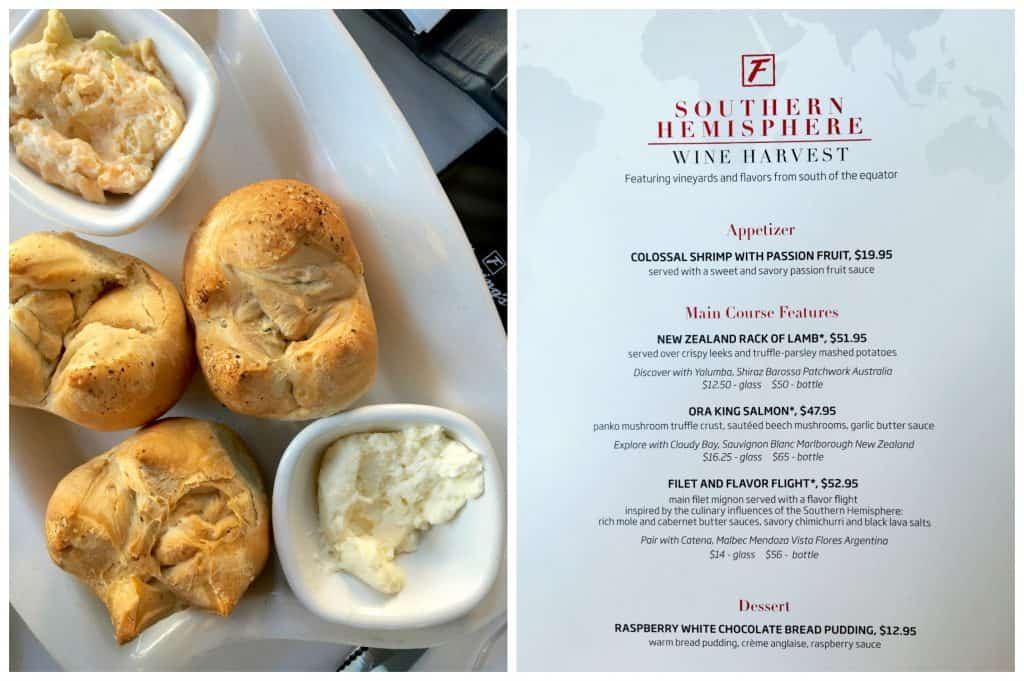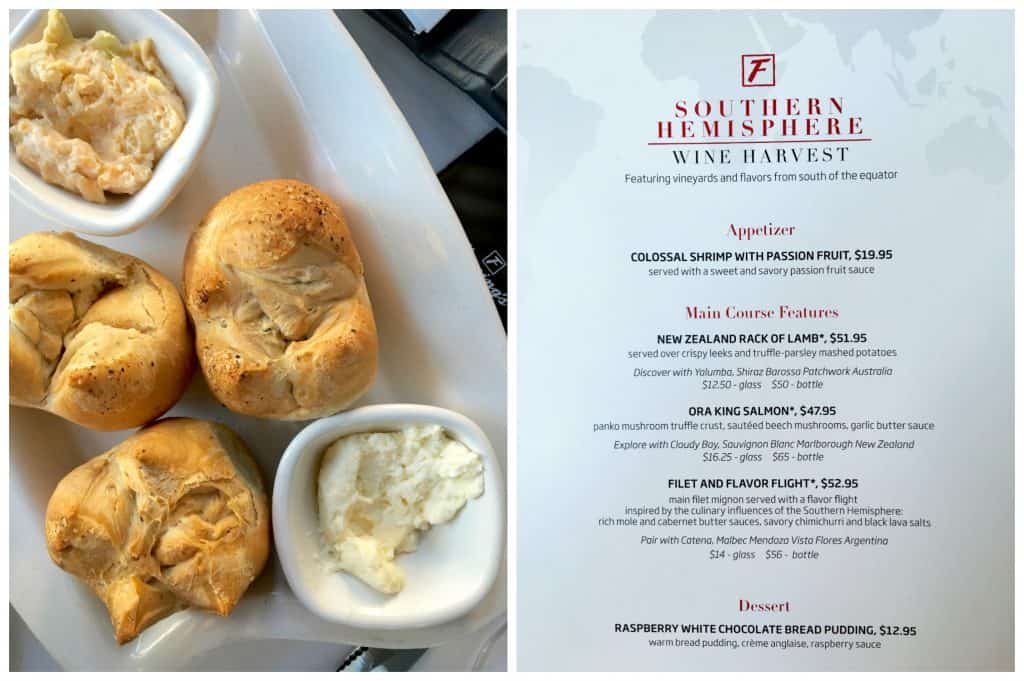 I went with my friend, Maria (who you may remember from my Catalina Island trip), and enjoyed a lovely relaxed evening at the Fleming's Pasadena location.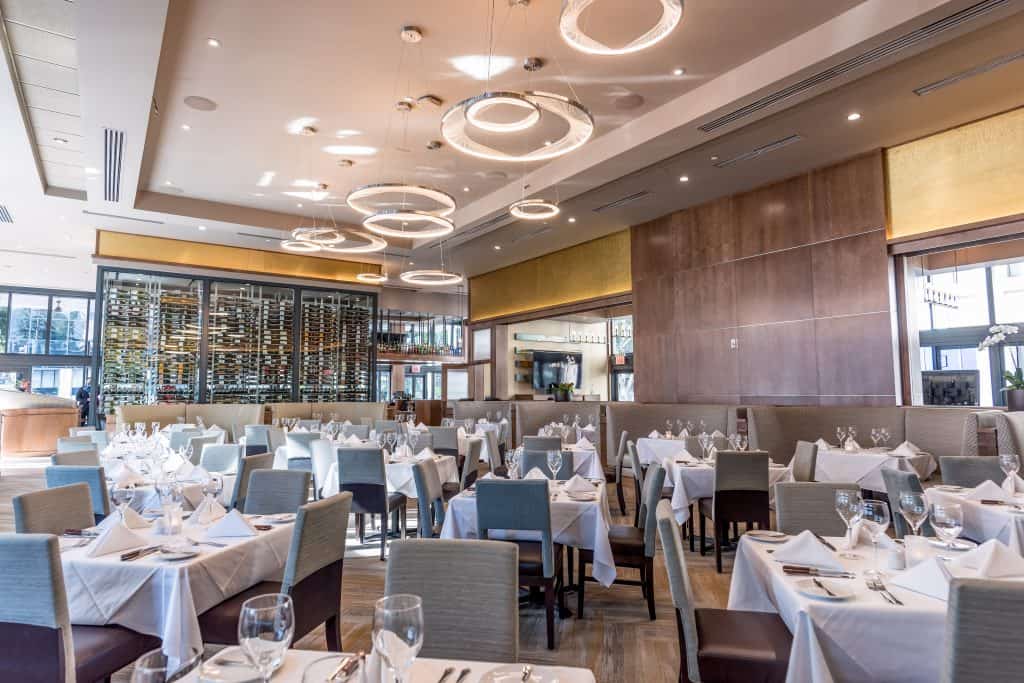 Southern Hemisphere Wine Harvest Menu
Phil was our friendly and attentive waiter, and throughout the night, the service he provided, as well as others, was spot on. I can easily say that Fleming's is fabulous on providing consistently great service.
We started with the Colossal Shrimp Appetizer with Passion Fruit Sauce, which we both enjoyed. The flavor of paprika came through more than the passion fruit, however, it was still a lovely starter. Maria and I both loved the presentation, too.
Main Course
As you can see on the menu, each main course features a suggested pairing with a Southern Hemisphere wine. I ordered the New Zealand rack of lamb and was excited to see a Barossa Valley Shiraz as the pairing. I've done some reading and research on this wine region of Australia and it is very high on my travel bucket list! Maria ordered the Filet and Flavor Flight, which was paired with an Argentinian Malbec.
I'm just going to warn you before these upcoming photos: do not proceed whilst hungry!
Both Maria and I were so happy with our choices. I can easily say that this lamb dish was the best thing I've tried at Fleming's Prime Steakhouse. It was perfectly cooked to my liking and the flavor was fantastic, with absolutely no "gamey" lamb taste at all. I do believe when people say they don't like lamb, it's because it doesn't taste like this sort of perfectly prepared lamb.
I really enjoyed the creamy, mashed potatoes, but one of my favorite parts of this dish was definitely the crispy leeks! Goodness, I don't think I left one on my plate (although, I did have to take some lamb home as it was a very generous serving).
Maria went to town with her garlic-topped steak and just had so much fun tasting it with the four flavors curated from Southern Hemisphere influences. There was a rich mole (which Maria loved), cabernet butter sauce (my favorite), savory chimichurri and black lava salts.
Our server, Phil, suggested mixing the mole with the savory chimichurri as this is his personal favorite. Although I had mashed potatoes, Maria's butter and chive topped potato looked simply seductive. (Yes, I'm a potato fan!)
Wines
My Barossa valley Yalumba "King of Shiraz" was a huge hit with both Maria and me! I loved its fruitiness and I could easily have this wine on a regular basis. Maria and I also agreed on her  Catena Malbec: not our favorite choice. However, I tasted it after really enjoying my shiraz, which almost seems unfair, given how much I liked the Yalumba.
The salmon on the special menu is paired with a Sauvignon Blanc from New Zealand, as well as Fleming's everyday menu. In case you didn't know, it includes 100 wines by the glass.
Dessert
We simply couldn't manage two desserts, so the Raspberry White Chocolate Bread Pudding from the Southern Hemisphere menu was chosen.
As much as we both loved the combination of the delicious crème anglaise and tart raspberry sauce, and its pretty presentation, I can't actually recommend the bread pudding. It was simply too heavy for me, especially after the lamb. I would suggest staying with the desserts from the standard menu.
Overall, our dinner was excellent, especially our main courses, and I'm now in love with an Aussie (shiraz)! Want to try this menu yourself? Just go to your nearest Fleming's Prime Steakhouse & Wine Bar as there are 67 restaurants around the continental US. Want to have $100 to spend there? Simply comment below (not in the box, but my comments section) and then enter in the Rafflecopter box. You'll open more opportunities for entries once you answer the required question:
~What would you order from Fleming's Southern Hemisphere Wine Harvest special menu?
Share this post with a friend who'll take you as their plus one! :)
GOOD LUCK!
Don't miss another recipe or travel post, sign up for my free subscription below.