Four cheese mac and cheese with Hatch chiles takes this macaroni and cheese recipe to a deliciously spicy new level! If you like mac and cheese with a kick, you'll love this dish!
Does this picture of creamy, spicy and delicious mac and cheese make you want to make some?
As an Amazon Associate I earn from qualifying purchases.
Disclosure: Although this post is not sponsored, I did receive some Hatch green chiles from The Hatch Chile Store without any conditions whatsoever. I'm simply sharing this recipe because I love it.
I truly hope so because this is such a fabulous dish that I want everyone I know to give it a try! Of course, many of you around the world won't be able to get Hatch Chiles where you live as they only come from Hatch, New Mexico, so I apologize in advance. (Maybe you could try using a type of hot pepper that is available to you?)
I came up with this original four cheese mac and cheese recipe from looking at the ingredients used in Trader Joe's Diner Mac and Cheese. It was a huge copycat recipe success and I've been making it ever since. So when I had some Hatch Chiles last year, I added some to the cheese sauce and honestly, I was dancing around the kitchen it was so good! If you're not familiar with them, you're probably asking:
What are Hatch Chiles?
Hatch chiles are a type of hot pepper that are only grown in Hatch, New Mexico. They are grown on a family farm and harvested in summer. Although they can be used in any manner, they are typically roasted first, which gives them an even more wonderful flavor. Four types of Hatch chiles are grown, ranging from mild to very hot. Most of the Hatch chiles are harvested when green, but some are picked when they have turned to red.
Which Hatch Chiles Should I use for this Recipe?
Given that the lowest level (1904) of Hatch chiles is very mild, I would suggest using all, but this one. Using Joe Parker – medium, Big Jim – medium hot, or Sandia – hot, would be the best options. See the link below to order from The Hatch Chile Store.
Experiment with different shapes of pasta: I've used orrecchiete, elbow macaroni, fusilli, farfalle, shells, anelli Siciliani, and mini penne!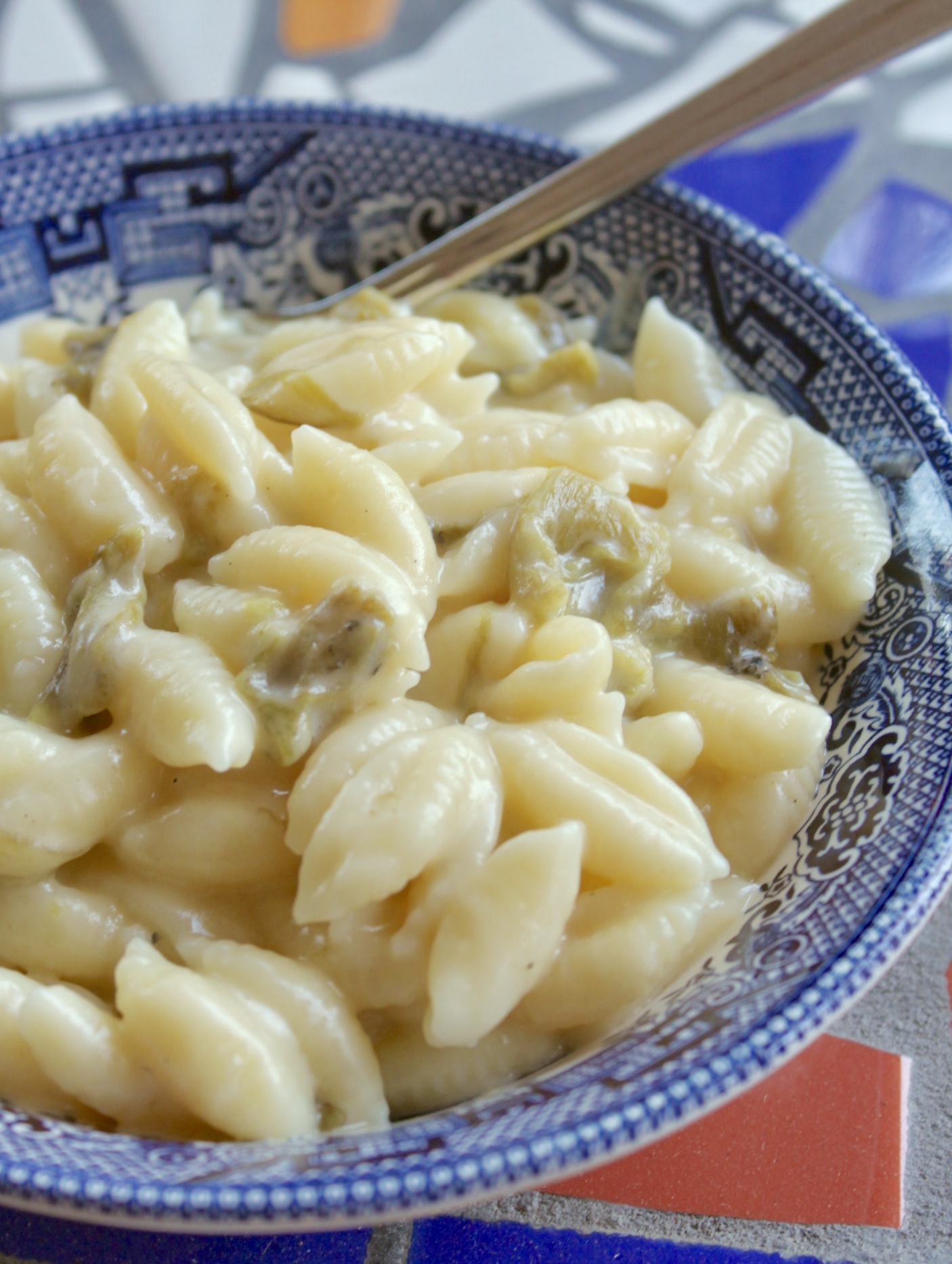 I hope you try this recipe and love it just as much as I do, and if you do, I would truly appreciate a click on the 5 stars in the printable recipe card below!
Four Cheese Mac and Cheese with Hatch Chiles
adapted from my own recipe
See the printable recipe card below for full ingredients and directions.
PLEASE NOTE: This recipe makes enough sauce for TWO pounds of pasta. I always make this amount as the sauce freezes extremely well, and that way I only have to make the sauce once for every two meals.
Prepare the Hatch Chiles
Defrost, remove the skin and drain them in a sieve or colander.
Next, slice the chiles into small pieces.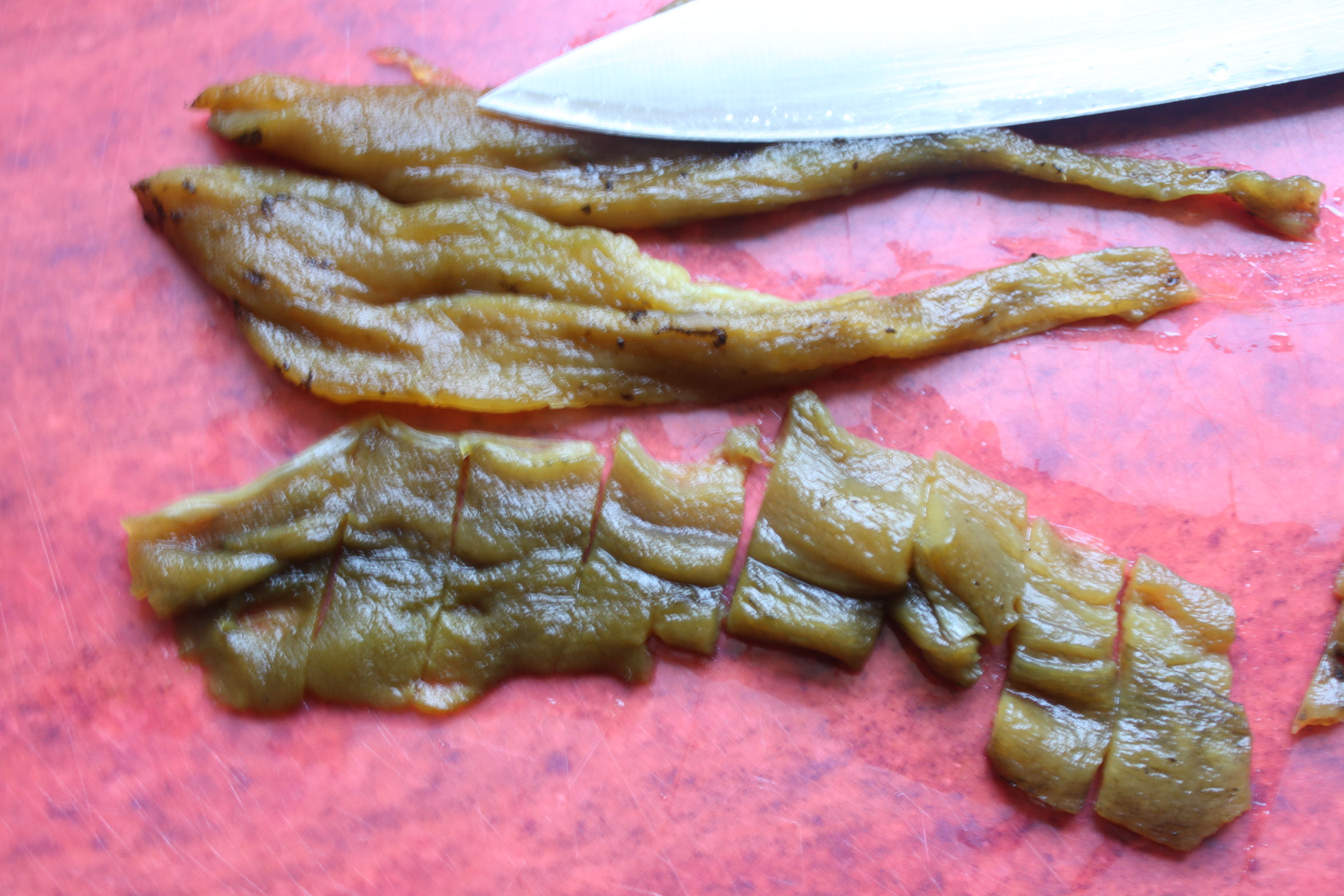 Make the Cheese Sauce then add Hatch Chiles
Cook the Pasta and Mix in Half of the Cheese and Hatch Chile Sauce – Serve and Enjoy!
Don't Forget to Refrigerate or Freeze the Rest of the Cheese Sauce!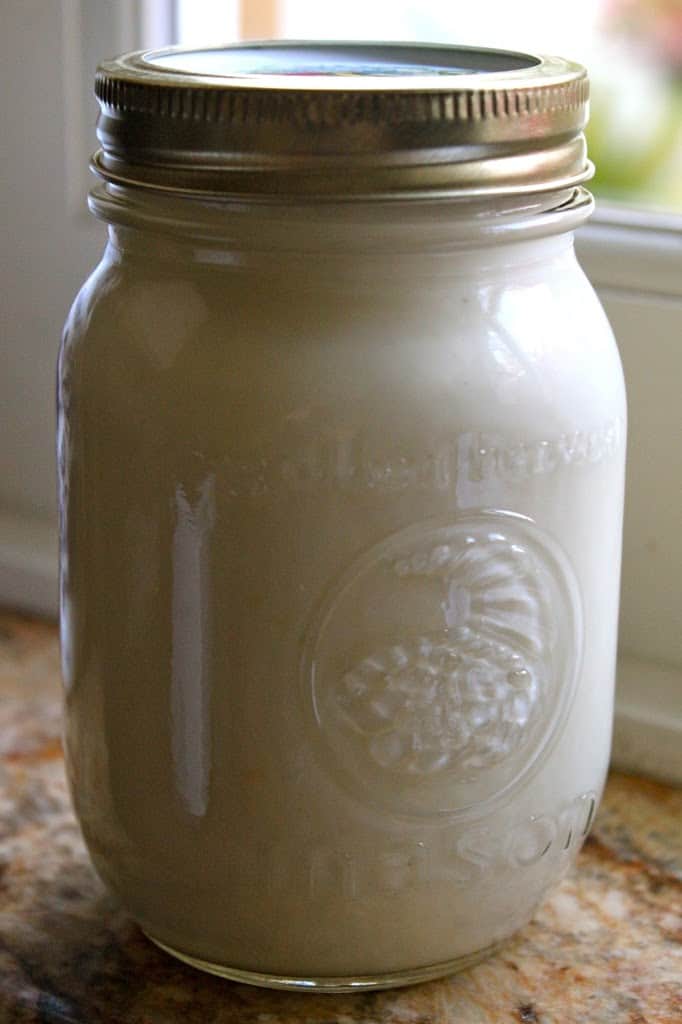 To order your own Hatch green (or red) chiles, click the link below!
Four Cheese Mac and Cheese with Hatch Chiles
A spicy, four cheese, creamy mac and cheese recipe that will make you swoon!
Ingredients
2 oz (1/4 cup) butter
2 oz (about 1/3 cup) all-purpose flour
4 oz good quality white Cheddar cheese, grated
3 oz good quality Havarti cheese, grated
2 oz good quality Gouda cheese, grated
1 oz good quality Swiss cheese, grated
3/4 tsp salt
24 oz milk (3 cups) whole milk
white pepper
a dash of nutmeg
4 to 8 roasted, Hatch green chiles (your choice of heat)
1 lb good quality pasta of your choice (made in Italy)
Instructions
Place the Hatch chiles in a sieve or colander so the liquid drains out, then slice into small pieces.
Start making the cheese sauce, but if the pasta water comes to a boil before you add the cheese to the sauce you are making, turn it down.
Melt the butter in a medium sized pan over medium heat, then add the flour and stir well. Continue to cook while stirring for about 3 to 4 minutes, but do not let it brown. (Cooking the flour well is important because the sauce will have a "raw-flour" taste if it isn't cooked long enough.
Have the milk closeby in a jug that is easy to pour from, and add a little drop of milk. The milk should sizzle and steam immediately, if it doesn't, turn up the heat a little. Once the milk does sizzle, begin adding a little at a time, and stirring quickly to keep the sauce smooth. Start with about 2 tablespoons of milk, then 2 more, then a little more each time. Once the sauce begins to form, you can add more milk each time. Just make sure all the milk has been absorbed after each addition, before adding more.
Once the sauce is finished, add salt, nutmeg and white pepper to taste, and lower the heat.
At this point, cook the pasta.
Stir the white sauce so it doesn't stick. Now, add the grated cheeses to the white sauce, and stir until it is melted, adjusting the heat if necessary. Stir constantly or it will stick.
Add the sliced Hatch chiles and stir well
When the pasta is ready (al dente), drain and return to the pot. Add HALF of the cheese sauce, if you made the full recipe. Serve hot!
Don't forget to freeze the other half of the cheese sauce.
Notes
The secret to not having lumps in white sauce is to gradually increase the amount of milk you add each time; if you add too much at once, especially early on, chances are you will end up with lumpy sauce (which is completely reparable with an immersion blender!)
Nutrition Information:
Yield:

10
Serving Size:

1
Amount Per Serving:
Calories:

357
Total Fat:

11g
Saturated Fat:

6g
Trans Fat:

0g
Unsaturated Fat:

4g
Cholesterol:

34mg
Sodium:

388mg
Carbohydrates:

48g
Fiber:

2g
Sugar:

1g
Protein:

16g
Nutrition information is only an estimate.
More popular Hatch Chile recipes ~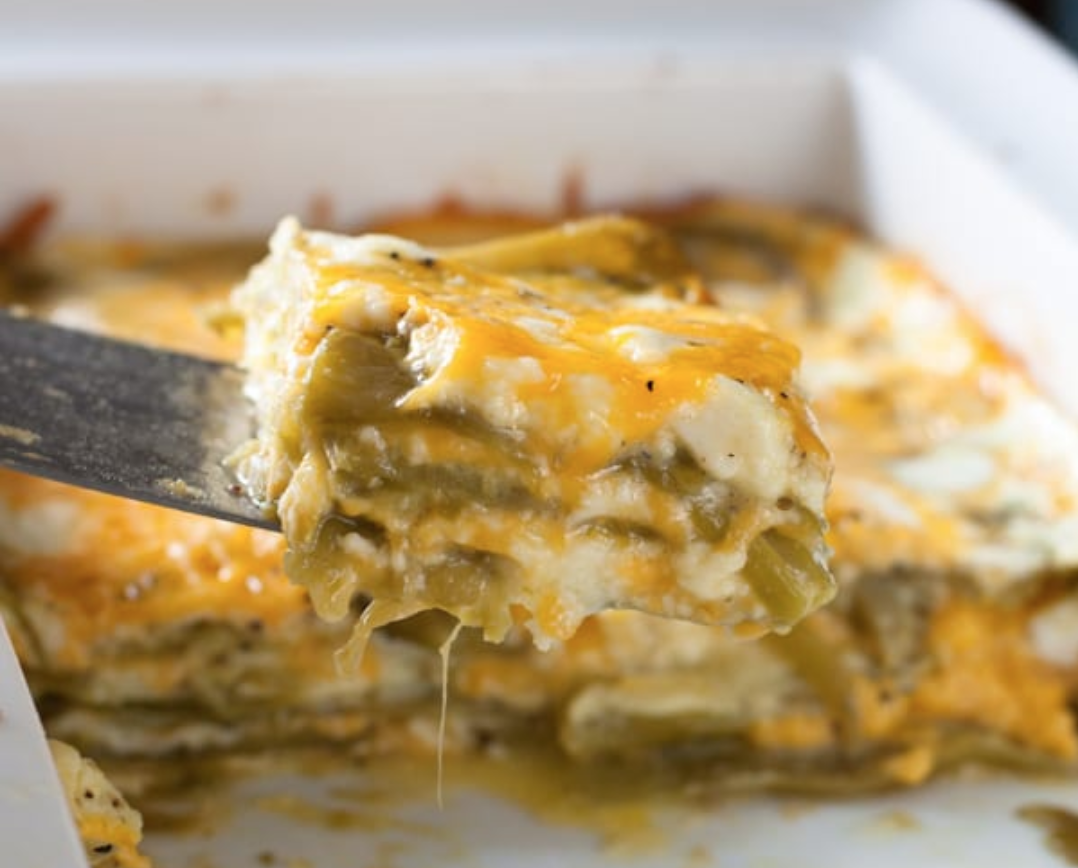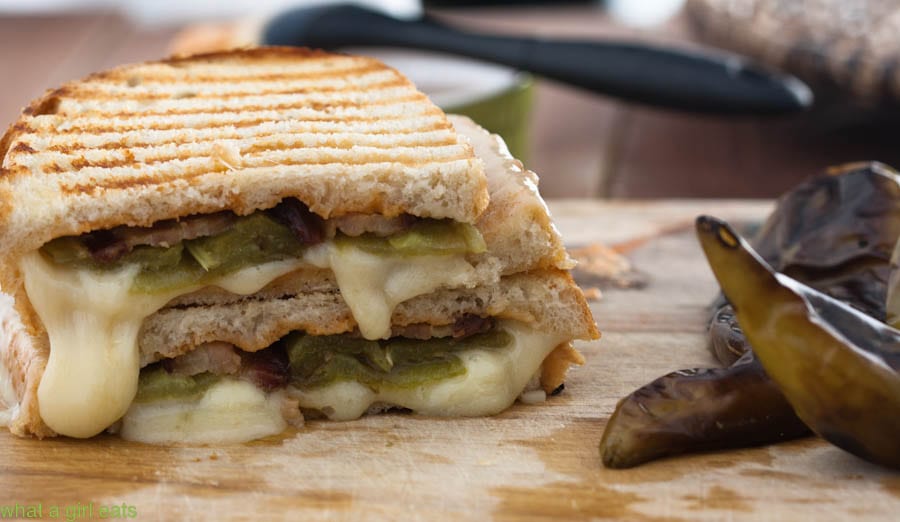 Christina's Cucina is a participant in the Amazon Services LLC Associates Program, an affiliate advertising program designed to provide a means for sites to earn advertising fees by advertising and linking to Amazon.com.