Taking cues from an upscale Italian restaurant, you can learn how to make an awesome cheese platter, just as they do.
UPDATE 8-28-2017 sadly, BiCE has closed.
Remember that gorgeous spread under the fig tree at La Caciosteria in Italy that I wrote about last week?
As an Amazon Associate I earn from qualifying purchases.
What if I told you I experienced something similar recently, but in San Diego?
I don't blame you if you don't believe me, truly I don't. However, I'm also not lying or even exaggerating when I tell you that having the antipasti at BiCE (pronounced BEE-cheh) was almost like being back in Italy.
Disclosure: I was hosted for dinner for two at BiCE restaurant, but as always, all opinions are my own.
Okay, there were some differences, for example we weren't under a fig tree, and we had dinner instead of lunch, and I was with my good friend Lori, and not my family. However, our host, chef and waiter were from Italy, and so was most of the antipasti–I mean directly from Italy.
But let me start at the beginning.
My friend Lori and I couldn't even remember the last time we'd seen each other, but we were guessing it had been 8 to 1o years, so I really wanted us to have a special dinner. Having just come back from Italy, I didn't know if it would be a good idea to go to an Italian restaurant, but BiCE really came through, from the moment we stepped inside, until we left, hours later–this was a meal to remember.
BiCE is located in the heart of the Gaslamp District in San Diego, so it was only a few minutes walk from our hotel on the harbor. Fabrizio greeted us, and left us in the capable hands of Alfio, our waiter who was so friendly and real (you know those "fake" waiters who do and say everything right, but you can tell they'd really rather be anywhere else, except waiting on you?) Lori and I really enjoyed his presence when he'd come to our table.
Shortly after being seated, we met Milano born, Chef Mario Cassineri, who came to speak to us at our table. Chef Mario was also extremely warm and friendly and after a little chat, he asked us about what we were going to choose for our dinner, and recommended starting with a cheese platter. We gladly obliged, however, the first thing that came to our table was cotton candy on sticks!
Honestly, I was so confused when these were put on our table, and although a bit baffled, I still took a photo, as any food blogger would do, but was promptly told by the server to eat them quickly. Lori and I squished the candy down a bit to put it in our mouths and popped them in. My taste buds were met with an explosion of flavor and I could tell by looking at Lori's face that she had the same experience. There was a piece of sweet gorgonzola cheese in the center of the candy (you can see it poking through on the right). I couldn't believe how good it tasted with the finely spun sugar; we were now primed for our antipasti!
Our cheese bar selection would have been 'over the top' by itself, but in addition, we had a gorgeous Burrata, Heirloom Tomato, Cucumber and Watermelon Salad, with Goat Cheese "Snow" and Salted Cashews which were absolutely divine.
There was a intensely creamy form of cheese in our oil and vinegar which I learned was mascarpone and ricotta; the flavor was sublime. This was accompanied with a delicious toasted fig bread (remember, I don't like figs, but I loved this bread), some lupini and olives, homemade tomato jam, which was incredible, and Italian honey.
Of course we had a large basket with a variety of breads to choose from, so Lori and I were beside ourselves with the array of incredible food in front of us!
Now let me tell you about our selection of cheeses, along with the fabulous salami and prosciutto which I was able to polish off enjoy by myself because Lori is vegetarian.
We started on one side of the tray with Cocoa Cardona, a semi-hard goat milk cheese coated in, of course, cocoa. I love any goat cheese, so unsurprisingly, I really liked it and so did Lori; the Cocoa Cardona was lovely and mild, with just a hint of chocolate, but next on the tray was one of our favorites: Sottocenere al Tartufo. Literally translated, this means "under ash, with truffles" and it was fabulous.
This semi-soft cow's milk cheese is aged under ash with a blend of spices, but the best part is the black truffles throughout. Lagrein cheese which is soaked in wine was next, and Lori and I were in agreement that there was nothing we didn't really enjoy so far. We were entranced by our cheese feast, and luxuriated with our glasses of red wine and all the other morsels of goodness on our table.
Keep reading as I'm going to show you how to make an awesome cheese platter, just like they had at BiCE.
There were still three more cheeses to try: Vecchio del Piave, a cow's mild cheese, hard and very similar to Parmigiano in texture, this was another favorite, nutty and stronger than the others. Well, let's say it was a favorite until we tasted the Fiore Sardo, a Sardinian Pecorino cheese–oh my, what can I say–we were in cheese heaven! Last, but not least, was the Blu del Moncenisio, which as you could guess was a luscious blue cheese and Lori was definitely smitten. I let her have more, since she'd so graciously let me have all the cured meat–ahem. The award winning cheese bar at BiCE is reason enough to go there.
Alfio had been checking on us, and took our order for our main course, but we asked if we could have half-sized orders as we were just so happy with our cheese and antipasti, and were getting very full.
My pasta arrived and I shot some pictures quickly.

I had ordered the Rigatoni with a Yellow Pepper Sauce with a Touch of Saffron, and Mascarpone with Italian Sausage. The presentation was awesome as all the smoke dissipated after the lid was lifted. If you like a big, smoky flavor, then this is for you. The pasta was cooked perfectly al dente, and I loved the combination of flavors, and the bright colors.
I could have eaten a lot more if I hadn't just gorged on so much cheese. Lori's Spinach and Ricotta Tortelloni with a Delicate Gorgonzola Sauce and Crunch Walnuts arrived with my pasta and she was in heaven, even though she was eating even more cheese! I tasted hers and could understand why–it was irresistibly delicious!
Chef Mario and Alfio both came to convince us to have dessert, and although Lori said she didn't think she'd ever eaten that much before, she too decided we couldn't leave without trying a BiCE dessert; how could I disagree? Shortly afterwards, this was presented to us–Molten Pistachio and Chocolate Lava Cake with Raspberry Sauce and Hibiscus Ice Cream!
All I will say is that we finished every last bite of this creation. Yes, even though we didn't think we could take another bite. It was that good.
Chef Mario is clearly someone who lives his passion. With over 25 years of culinary experience, he has truly honed his skill and his creations are not only delicious, but edible works of art. One can see his joy in sharing his love of traditional and innovative Italian dishes, and he will not substitute quantity for quality. Chef Mario joined BiCE in 2005, opening several restaurants internationally and in the US with his longtime Sous Chef and friend, Francesca Penoncelli. They take great pride in their cooking, and it shows.
Just before closing, Chef Mario gave us a tour of the rest of the restaurant, which included the private dining areas.
Lori and I left feeling as if we'd just visited friends. It was definitely a phenomenal dinner; perfect to celebrate our many years of friendship. I can't wait to go back to San Diego, just to return to BiCE.
After dining at BiCE, Chef Mario had inspired me with so many of his presentations, but most of all with his antipasto. I loved that it was served on a wood bark charger, and was simply arranged, yet elegant. I put it in my head that I was going to do a post about putting together a cheese plate; then most incredible thing happened, about a week later, I received a package and opened it to find this!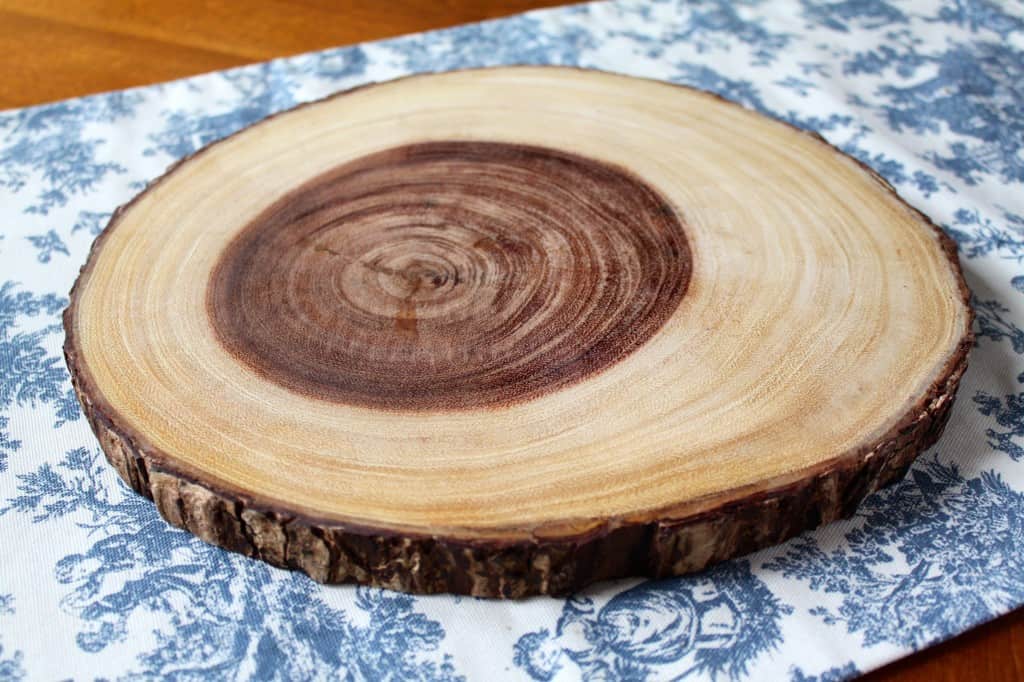 Without knowing anything about my intentions, Lori had sent me a wood charger, just like the one at BiCE! If she's not an amazing friend, I don't know who is! Lori, you're brilliant (and maybe a little psychic?)!
How to Make an Awesome Cheese Platter for Two
You'll need a serving plate, platter, wood charger or slate or wooden board.
NB: please use quality ingredients such as Prosciutto di Parma and D.O.P. cheeses
one or two cured meats, such as prosciutto and salami (omit for vegetarian servings)
3 to 6 types of cheese, from mild to sharp and soft to hard, cut into small pieces for 2 servings
dried fruit, such as figs and apricots
a few grapes or fresh seasonal fruit, such as figs
breadsticks or crackers, just a few to add on the plate
Special equipment: a wooden board, or one like this, or a large serving platter.
Serve alongside a basket of fresh bread, and a bowls of olives, lupini, pickles, etc.
Arrange the ingredients on the serving plate of your choice. If using a plain plate, you can place some grape or fig leaves below the foods, if desired.
Don't miss another recipe or travel post; sign up for my free subscription below!
I promise not to sell or share your info, ever.
*Christina's Cucina is a participant in the Amazon Services LLC Associates Program, an affiliate advertising program designed to provide a means for sites to earn advertising fees by advertising and linking to Amazon.com.
Disclosure: I was hosted dinner for two at BiCE at no charge. All opinions are my own, and I only recommend products and services that would I use myself. I am disclosing this in compliance with FTC regulations.